Articles
/
60,000 K-Pop Fans Join BTS Concert in Riyadh
60,000 K-Pop Fans Join BTS Concert in Riyadh
60 ألف من عشاق الفرقة الكورية BTS يدشنون موسم الرياض
Source: Fatima Al-Saleh
With the beginning of the Riyadh Season, organized by the General Authority for Entertainment Friday, October 11th, in King Fahd Stadium in Riyadh filled with fans of the Korean band Beyond The Scene or the so-called BTS, where the entire stadium tickets (60 thousand tickets) were all sold. Fans of the band welcomed them since their arrival to King Khaled International Airport. Fans of the Korean band were attending not only from the cities of the Kingdom but also from abroad especially since the attendance became easy through the tourist visa.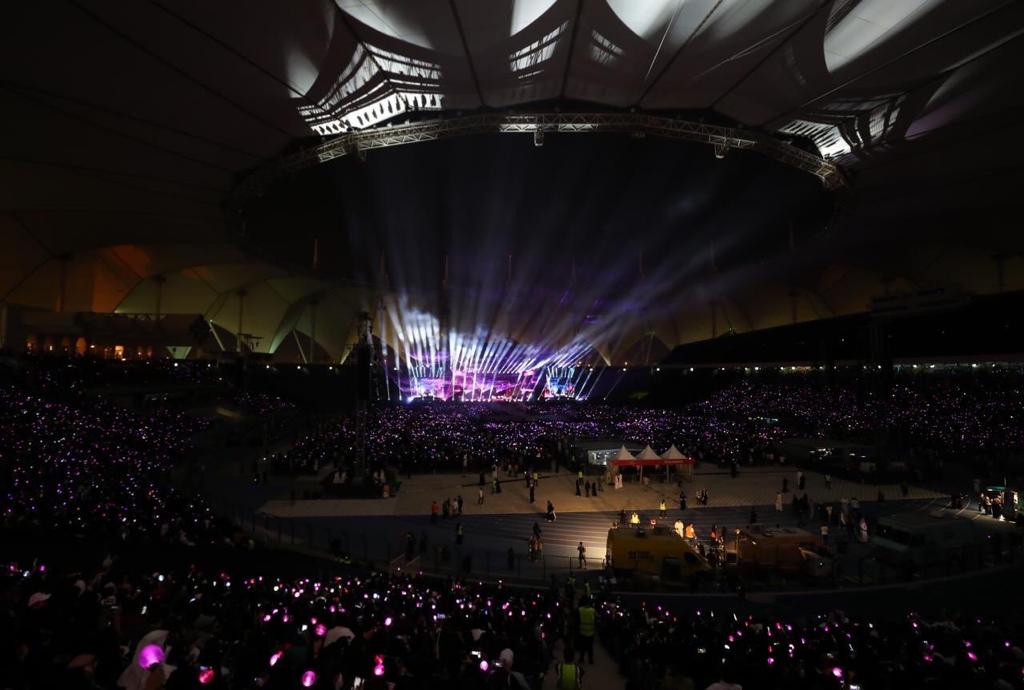 The fans who flocked to the stadium hours before the concert started, which started near 8 pm, lived a festive atmosphere all throughout the concert, and they made sure to echo parts of their favorite artists. They even celebrated the birthday of a member of the band, which made the band interact excitingly with the warm welcome from their "army" in Saudi Arabia which exceeded expectations.
The concert is part of the band's global tour titled "Love Yourself… Speek Yourself", in which the band raised over 50 million US $ in just one month. The band has always been admired by followers in the Middle East, where it has garnered around 25 million hits on Anghami.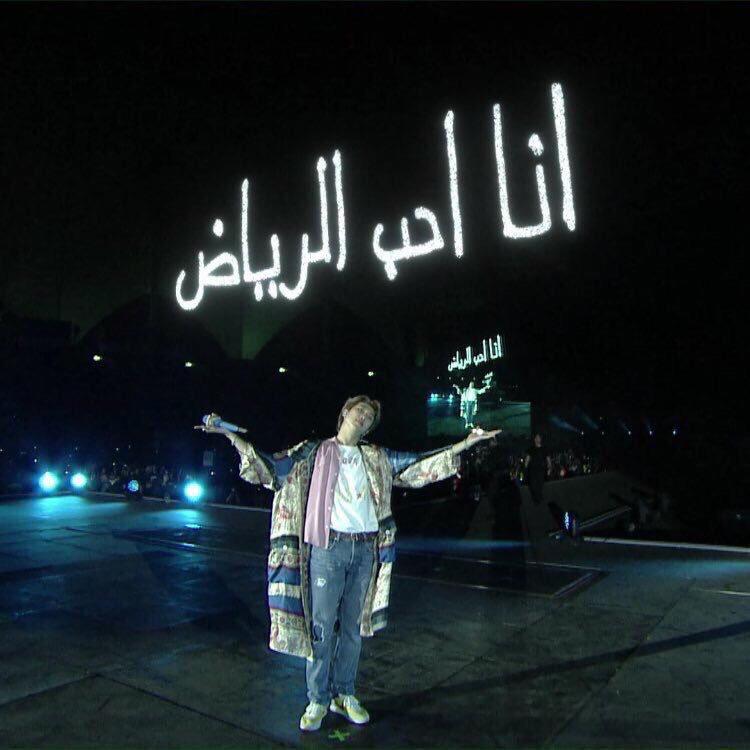 The show witnessed a shopping store selling the band's products, where fans were keen on the band's t-shirts, accessories and lighting tools.The attendees also enjoyed laser shows and lighting shows.The organizers confined to the safety of the attendees and they set up instructions that keep them safe so that everyone can enjoy the show in a safe environment.
---