8 hidden gems of the Kingdom
تعرف على أكثر مواقع المملكة جمالاً
Source: Wafy team
The Kingdom of Saudi Arabia is vast and incredibly varied when it comes to its terrain. Visitors willing to take the time to explore the country can enjoy different pristine environments as well as a range of adventurous experiences. Wafy has identified some of the most interesting natural hidden gems in the Kingdom that you should consider visiting: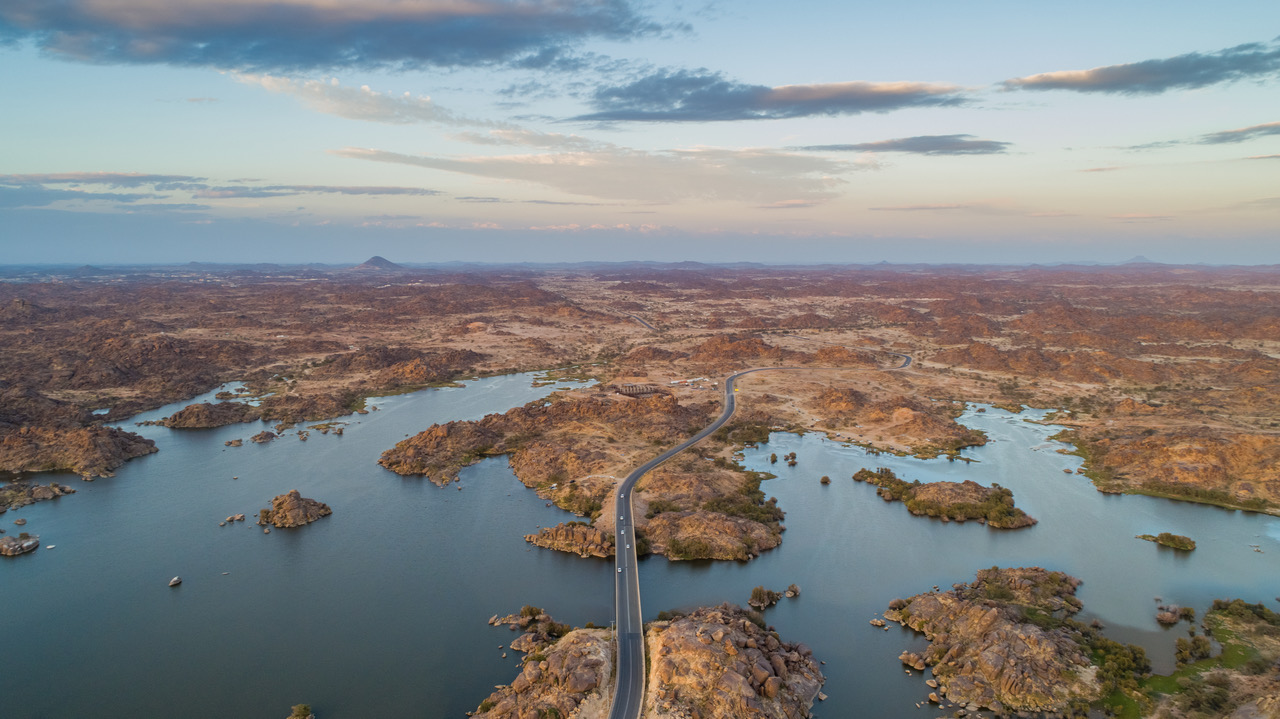 Tandaha Dam
The Wadi Tandaha Dam, located east of Khamis Mushait in the Kingdom's south, is slowly but surely becoming popular with visitors looking to enjoy the wonderful nature, green spaces and rock formations. The dam is 120 meters long and 24.5 meters high, handling more than 4 million cubic meters of water. The architecture of Tandaha's mud houses captivates due to the sharpness of their construction and visual distinction that has defied the passage of time.
Historians say that the city witnessed a historical event mentioned in the Holy Qur'an when a convoy of elephants passed through the area. Ancient inscriptions found in the area provide further evidence that this event actually occurred. An example of the natural heritage in the area are the ancient water sources and rocks that bear traces of writings and inscriptions dating back many centuries.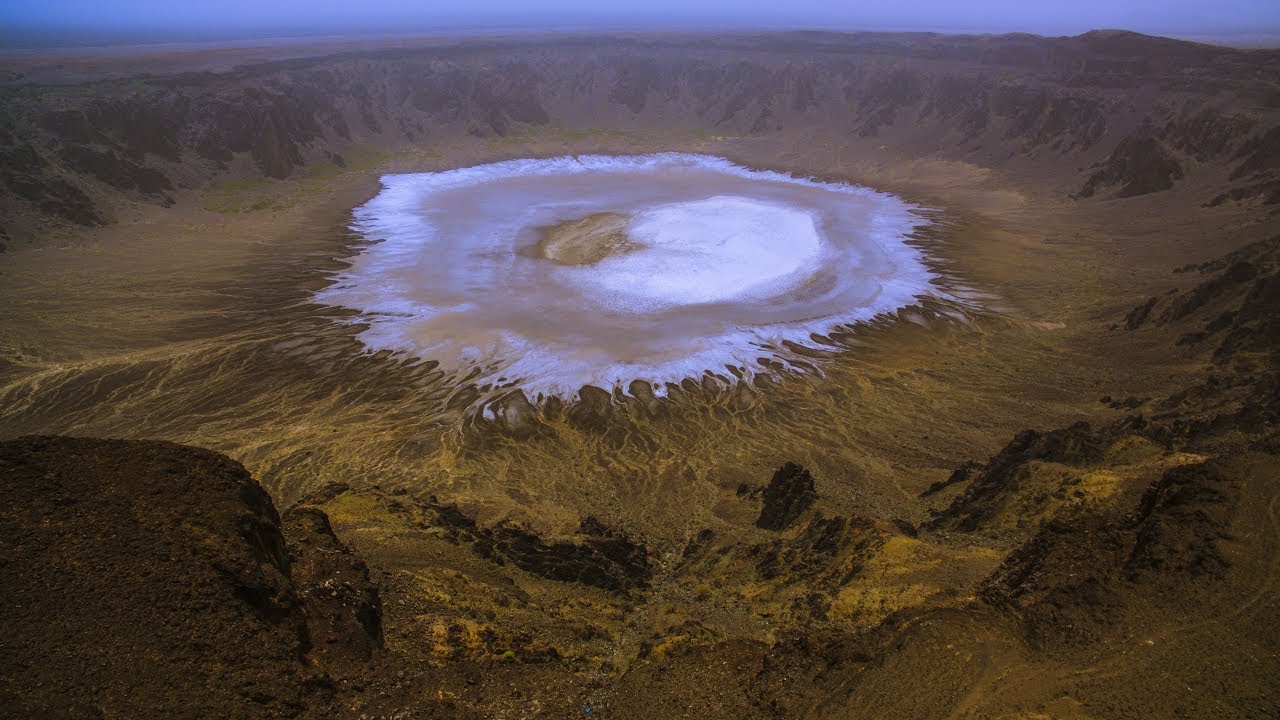 Wahbah Crater
A dormant volcano for hundreds of years, Wahbah Crater is located in the western region of the Kingdom, 200 kilometers away from the city of Taif. It is one of the largest and deepest volcanic craters in the Middle East, 380 meters deep and with a diameter of three kilometers. A development project opened in 2017 to welcome visitors looking to enjoy spectacular panoramic views. Equipped camps, four-wheel drive adventures and crater tours are all on offer at the location.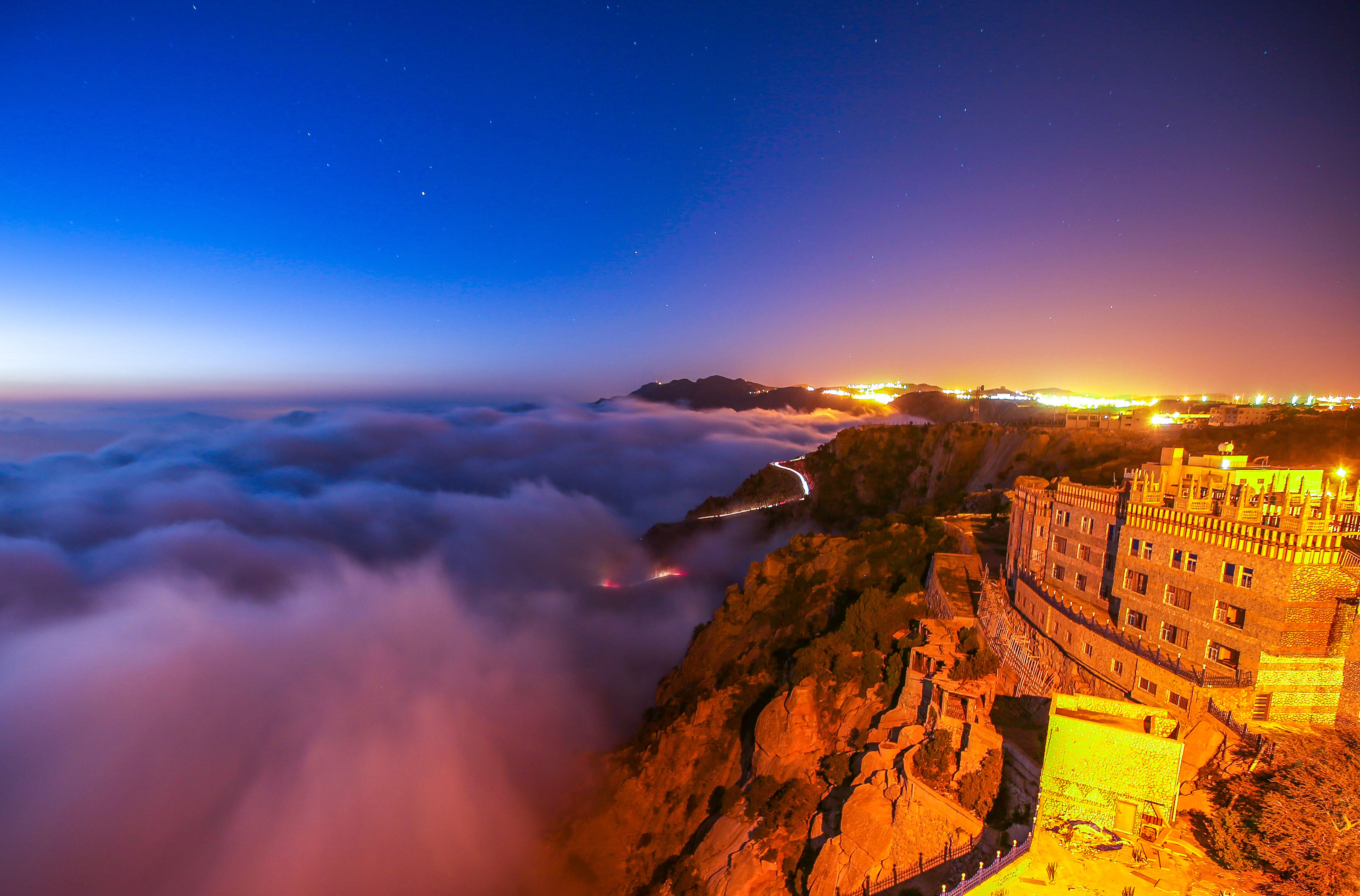 Al-Namas
This Saudi governorate is located in the Asir region on the Sarawat Mountain range, south of Taif and north of Abha. It is characterized by picturesque nature, mild climate, dense vegetation as well as an abundance of waterfalls, valleys, towering mountains and forests. All these features and more have contributed to the city's establishment as a delightful tourist destination. There are many historical sites, some dating back to pre-Islamic periods, including the ancient city of Al-Jahwah, the castle of Al-Olayan, and ancient tombs and inscriptions drawn from Arab culture and tradition.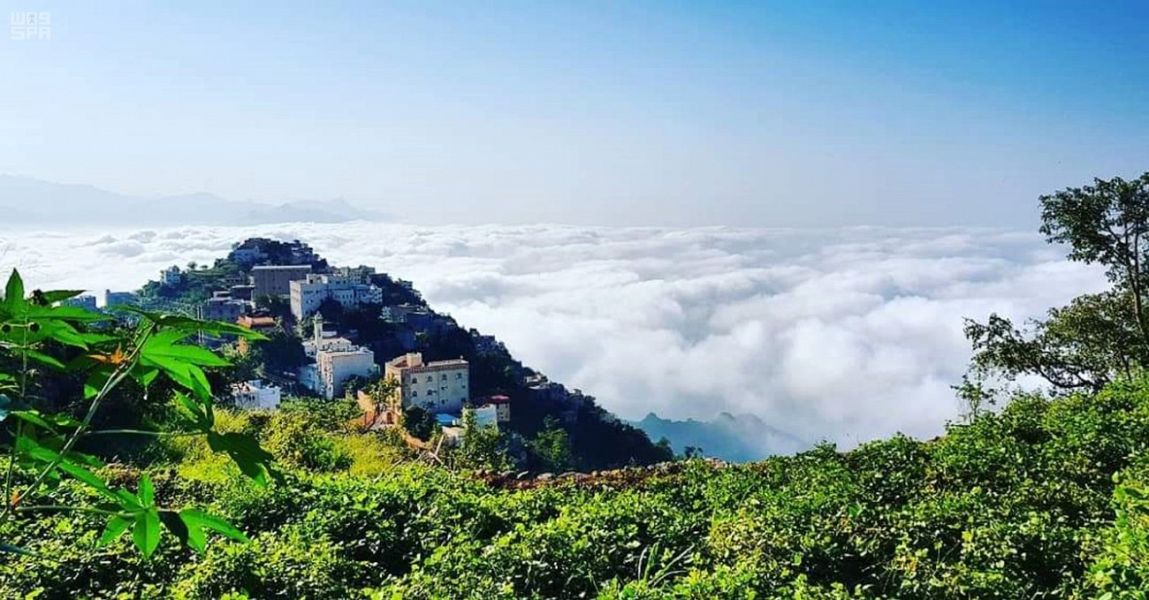 Fifa Maintains
The Fifa Mountains, located in the Kingdom's southwest Jazan Region, are a mountain range that seems to embrace the clouds flowing around its various peaks and provides a breathtaking sight to its residents or visitors. Rising above sea level by approximately 12,000 feet, climbing these mountains requires a professional driver accompanied by local residents who are familiar with the rough roads. The mountain dwellers have built their homes from stones harvested from the surface and set up their own farms on the slopes to provide them with food and water.
Visitors to the area should check out the hot springs at Al-Ain Al-Harah Resort and Alabsia Adel, the highest peak in the Fifa Mountains that provides stunning views and lush green spaces as well as fragrant breezes provided by scented flowers scattered all over the area.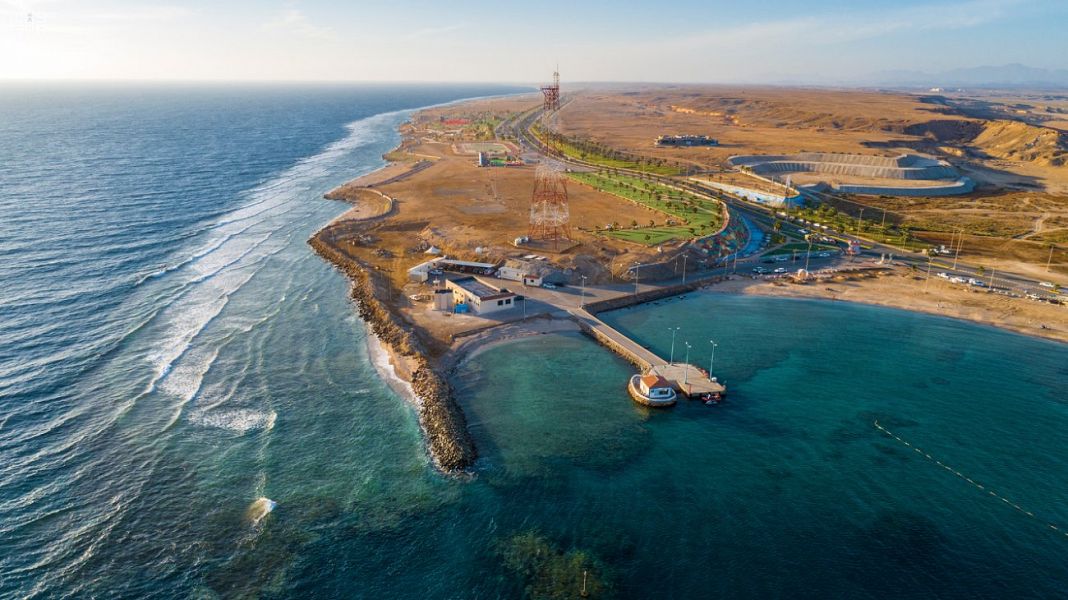 Al-Wajh
A visit to the coastal city of Al-Wajh will take you on a historic journey to ancient civilizations; it is also a place where pilgrims passed through on their journey of a lifetime to Makkah. The city is located about 300 kilometers from Tabuk. Aside from enjoying the beautiful beach and fresh air, you can visit Al-Souq Castle, which is one of the country's oldest forts. The castle protected the town and oversaw the port and old market. Another major castle is Al-Zuraib Castle, located 20 kilometers east of Al-Wajh and dating back to the reign of the Ottoman Sultan Ahmed I in the 1600s. The main aim of the castle was not to defend the city as much as provide a suitable resting place for pilgrims. The old Al-Wajh buildings are characterized by some beautiful aesthetic features that contribute to a serene atmosphere inside as well as their overall charm.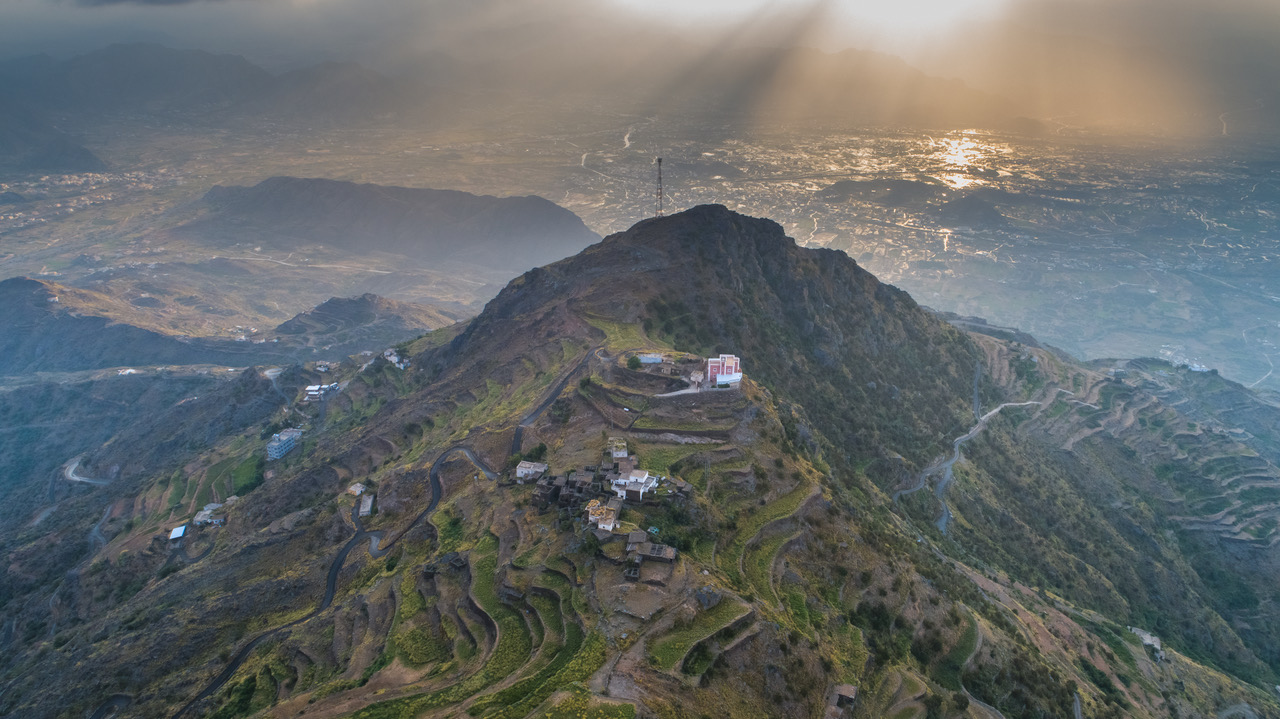 Mount Hada
This iconic mountain is also known as Mount Al-Husun and Al-Ayoun and surrounded by many old fortresses and waterfalls. Considered one of the most famous mountains in Tihama, located in Asir province's east, it is believed to be named after the Prophet Hood (peace be upon him).
Mount Hada is a majestic sight, rising approximately 2,000 meters above sea level and standing 20 kilometers wide and 60 kilometers long. There are many other important landmarks in its vicinity such as the valley of Farshat in the southeast, Mount Darm in the north, Al-Sha'ouna and Balahmar in the east and Al-Mojnab in the west.
Wadi Al-Ghamar
Located in Haroub governorate in the southern Jazan province, this valley is a developing tourist destination with a burgeoning reputation thanks to its picturesque nature, dense forest, flowing rivers and fresh air, making it an ideal getaway from the hustle and bustle of the city. Wadi Al-Ghamar is located between a small mountain range in the area between Haroub and Al-Haqu. Visitors can explore interesting rock formations and lush greenery that include an abundance of palm trees.
Al-Mohtatibah
This is one of the most beautiful natural sites located in Asir's northwest, near Abha and Al-Souda. The area is becoming increasingly popular with young tourists, photographers, mountain climbers, and nature-lovers. Little wonder too – visitors can enjoy charming scenery that combines high mountains, waterfalls, green plains and pure water springs throughout the year.
---