Articles
/
A majestic mountain and mysterious mosque in Al-Baha
A majestic mountain and mysterious mosque in Al-Baha
أجواء المغامرة في الباحة بين جنبات شدا الأسفل والأعلى
Source: Nadeen Al-Wazani
Take a trip to Mount Shada in Al-Baha province and experience one of the most beautiful tourist attractions in the Kingdom, perhaps the Middle East.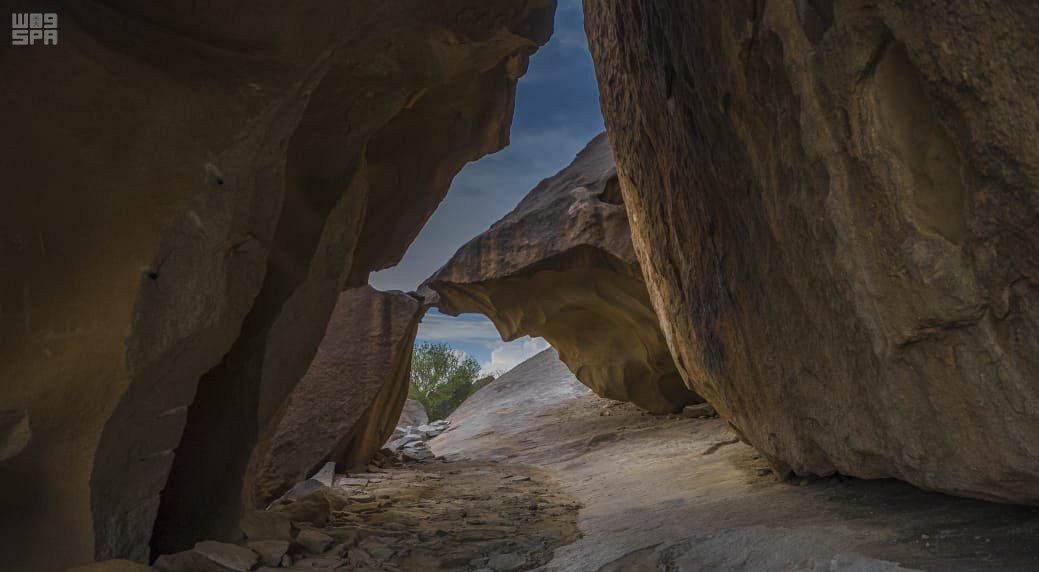 The area features two peaks, Shada Al-Asfal (Lower Shada) and Shada Al-Ala (Higher Shada).the Lower Shada Features unique geological formations and beautiful scenery, this captivating mountain contains ancient monuments and houses carved into the rock – reminders that people had settled in its caves and grottos for thousands of years. It is located around 20 kilometers northwest of Al-Makhwah governorate, covering an area of 69 square kilometers.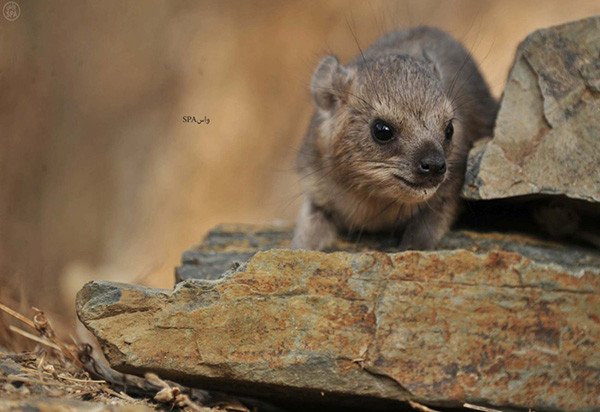 High Shada Mountain Reserve is a natural reserve managed by the Saudi Wildlife Authority and is home to many plant and animal species including juniper and wild olive trees as well as the endangered Arabian leopard, Arabian wolf, rock fox and striped hyena.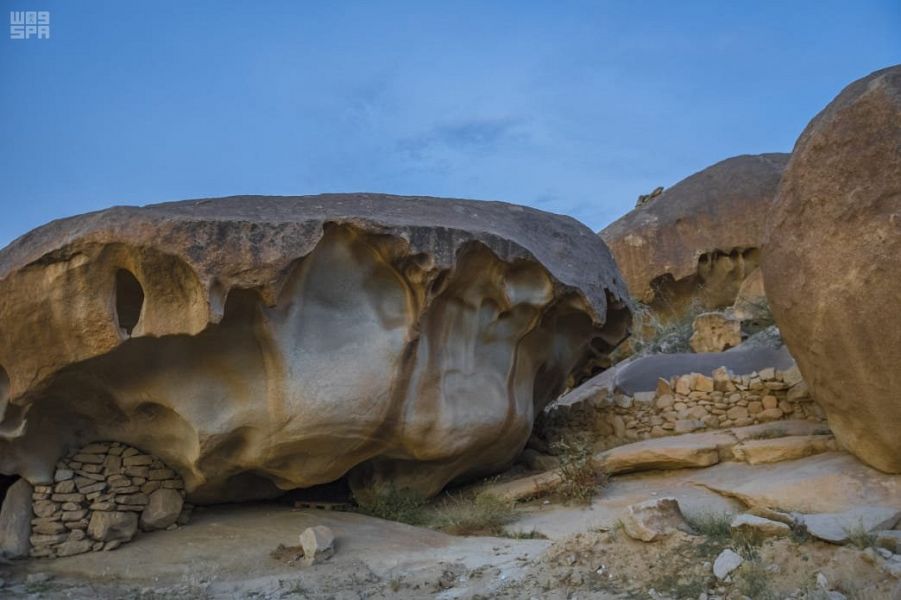 Geological formations in Lower Shada
The mountain is becoming increasingly popular with climbers and hikers from all over the Kingdom because of its rich history and pleasant weather that can be enjoyed all year round.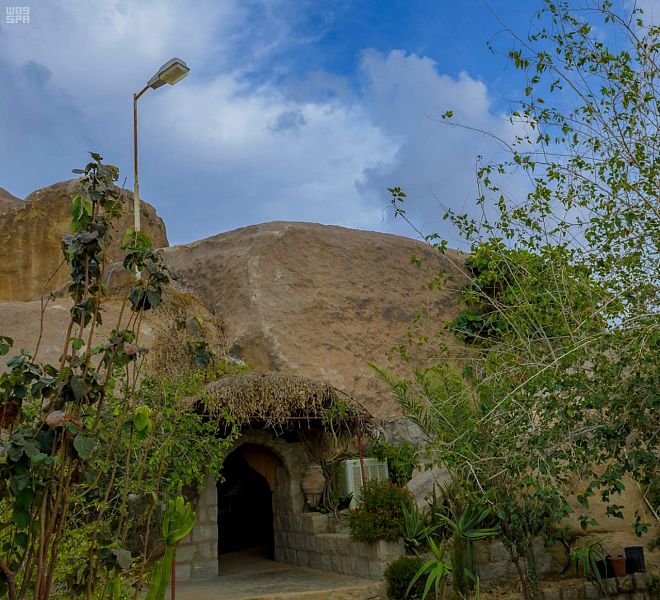 The mountain includes caves engraved with drawings and inscriptions dating back more than 3,000 years, including pictures of extinct animals. If weather conditions in the region are wet, the granite rocks add to the unique scenery as many of them resemble different animals in the rain.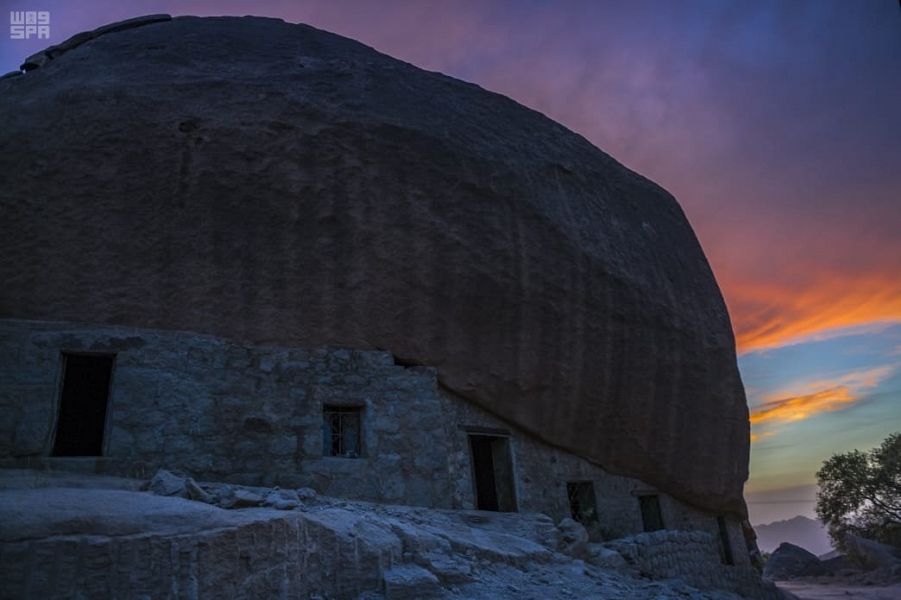 To attract tourists and visitors from all over the Kingdom, these caves were restored and transformed into architectural masterpieces with the introduction of electric lights, seating areas, waterfalls and unique plant arrangements with vegetation sourced from the region.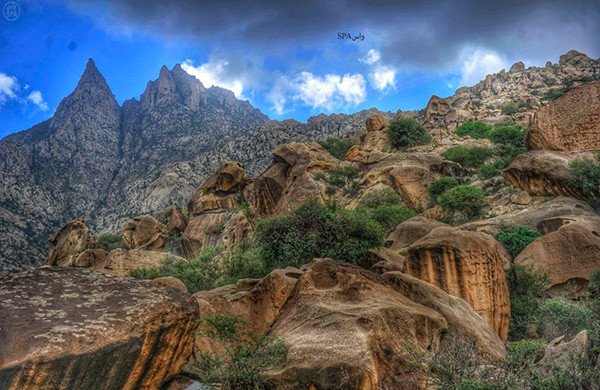 Ibrahim's Mosque in Higher Shada
At the highest peak of Higher Mount Shada lies Ibrahim Mosque, 2,500 meters above sea level. It is believed to be the smallest mosque in the world, covering just below two square meters. Most historians and archaeologists have not yet discovered the origins of the building, but they believe that it was probably the creation of a Sufi ascetic who lived in solitude on top of the mountain. The chapel still retains its four walls, but its roof has caved in. Reaching the mosque takes about four hours of walking on a bumpy road and hazardous paths from the nearest village to the summit.
---