Articles
/
A secret lake in the harsh desert of Riyadh
A secret lake in the harsh desert of Riyadh
اكتشف البحيرة السرية وسط صحراء الرياض
Source: Nadeen Al-Wazani
Perhaps the last thing you would expect to find inside Riyadh are lakes, due to the harsh desert conditions. However, those who have taken the time to explore the region have been able to find a secret lake nestled just outside of the city. Wafy provides you with an overview of this mysterious area that are unknown to many residents of the capital.
Description
The Secret Lake is a stunning desert oasis set among Riyadh's desert and mountains, located about 40 kilometers northwest of the city. The lake itself is formed after heavy rainwater flows down the arid hills, usually during the winter season. The reason behind the name is because not many people seem to know such a hidden gem exists or its exact location. This has given the lake natural protection against pollution and littering.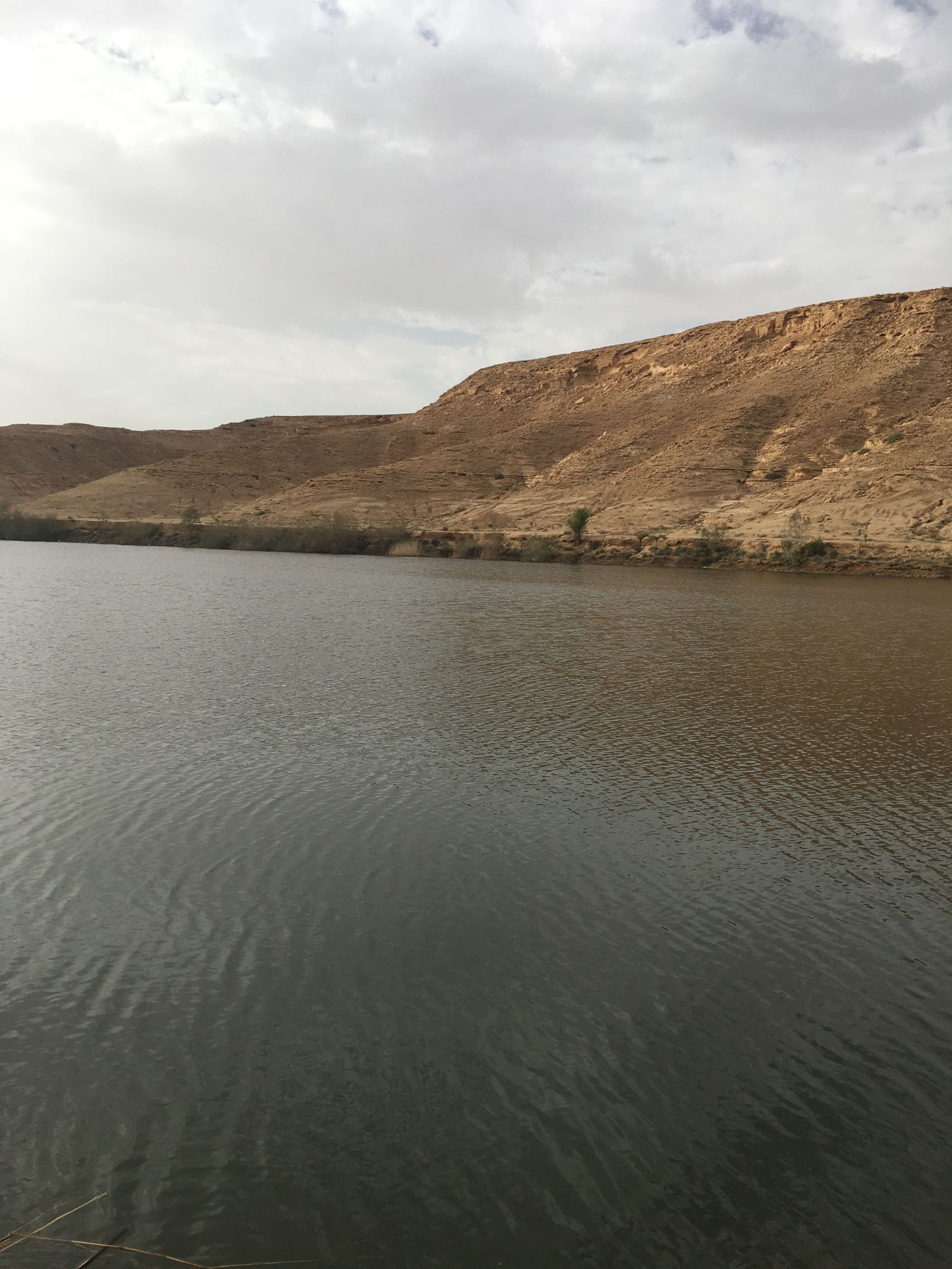 Given the breathtaking beauty of this lake, it is only really experienced by a few nature lovers and campers at a time. The depth of the lake is sometimes up to five meters high, and the water level rises and decreases according to the amount of rain. In certain months of the year, the lake turns into a picturesque green meadow full of flowers, willow trees, herbs and reeds where birds and frogs can also be heard. Seaweed and even fish can be found in the lake. In the hot summer months, however, the lake is completely dried up and the surrounding trees wither. This area is also rich in fossils, as it was the bottom of an ocean dating back about 50 million years ago.
Hiking in the Secret Lake
To discover and explore the Secret Lake, register with one of the clubs that coordinate group trips for hikers and adventurers such as Masarat Club; they will know the exact GPS coordinates. You also need an equipped off-road SUV to traverse the rough road. After taking in the picturesque nature of the lake, climb up the surrounding hills to enjoy a clear view and see the sunset. Often the reeds and trees sway back and forth like waves as the wind blows over them, adding to the peaceful and breathtaking atmosphere away from the hustle and bustle of the city.
---