Articles
/
A two-hour trip to Jabal Al-Nour
A two-hour trip to Jabal Al-Nour
"وافي" تأخذك في رحلة إلى جبل النور
Source: Fatima Al-Saleh
Jabal Al-Nour in Makkah, a mountain that holds tremendous significance for Muslims throughout the world – the Prophet Muhammad (peace be upon him) spent a great deal of time meditating in its cave of Hira' where he received his first Qur'anic revelation. Jabal Al-Nour, meaning "Mountain of the Light", is located four kilometers east of the Grand Mosque. However, climbing the mountain to access the cave is difficult.
Wafy takes you on a tour to this historic mountain where the first five verses of the Holy Qur'an was revealed to the Prophet (peace be upon him) by the angel Jibreel.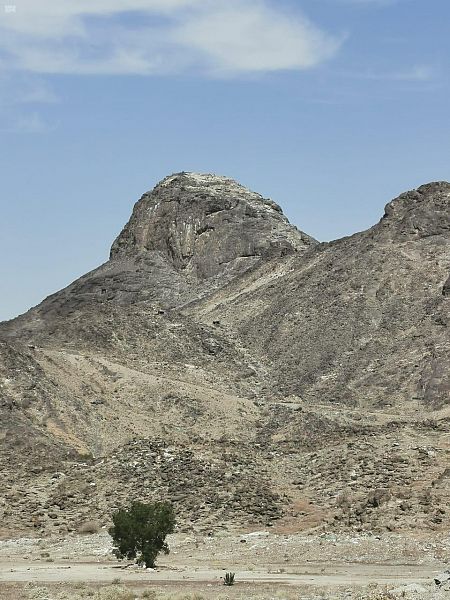 Two-hour climb
Jabal Al-Nour is one of the most popular tourist attractions in Makkah. The mountain itself is barely 640 meters high; nonetheless it will take you about two hours to make the strenuous hike to the cave. There are 1,750 steps to reach the top.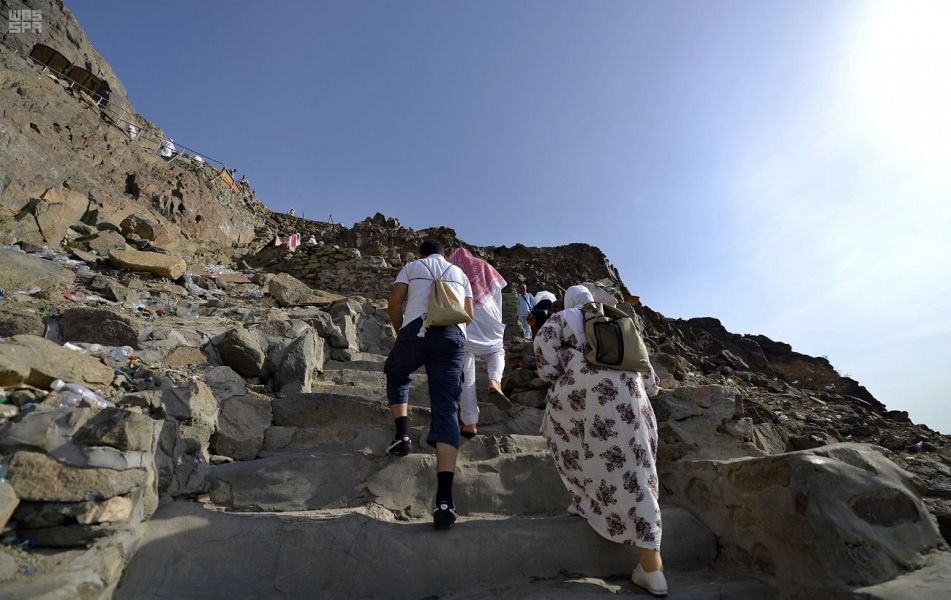 Appearance
The mountain is characterized by its steep slope and area of 5,250 square meters. Hira cave itself can only accommodate four to five people and is about 3.7 meters long and 1.6 meters wide. During the Hajj season, thousands of visitors climb to the cave to see this historical landmark that has stood tall for 14 centuries. It is one of the most important historical mountains, the summit of which looks like a camel back.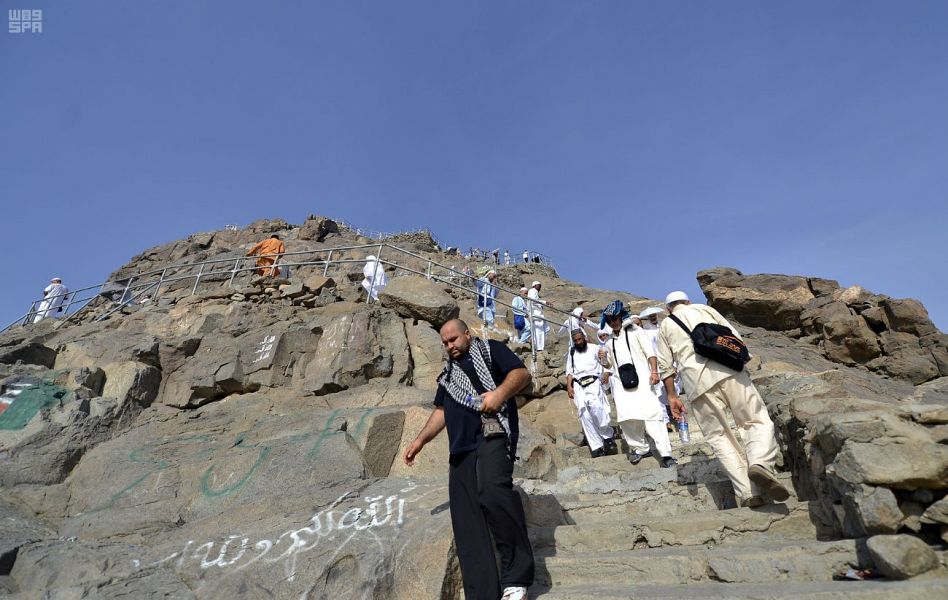 Governmental efforts
The government is investing deeply in developing and maintaining the site, as well as organize tours for visitors. This includes provding facilities in the area and developing the route to Hira Cave. the site is among around 230 heritage projects within the Custodian of the Two Holy Mosques program to support cultural heritage.
---