Articles
/
A visit to the beautiful old Al-Bassam House
A visit to the beautiful old Al-Bassam House
"بيت البسام" شاهد على تراث أهل القصيم
Source: Khuloud Al-Saleh
In the heart of the Al-Qassim province lies the city of Unaizah, home to Al-Bassam heritage house. This grand old building was built in 1955 using traditional Najdi ventilation and lighting techniques and covers an area of 3,500 square meters. Fans of heritage villages, museums, souks, historical palaces and ancient architecture would particularly enjoy visiting Al-Bassam House.
Unique architecture
Construction of this palatial building started in 1374 AH and ended in 1378 AH. It features 30 rooms spread across two floors, including guestrooms, storage rooms and bedrooms. Plaster was used to link stones and pillars in unique formations. The palace roof incorporates traditional Najd wood carvings.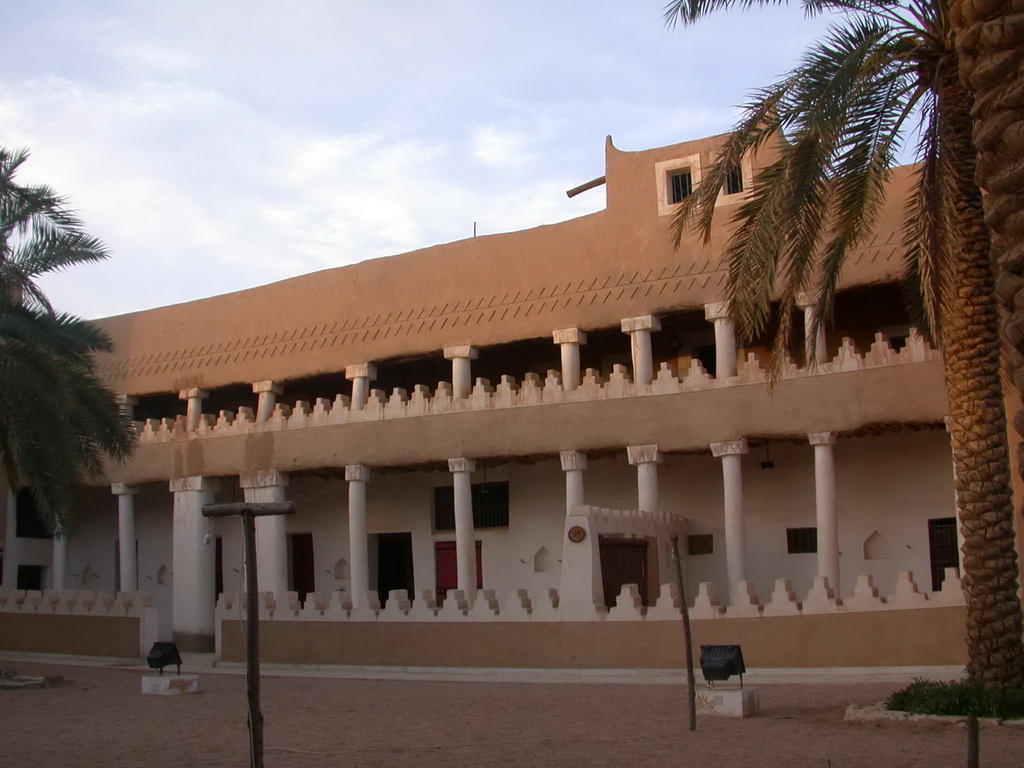 Tourist attraction
Thousands of visitors visit Al-Bassam House annually such as official delegations, tourist groups and students. This ancient house holds great significance for the people of Qassim and is a popular location for many national and recreational events where visitors can enjoy ancient crafts, traditional foods, agricultural products, folk tales, poems and ancestral heritage and history.
Layout
The house is divided into several sections, including a winter meeting room and a summertime equivalent for men because there were no advanced heating or cooling systems. The building is open from two sides for ventilation purposes and provides natural lighting through special windows controlling the amount of light that enters.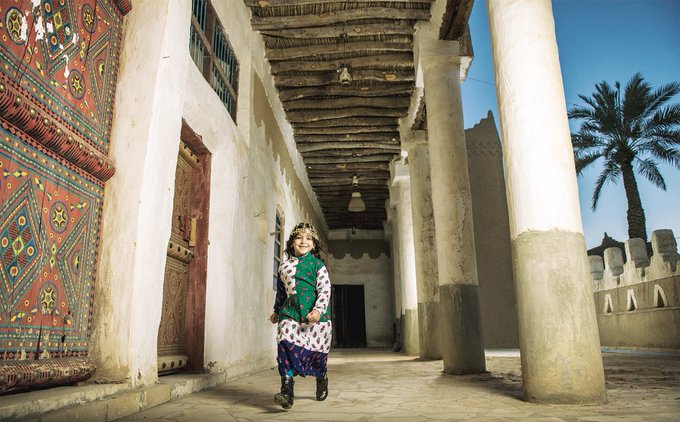 A special section is allocated to conducting business and trade. Rooms are distinguished by their cylindrical columns and include a bridal room and nursing rooms that still contain their original medical tools. There is also a small storage room that stored dates by pressing them on top of each other in order to extract molasses, as well as a room for grinding many types of grains used in cooking.
The house contains a family section featuring a wide living area to welcome relatives and guests. Near the building is a farm growing many vegetables and fruits and where visitors can view the original farming tools used in cultivation and harvesting.
---