Articles
/
A'arif Fort: The stronghold of Hail
A'arif Fort: The stronghold of Hail
قلعة عيرف التاريخية شاهد على حضارة حائل
Source: Nadeen Al-Wazani
Standing watch over Hail on top of a towering mountain for almost two centuries, A'arif fort has withstood the passage of time and become an established tourist attraction. Its design is a reflection of the city's civilization and its skilled inhabitants who have consistently excelled in architecture over the ages.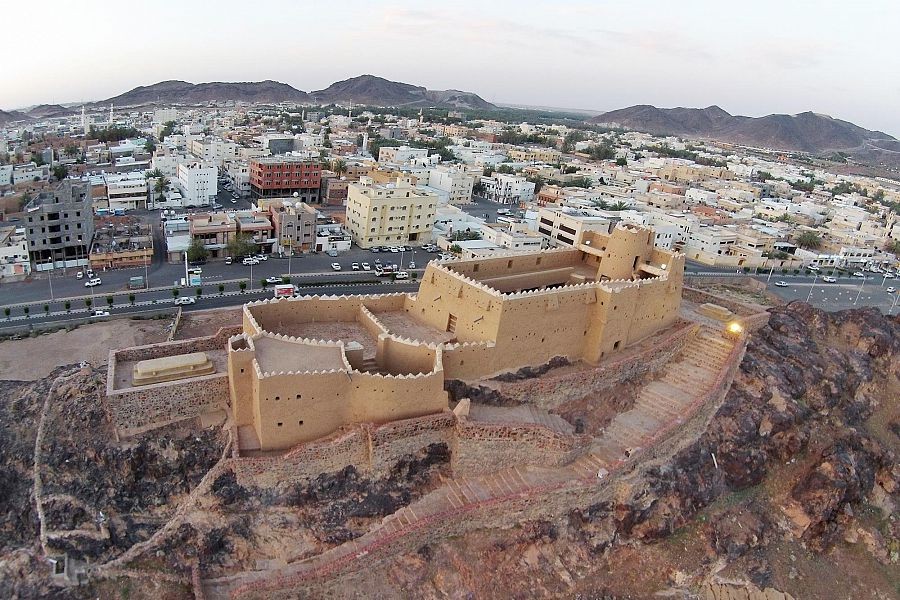 Visitors from around the Kingdom often visit the fort's historical museum where they can learn about the history of Hail and enjoy the surrounding farms, heritage souks and old villages.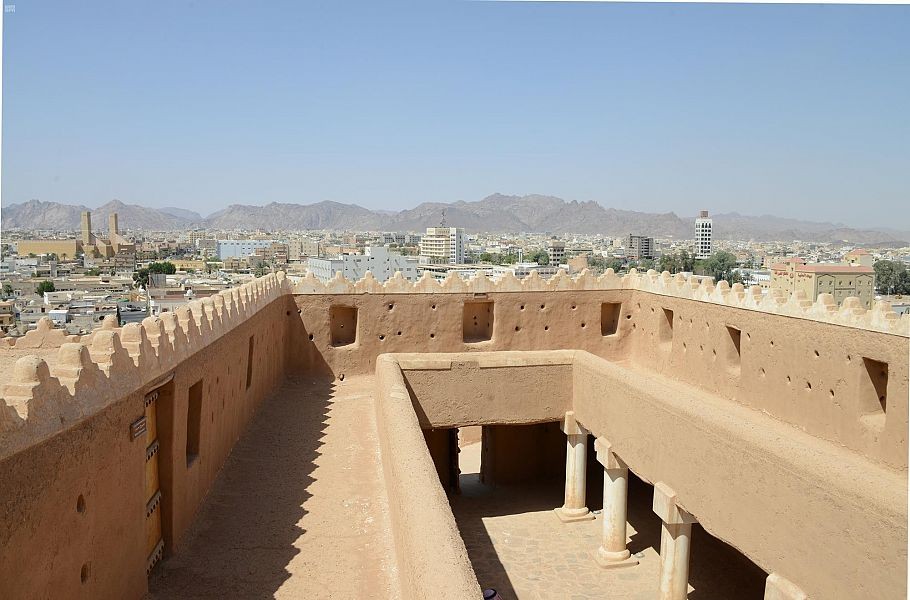 Location
A'arif fort is located in the middle of Hail on top of the eponymous mountain it was named after. The fort overlooks the city at an altitude of 650 meters above sea level and is built on an area of approximately 440 square meters. It can be accessed through a gate from its southern side, through which a small courtyard leads to the main entrance.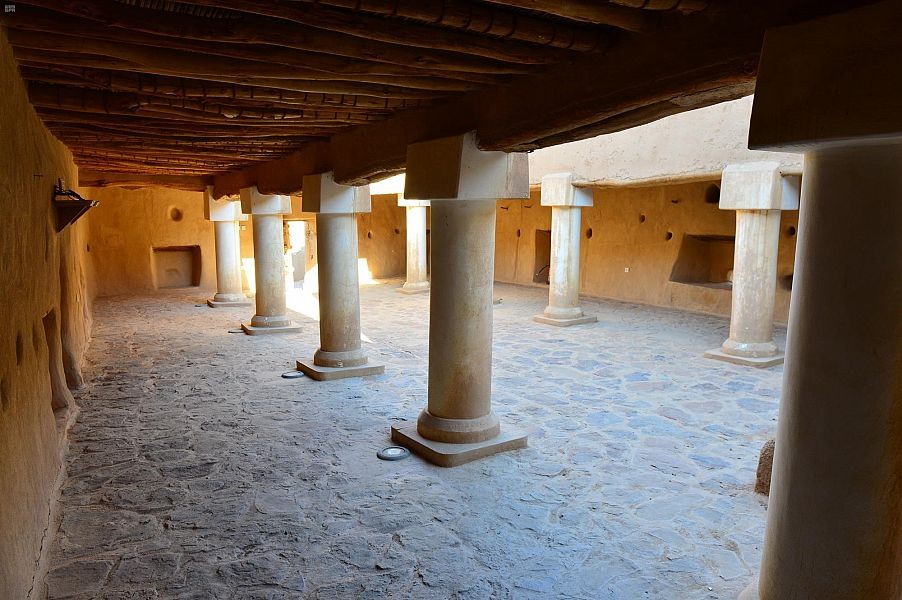 History
The fort is considered one of the most important monuments in Hail as it dates back to around 1840. It was mainly built for the purpose of defense and monitoring enemies, as demonstrated by the simplicity of its exterior design. Due to its historical importance, it was restored multiple times. It was also used to sight the moon during the holy month of Ramadan and a cannon that signaled the breaking of the fast for the day was fired from there. Eventually, it was designated an important tourist attraction.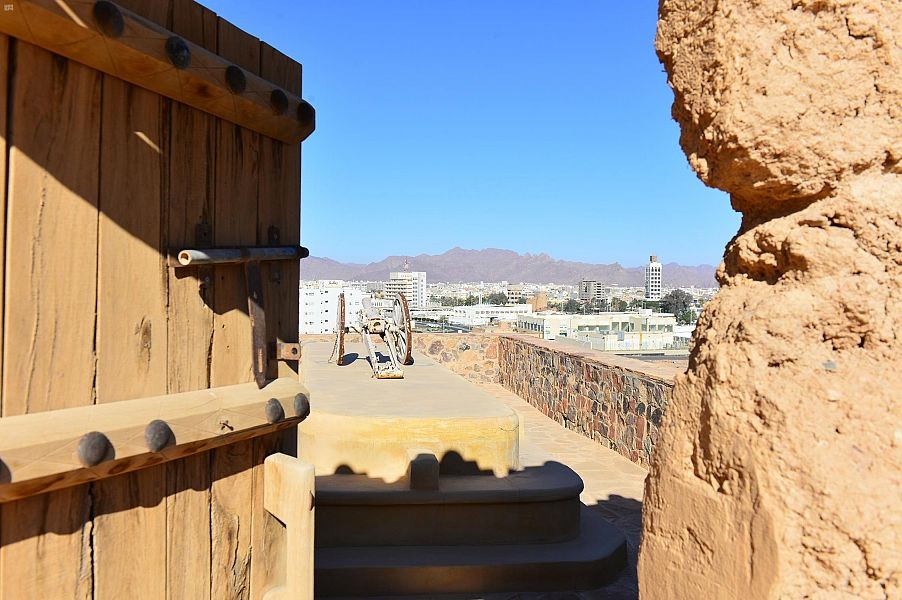 Description
This castle was built from mud and uses a simple architectural design, with 30 conical towers and niches in the walls to monitor potential enemies and defend inhabitants from invaders.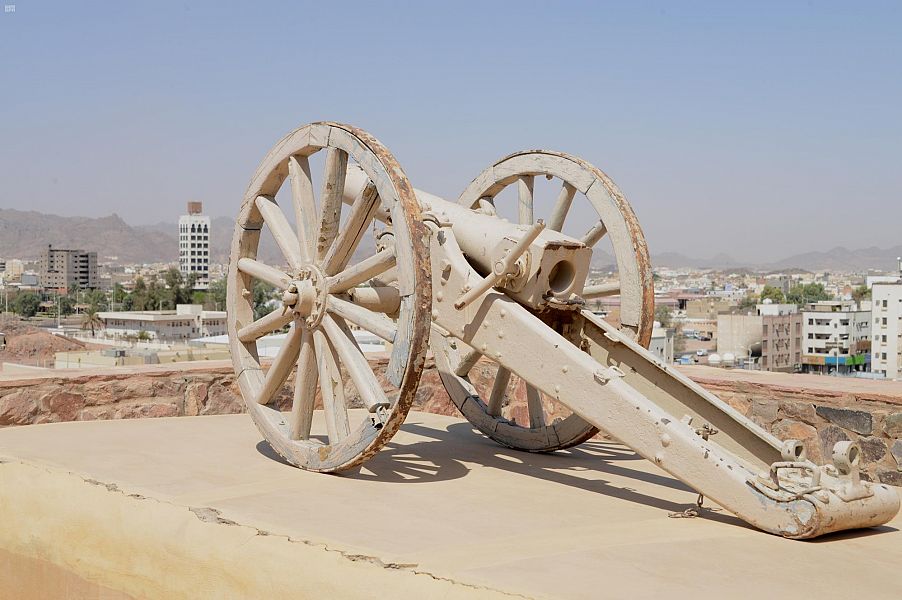 Many restorations were carried out until it reached its current rectangular shape surrounded by a strong wall and trenches to drain rainwater. It was also well-facilitated with storage rooms, mosque and toilets. This castle is characterized by its huge wooden doors that are carved with traditional Hail engravings and motifs.
Photo credit: SPA
---