Articles
/
Al-Aflaj and its connection to love
Al-Aflaj and its connection to love
محافظة "الأفلاج" شاهدة على أشهر قصة حب عربية
Source: Abeer Al-Amoudi
Al-Towbad Mountain is said to be the scene of the famous Arab love story between Qais ibn Al-Mallouh and his beloved Layla Al-Ameriya. The mountain is located in Al-Aflaj, situated more than 300 kilometers south of Riyadh, and its principal town is called Layla, the largest town in the region that is said to be named after Layla Al-Ameriya.
Nature
The first things visitors notice when they set foot in Al-Aflaj are farms, palms and an abundance of water sources. In fact, "Falaj" is the singular form of "Aflaj", which in turns means "running water" – which the region is famous for. Many poets have written about Al-Aflaj's beautiful rivers.
The water of Al-Aflaj
Al-Aflaj contains many water sources, including springs situated in the middle of the desert. The latter is located 17 kilometers south of Layla and recognized as the most beautiful and largest converging springs in the Arabian Peninsula. There are 17 known springs, the largest of which is almost one kilometer long and 500 meters wide and is called Al-Ra's. Al-Aflaj's lands were watered from these springs through streams until they dried up, with barely anything remaining.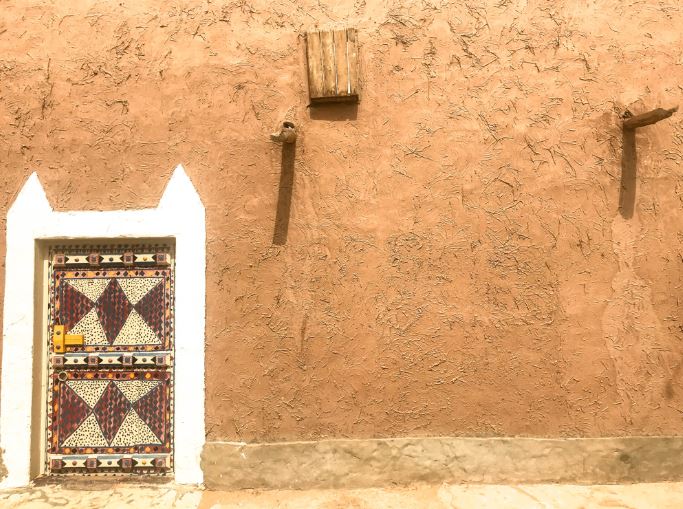 Heritage
Al-Aflaj was one of the most important cities in the middle of the Arabian Peninsula and home to an important commercial market. The majority of its inhabitants were Bani Ka'b and the tribes of Ja'da and Harish; before them the region was dominated by the Bani Aqil. The region was prosperous until the fourth century AH, when poverty, internal rebellions and insecurity caused its people to migrate to other cities.
The area includes many historical villages and ancient palaces and there is hardly a valley or plain without these buildings, which can still be found and visited today. Some of these landmarks include:
The village of Sadda in Badi', around 40 kilometers from Leyla.
Akmeh Mountain, about 10 kilometers from Wasit village.
Margham Fortress and Al-Aadi Palace, which are connected by an underground trench.
Jada palace, an important military fortress located south of Al-Seeh.
Salma Palace, located in the northern village of Badi'.
Sobha Palace, located in Hadar village.
---