Articles
/
Al-Falah: First school in the Kingdom
Al-Falah: First school in the Kingdom
مدرسة الفلاح شاهد على بدايات التعليم النظامي في المملكة
Source: Bander Falgi
More than 110 years ago, the first school in the Arabian Peninsula formally opened in old Jeddah – it was called Al-Falah. This school for boys was opened in 1905 by well-known pearl merchant Sheikh Muhammad Ali Zainal. Seven years later, he also opened another branch in Makkah.
Resilience and enlightenment
At the time, the Hijaz region suffered from poverty and illiteracy. Al-Falah School, however, signaled the beginning of modern education in Saudi Arabia. Against the odds, it has continued to operate, with both branches serving as symbols of resilience and enlightenment in Jeddah and Makkah.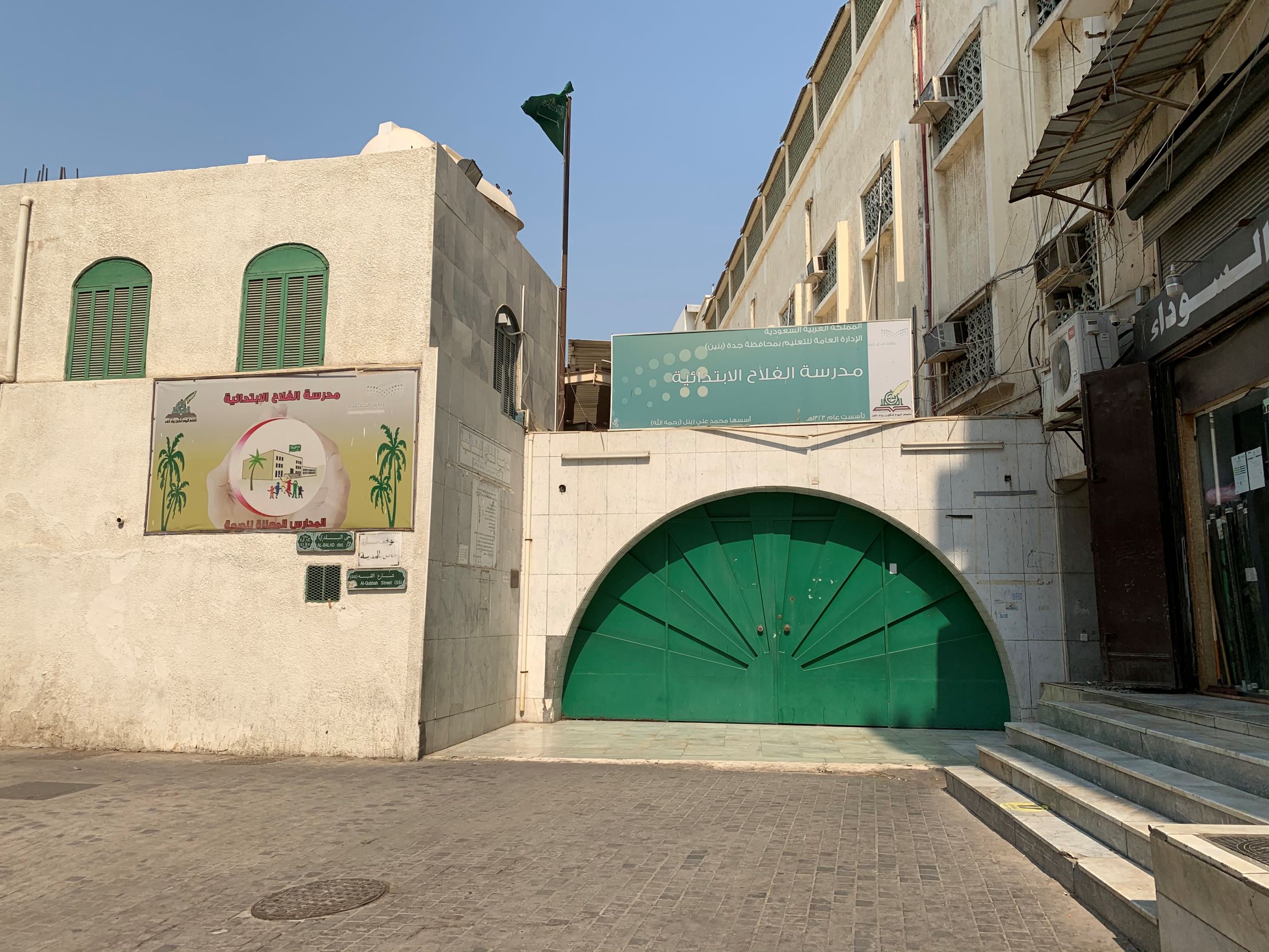 Original building
The floors, ceilings, and doors of the school's original building are made from wood – they were restored, with their traditional character retained in order to preserve the school's history and heritage. The original green dome still rests on top of the old building.
The school offers three levels of education — elementary, intermediate and high school — with each having its own playground. Today, the old U-shaped building stands in the center of the complex and is used by elementary students. The classrooms remain their original size, which is considered small by today's standards.
Support of a Kingdom's founder
Although Zainal lost much of his fortune after cultured pearls from Japan became more popular, he continued funding the school with help from other business families. Eventually, the Kingdom's founder King Abdul Aziz visited it and appreciated its great educational and social role – he arranged for government support, which the Ministry of Education continues today.
---