Articles
/
Al Koot Heritage Hotel: Enriching historical experience
Al Koot Heritage Hotel: Enriching historical experience
فندق الكوت التراثي.. تجربة السكن في بيت حساوي قديم
Source: Khuloud Al-Saleh
Abdulaziz bin Muhammad Al-Qadir's passion for Al-Ahsa's tradition, architecture and culture led him to establish the first heritage hotel in Al-Hofuf. Situated on King Khalid Road opposite the historical Ibrahim Palace, Al-Koot Hotel is surrounded by many key landmarks including the Al-Mulla House, Al-Amiriya School and Al-Qaisariyah Market.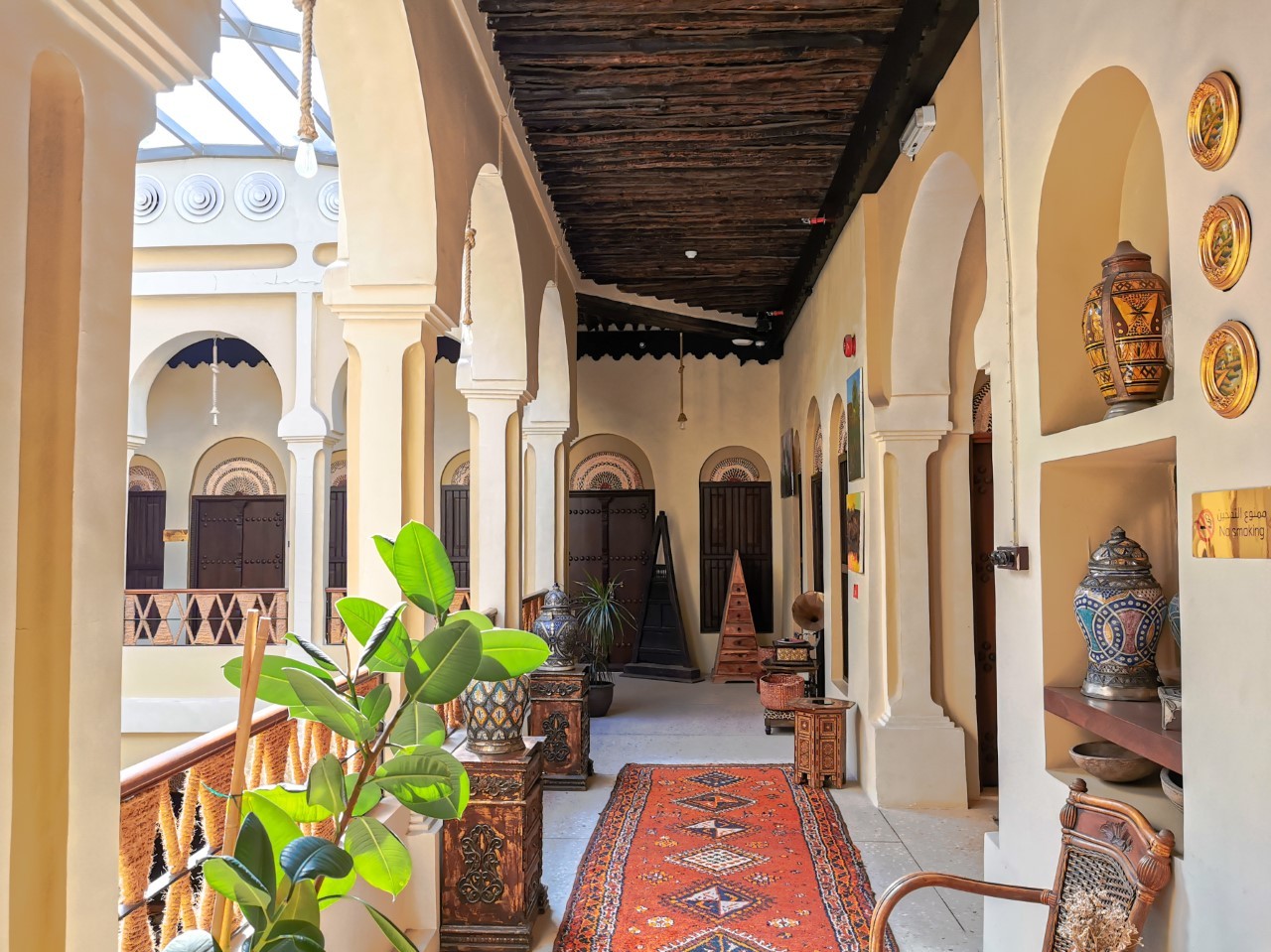 From palace to hotel
The building where Al-Koot is based was originally a 200-year-old palace. It has now been converted into a 963-square-meter hotel incorporating a heritage theme and showcasing antiques to introduce tourists to the region's history and culture.
Suites
The hotel was constructed to reflect Al-Ahsa's architectural style and by extension regional culture and heritage. There are eight single or double suites for family or solo guests.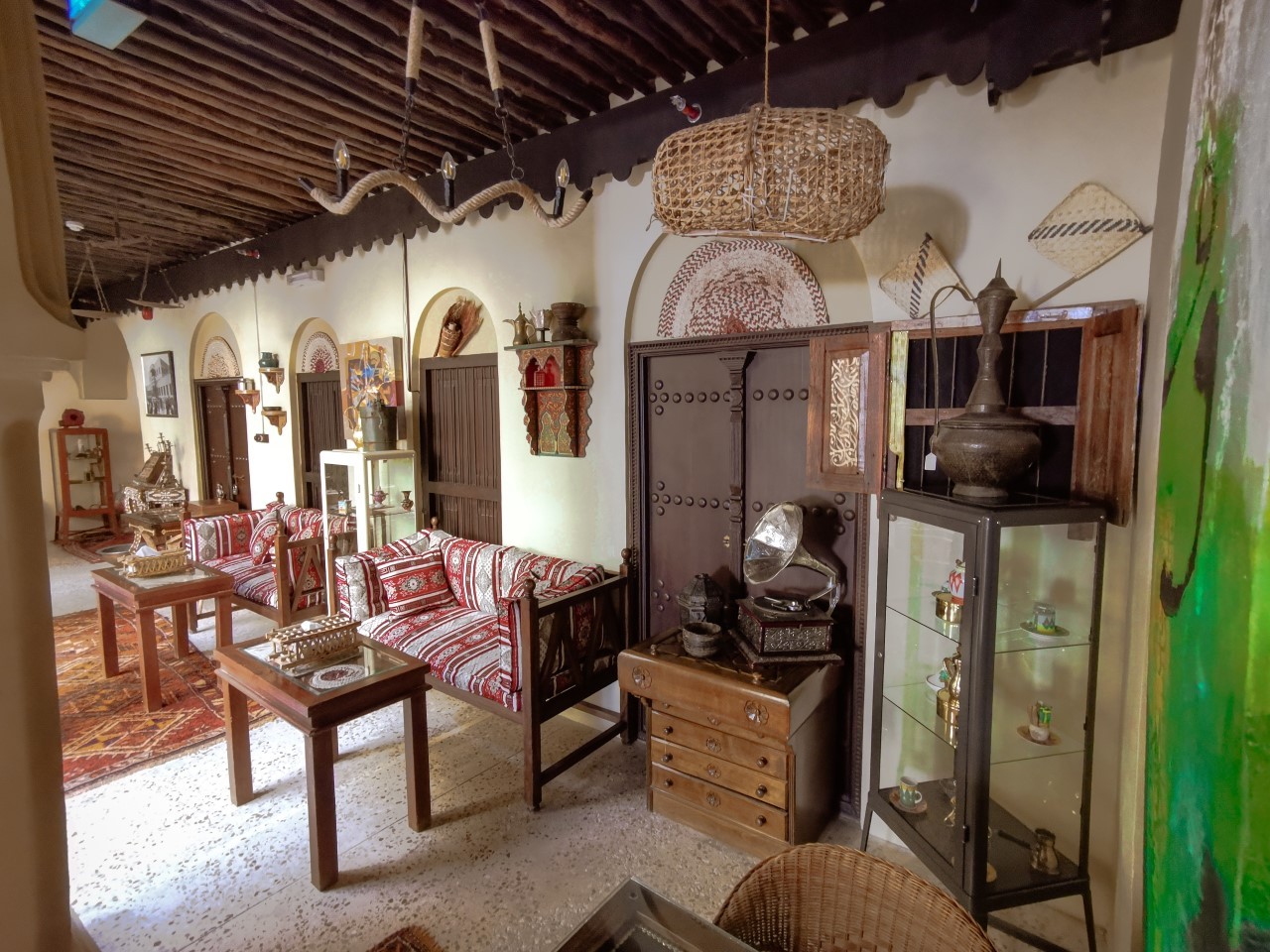 Enriching historical experience
A stay at the Heritage Hotel provides guests with the unique opportunity to discover the nearby historic monuments of Al-Ahsa, including Ibrahim Palace that was built in 1571, and the ancient Al-Fateh Mosque. They can also visit the Qaisariyah and Al-Fawares markets, famous for their traditional products and handicrafts.
Traditional restaurant
The hotel's heritage restaurant can accommodate 40 guests and spans 95 square meters. It offers a distinguished menu of cuisine from the East and West served by local Saudi women. The accompanying café features heritage exhibits to add a unique character and is the ideal destination for gatherings involving family and friends.
Services
Each guestroom has a kitchenette, double or single bed, TV, complimentary Internet, ironing board, refrigerator and kettle, as well as other great hospitality services.
---