Articles
/
Al-Malad village: A beacon of Baha's ancient history
Al-Malad village: A beacon of Baha's ancient history
قرية الملد آثار شامخة تعكس تاريخ عتيق
Source: Abeer Al-Amoudi
Baha is home to many heritage villages, castles and historical monuments that are key to the burgeoning tourism sector in the province. One centerpiece attraction is Al-Malad Heritage Village, a picturesque village in the Al-Sarat Mountains that lies three kilometers south of Baha city on the road leading to Baljurashi.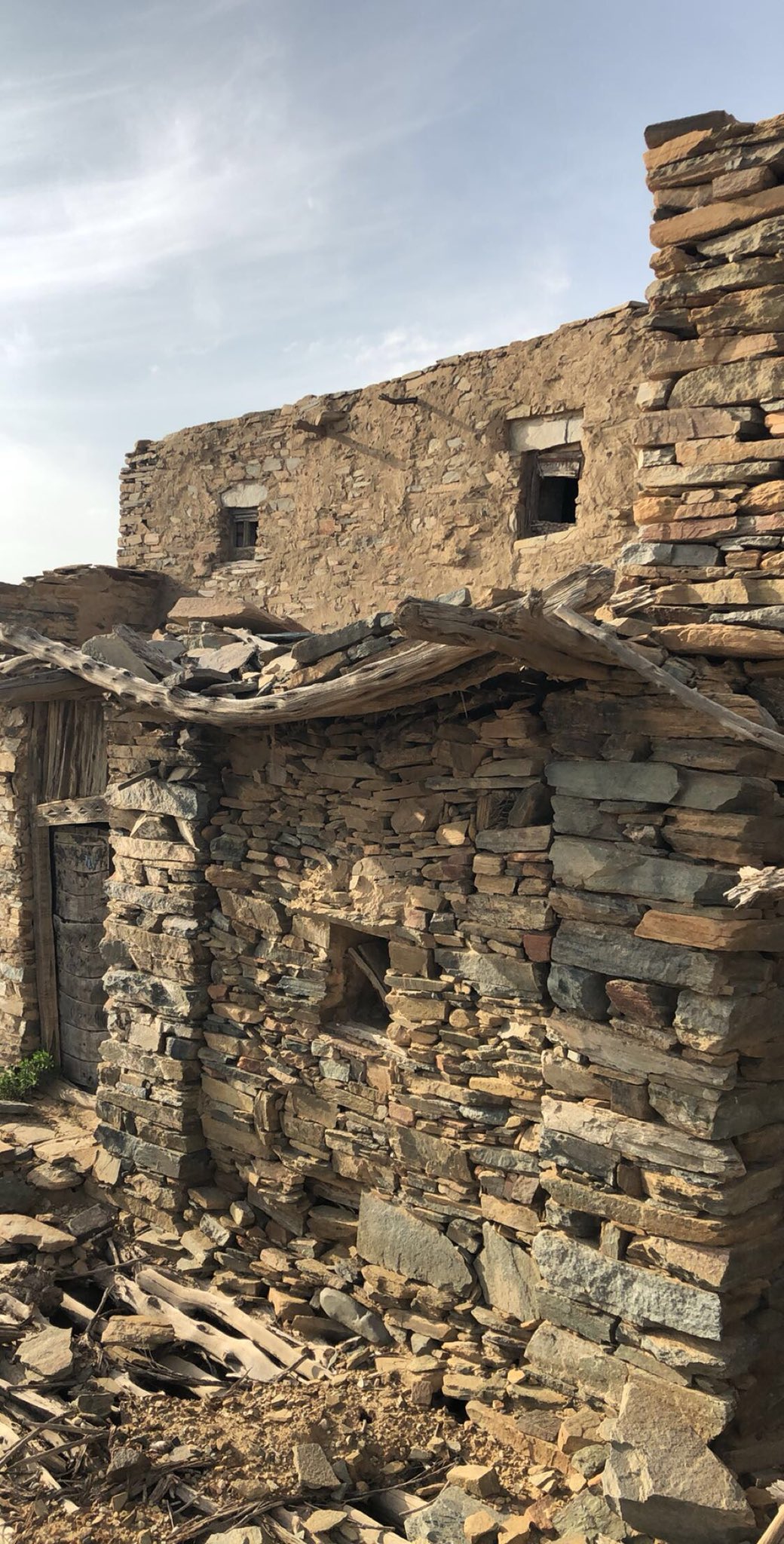 Two brothers, two towers
The village is known for its historical monuments, homes and buildings that are spread at the top of the mountain, the most important of which are two neighboring towers that have stood tall for more than 300 years. The area is characterized by its rainy and cold climate in winter and mild weather in summer.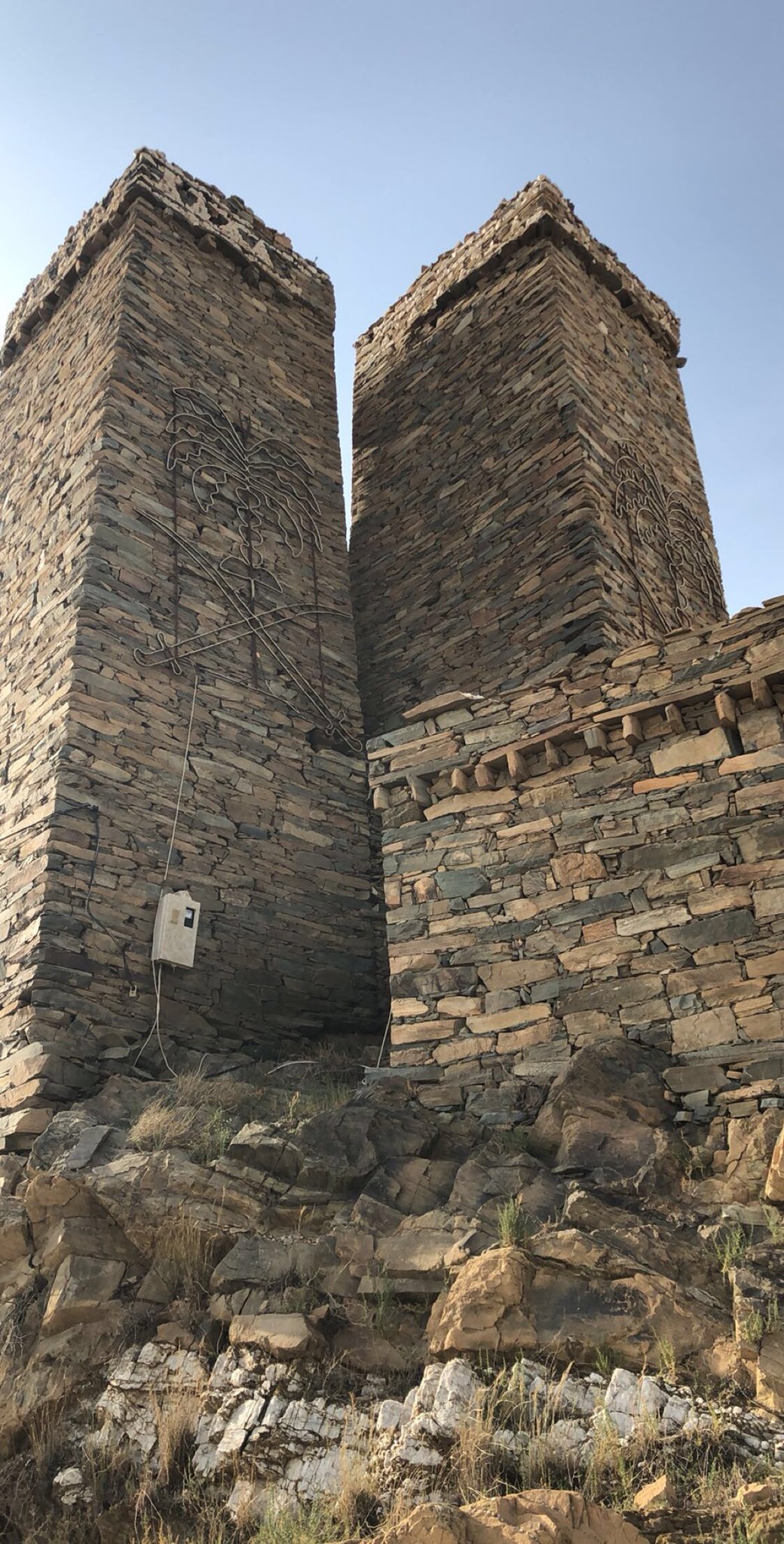 Al-Malad was built by two brothers for military observation purposes in order to better protect the village and they also made it a location to store food. Visitors to the towers will notice a small building nearby used by village leaders to conclude reconciliation agreements between tribes and conduct commercial deals because of its important location on the trade road leading to Asir.
Those who love visiting historical monuments will enjoy the ruins of the village's houses, small shops built from natural rock stone, and old and narrow roads constructed more than 300 years ago. The village ruins continue to stand tall and serve as evidence of the founding residents' architectural abilities and skills. The site continues to welcome visitors from within the region and across the Kingdom.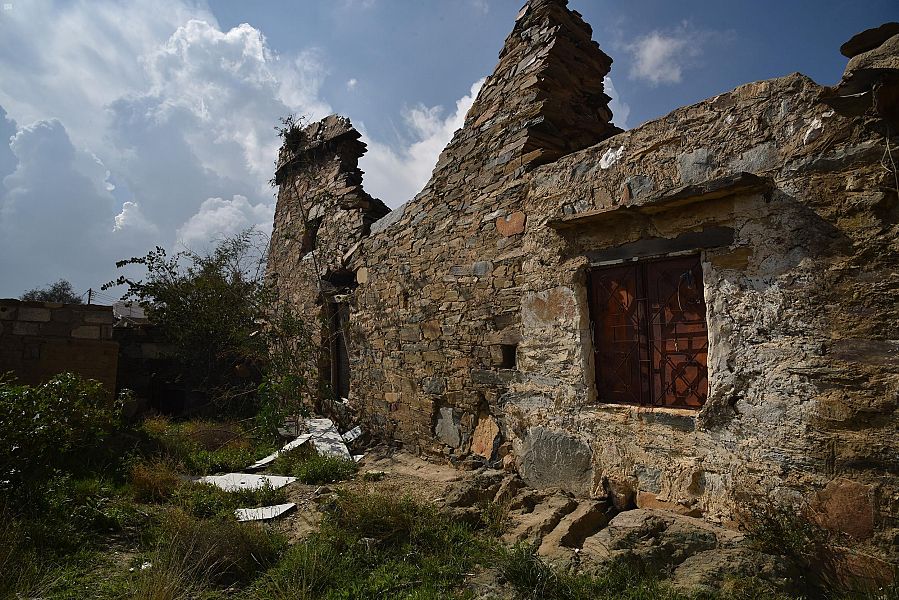 Historically important mosque
There is only one mosque in the village that dates back to 1364 AH. It is one of the oldest heritage buildings and carries great historical importance, having served as a cultural and scientific center for villagers who learned to write and read the Holy Qur'an there.
The mosque also played a prominent social role, hosting village meetings where daily affairs were discussed and problems and disputes resolved.
It features an ablution place built from stone, while the roof was constructed using wood. The mosque spans an area of about 90 meters and can accommodate about 34 worshipers.
---