Articles
/
Al-Rajhi Mosque: A centerpiece of Hail
Al-Rajhi Mosque: A centerpiece of Hail
مسجد الراجحي في حائل تحفة عالمية لمسجد يمثل الأصالة والحداثة معاً
Source: Khuloud Al-Saleh
Al Rajhi Mosque is without a doubt a significant landmark and architectural masterpiece in Hail. Able to hold 7,000 worshipers, it spans 32,000 square meters and features 56 domes, four 80-meter-high columns and the largest chandelier in the world at 20 meters in diameter. The estimated cost of the mosque is SR700 million.
This integrated Islamic center consists of three floors and an underground basement in which the Qur'an is taught. It has retreat rooms, library, funeral preparation room, 600 parking spaces, digital services rooms offering simultaneous translation of the sermon and the latest lighting, air conditioning and acoustics technology.
This landmark was opened in 2011 and its construction was inspired by Islamic heritage and it has become an architectural masterpiece in its own right.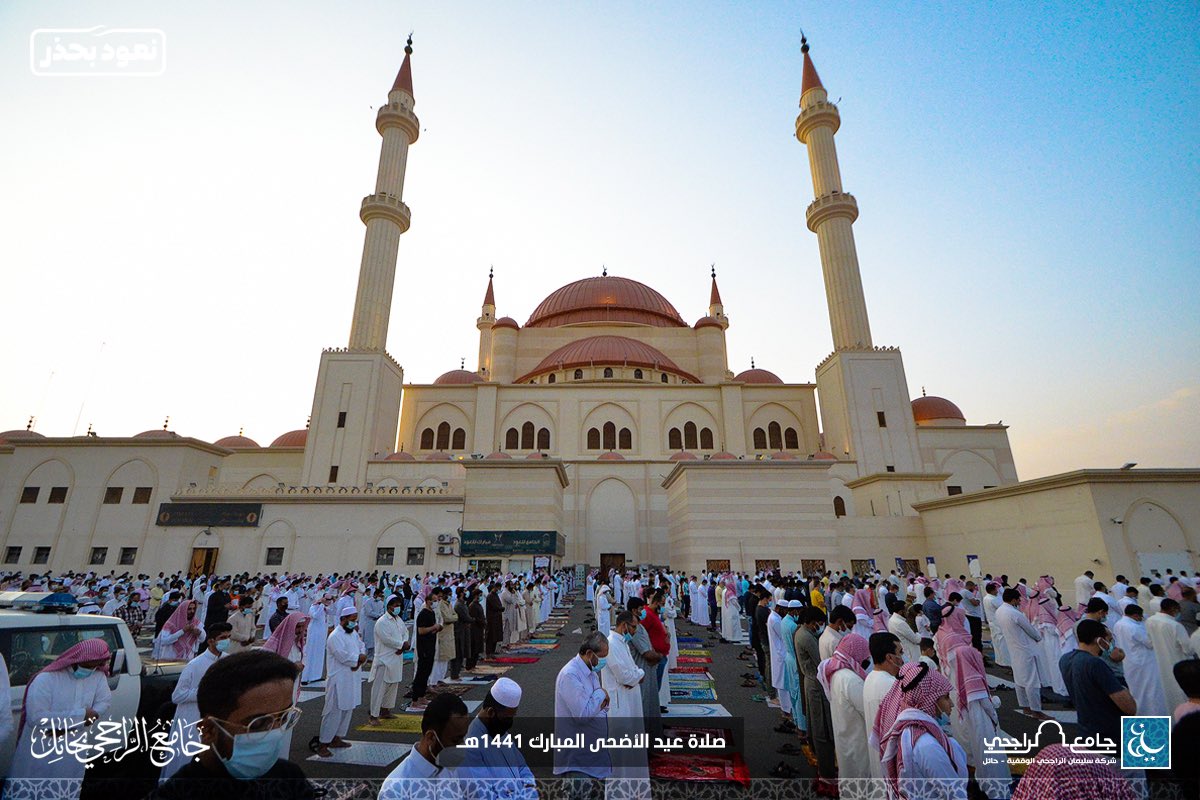 Plan
The mosque consists of three distinct sections. The first is an open rectangular courtyard surrounded by four corridors and covered with 20 domes. The second is the main square-shaped prayer area with a length of 53 meters, above which is a dome 35 meters in diameter surrounded by four smaller domes, each atop its own pillar.
The third section is the southern rectangular-shaped arcade, 72 meters in length. It features the imam's room, funeral preparation rooms as well as toilets, electrical rooms, bookstores, Islamic records archives, elevators, administration office and a huge library.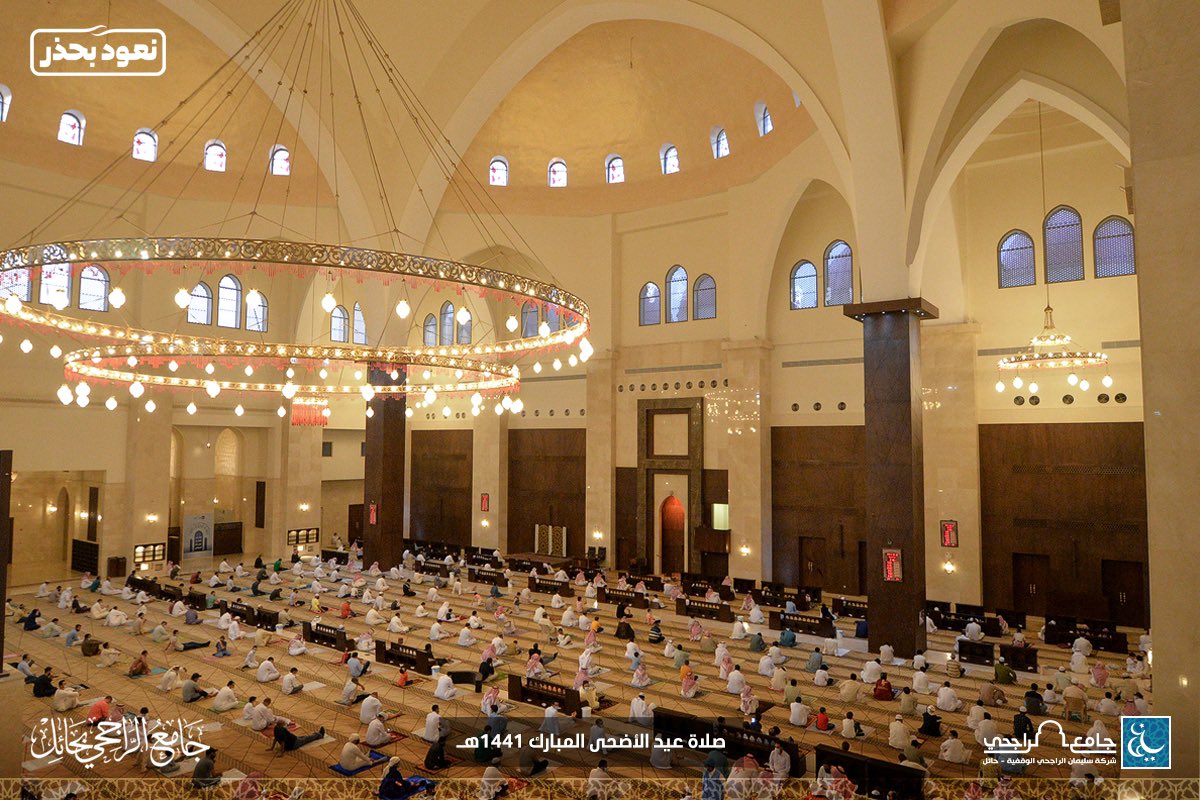 Technology
This modern mosque is a unique tourist attraction because of its technological advancements. It has a chilled water system to help keep worshipers cool. The mosque also uses a state-of-the-art building management system to monitor the different sections and maintenance, an LED lighting system on the mosque's façade, infrared security system, water-saving devices and a central heating system to provide warm water for worshipers. Other features include facilities that provide a translation of the sermon in three languages other than Arabic and huge screens displaying sign language interpretations for the deaf. Live prayer broadcasts can be watched through the mosque's website and social media. There are also coolers distributing pure water coolers and Zamzam water from separate tanks.
Construction efforts
Nearly 500 workers worked every day for three years to build this architectural masterpiece. They were able to overcome all construction challenges that faced them, such as seamlessly blending marble and wood when building the walls.
---