Articles
/
Al-Shamsiya Palace: A national icon
Al-Shamsiya Palace: A national icon
قصر"الشمسية" شاهد على أميرة الكرم نورة
Source: Fatima Al-Saleh
Al Shamsiya Palace is recognized by locals to be a symbol of wisdom and generosity. This historic royal palace was constructed in 1935 during the reign of the Kingdom's founder King Abdulaziz. Located in the Al-Muraba'a neighborhood in Riyadh and near Al-Batha Valley, this palace was also home to Princess Noura bint Abdulrahman. Constructed over an area of 659 square meters and three stories high, it was built from mud and Tamarisk trees in the unique Najdi architectural style used in the central region.
King Abdulaziz used to receive delegates at the palace and for extra space some tents used to be built around the Al-Shamsiya. People would be served food from the palace while the poor looking for alms would arrive through a special gate. For a long time Al-Shamsiya was known among all tribes as a place where all people were welcomed.
Princess Noura
King Abdulaziz was proud of his eldest sister Princess Noura and would refer to himself as "Noura's brother". Noura had been active socially and was known for her humanitarian efforts. In addition, she was the King's adviser on family affairs.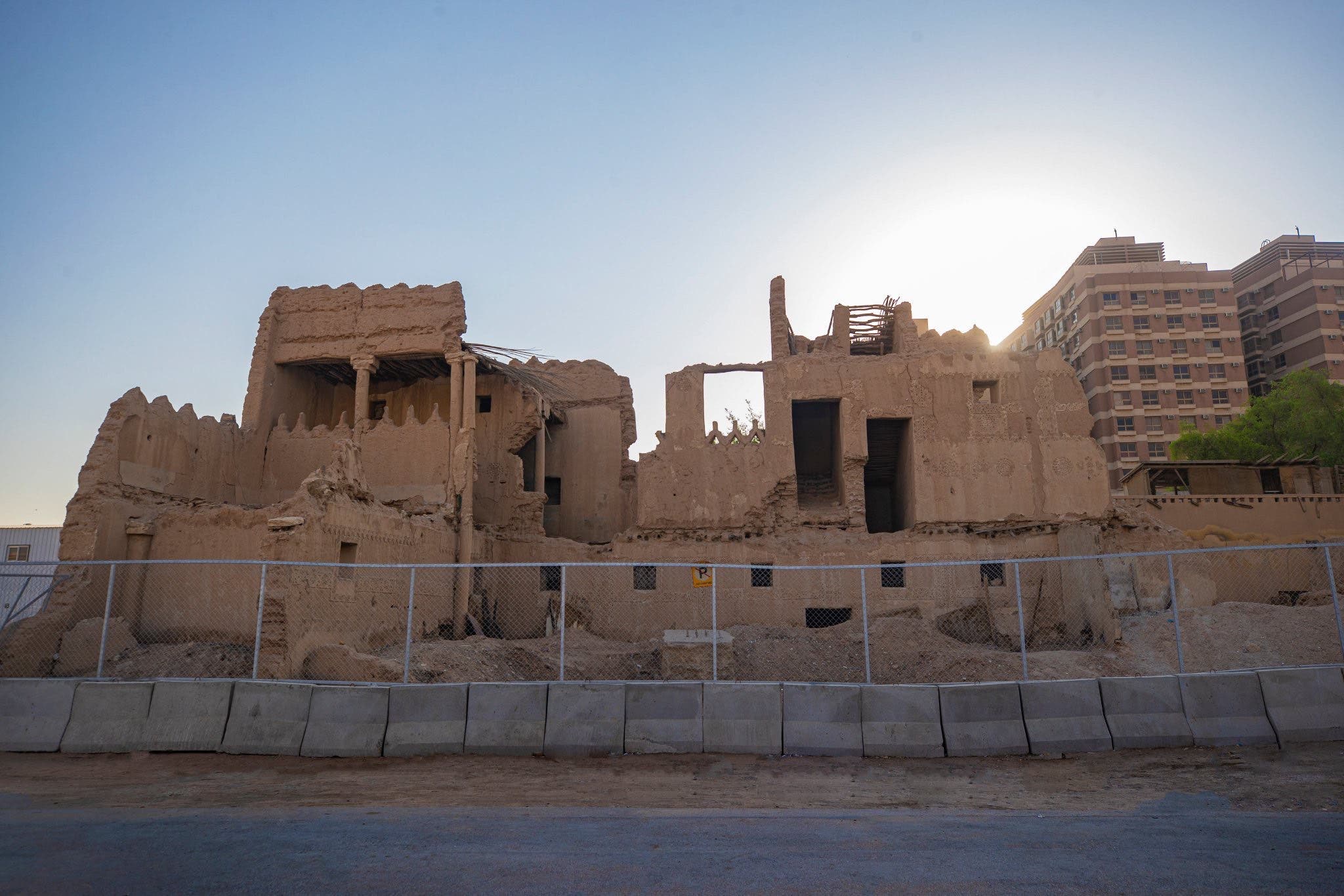 Recently, Crown Prince Mohammed bin Salman ordered the restoration of Al-Shamsiya Palace on his expense. Commenting on this, Saudi Minister of Culture Prince Badr bin Abdullah bin Farhan said Shamsiya Palace would continue to hold a special status in Saudi Arabia and that the renovation reflected Prince Mohammed's commitment to preserving national heritage.
---