Articles
/
Al-Souq Castle: An Islamic fort by the sea
Al-Souq Castle: An Islamic fort by the sea
قلعة"السوق" في الوجه شاهد على نهضة تجارية
Source: Khuloud Al-Saleh
Tabuk is famous for its old forts that protected the locations where they were built. Venture to the province's old town of Al-Wajh and you will come across Al-Souq Castle, one of the most iconic attractions of this region. Built in 1875, this historic building attracts many visitors due to its distinct location and brilliant views of the port from its upper levels.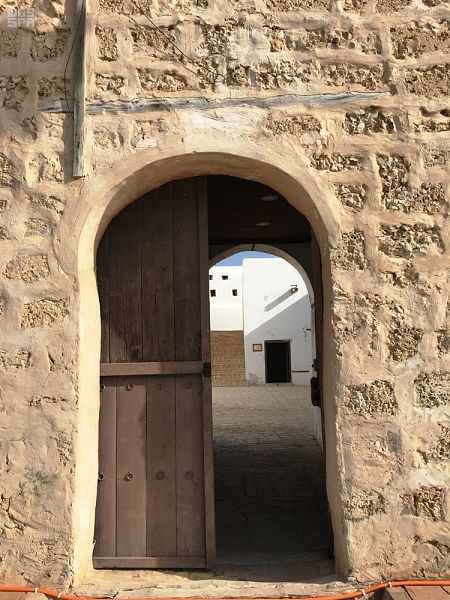 The castle was mainly built to protect the region and constructed using military architectural techniques, such as niches in the walls where cannons could be fired from. It was also built as the municipality headquarters and overlooks the city's Manakhah market.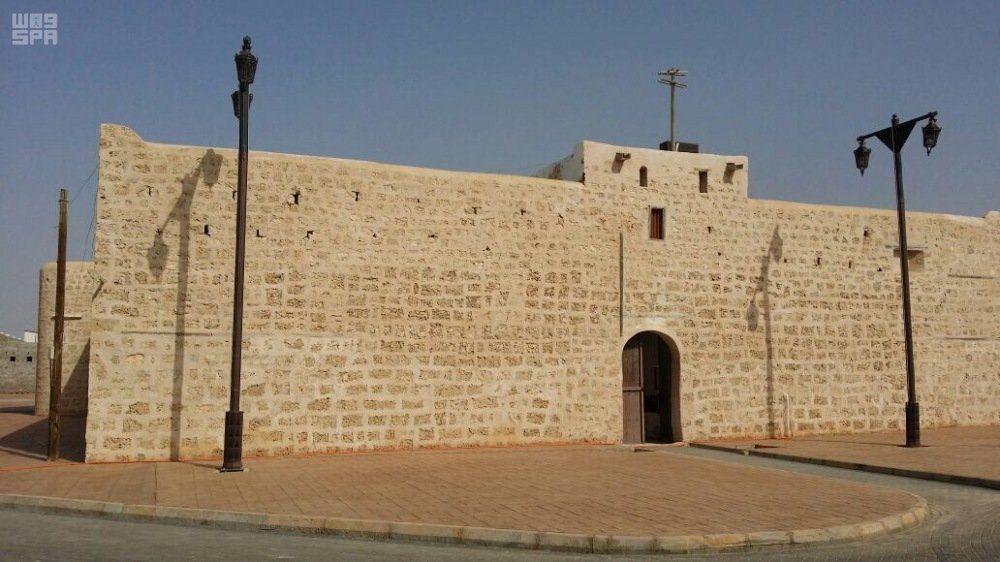 This rectangular shaped fort with its surveillance tower, rooms and small open courtyard has been fully restored by the Ministry of Tourism, which is also hoping to install a museum inside the premises. The aim is to meet a goal of the Saudi Vision 2030 to increase tourist numbers and contribute to local economic development.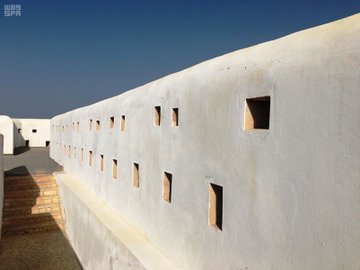 The castle was named after a nearby market by the port that contributed to the city's commercial trade. The most popular goods merchants brought by sea or land were usually from India and included weapons, fabric and silk. Ships were often loaded with ghee, leather, meat and dates for export to surrounding cities. These vessels returned to Al-Wajh with goods such as millet, wheat, tea, coffee, oil and sugar. The castle was also a resting station for pilgrims going on their once-in-a-lifetime journey; they used to buy all their supplies from the market.
---