Articles
/
Al-Ula hosts world's first desert polo tournament
Al-Ula hosts world's first desert polo tournament
العُلا تستضيف أول بطولة في العالم لـ"بولو الصحراء"
Source: Bandar Falaqi
Polo is slowly gaining in popularity here in the Kingdom amidst all the many international sporting events organized over the past few years, and next month the Kingdom will play host to its first official tournament.
Visitors to the Tantoura Winter Festival can enjoy the sport in an authentic Arabian atmosphere at the Al-Ula Desert Polo Tournament, which highlights ongoing government support for bringing established global sports to a brand new market.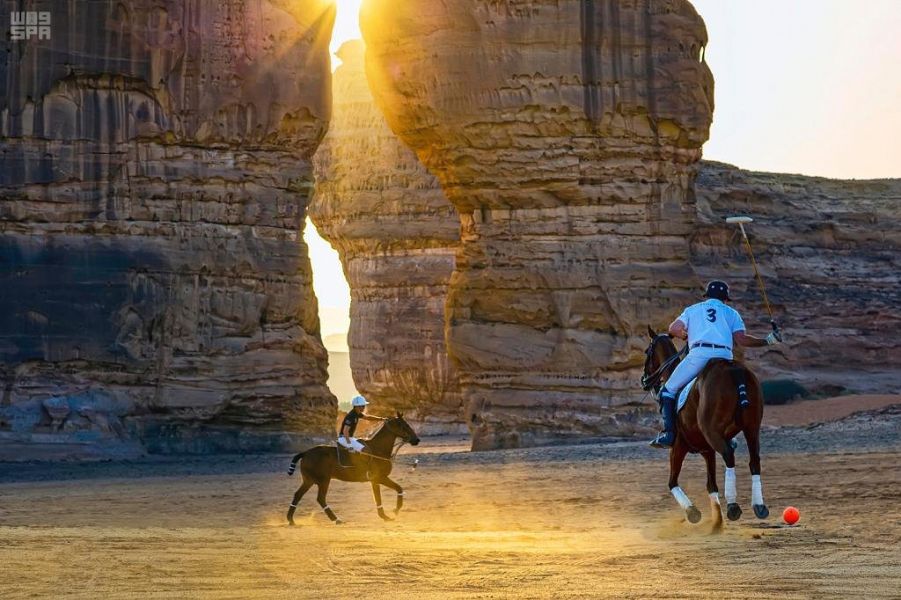 Beginnings
The word "polo" means ball or simply a stick game; the sport was a favorite of princes and sultans in the ancient times. Even the Mamluk Sultan appointed a member of his court to develop the game; the role was known as the Jokendar, after the eponymous mosque. The game was believed to be invented by the Persians and spread throughout India, Japan, China, Egypt and the Levant during the reigns of the Ayyubid and the Mamluk.
Development
In the 18th century, the English learned polo during its colonization of Bengal and set its own laws and foundations in 1875. Then the game spread around the world thanks to its introduction to British soldiers who lived in India, where it was first established by Emperor Babur. The game had long been popular in China and Japan as well before gaining popularity in the West. Argentina, where the game was first played in 1877, is now considered the leaders in the sport.
After 1850, British sailors founded the world's first polo club in Silchar, west of Manipur, and soon established other clubs. The oldest active club is Calcutta, founded in 1862.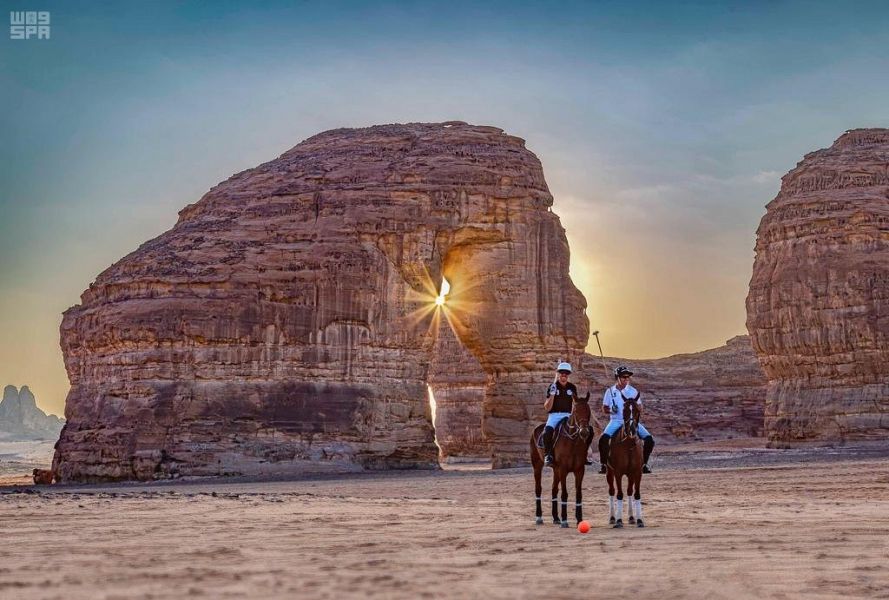 First polo match:
The first recorded polo match in history was held between the Turkmen and the Persians in 600 BC and was won by the former. In the fourth century, Persian King Sabor II learned the game at the age of 7. In the 16th century, Shah Abbas the Great set up a 300-yard pitch in his capital Isfahan with goal columns separated by a distance of eight yards.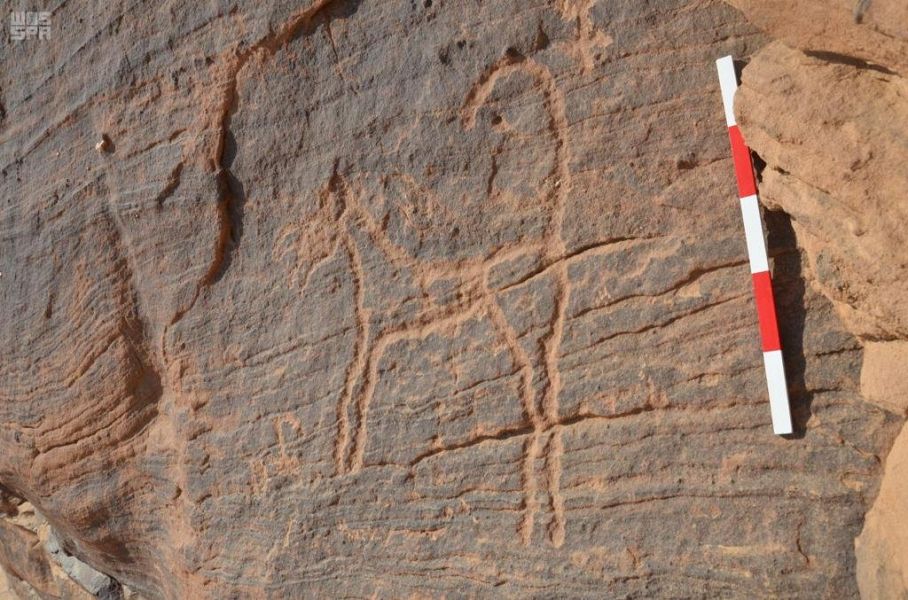 Polo Rules:
The polo team consists of four players, and the area of the polo field is 275 × 180 meters. The game is divided into several rounds, each lasting seven and a half minutes, and fouls are recorded and penalized by four referees who are watching if a player impeded or struck a member of the opposition. It is allowed, however, to keep the opponent away from the ball or disrupt him when he is striking.
Polo equipment
Helmet and face shield
Long and brown shoe
Wooden ball
Gloves to protect hands
Long stick made from bamboo
Knee guard
The Al-Ula Desert Polo Tournament will be held January 16-18, 2020.
---