Articles
/
Al-Zaytah Mountains: beautiful nature, deep history
Al-Zaytah Mountains: beautiful nature, deep history
جبال الزيتة ملتقى عشاق الطبيعة والمغامرة
Source: Abeer Al-Amoudi
Those who love nature will truly be captivated by the beautiful charm of the Al-Zaytah Mountains in Tabuk. Characterized by flowing water and colorful mountains, this tourist site is popular with visitors who like adventure, climbing, and exploring caves.
The mountains are a rocky range that rises between 500 and 1,000 meters above sea level, located northwest of Saudi Arabia along the Sarawat range near the Red Sea coast.
They are also distinguished by the presence of caves, valleys, forests, and natural oases. If you like to explore caves, then visit the most famous one of this mountain range – Al-Asmar.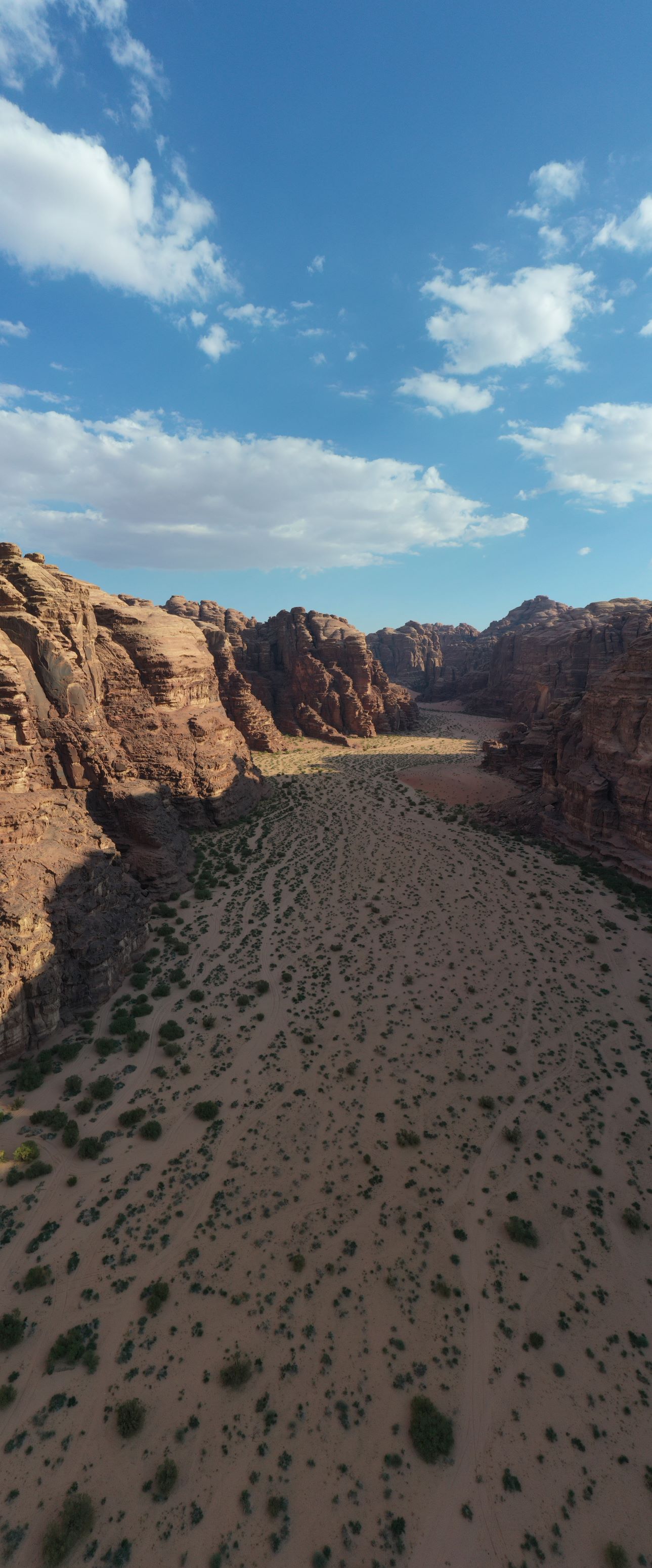 The mountains extend for many meters in both length and width, but natural and impressive narrow paths do occasionally penetrate though them. These pathways often contain ancient monuments, contributing to the location's unique natural and historical heritage. Inscriptions and rock drawings found on some rocks indicate that the Madyan civilization settled in these mountains. There are many other archaeological sites dating back to the Stone Ages such as Masyoun, Abu Ajal, and Alqan Heritage Village.
You can tour the mountains and explore its multi-colored sands – four-wheel-drive vehicles are strongly recommended – for an exciting journey and unforgettable experience. Waterfalls between the rocks of these majestic mountains form during the rainfall season, adding to the location's beauty.
---