Articles
/
A trip to the iconic landmarks of Khyber
A trip to the iconic landmarks of Khyber
رحلة لاكتشاف جيولوجيا خيبر ومعالمها التاريخية
Source: Esraa Rayes
When a tour was organized to join a sightseeing trip to Khyber, I quickly booked a bus ticket from Jeddah and set off for the holy city of Madinah. I met up with some other travelers and we made our way to the camping area in Khybar near Umm Jarsan cave, where we joined the rest of the group.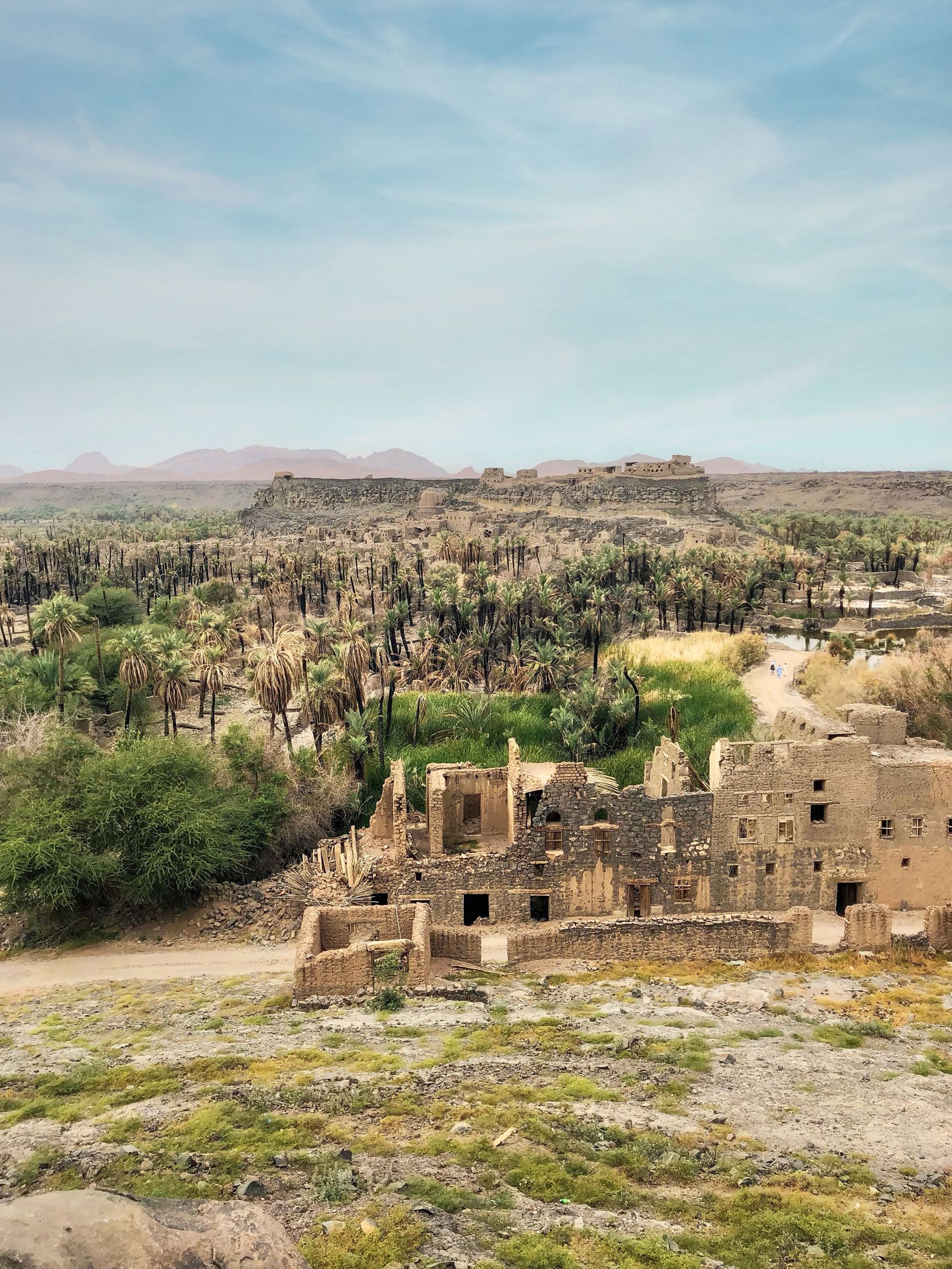 Beating the cold
The trip was in winter and as it was freezing cold, we wore woolen clothes and sat around the campfire where we chatted and got to know each other under the starlit skies and in complete calmness far from the hustle and bustle of the city. Then we set up our tents and slept.
Meditation in nature
On the morning of the second day, I was greeted by the striking nature of the location, especially the wonderful contrast between the black soil and green plants.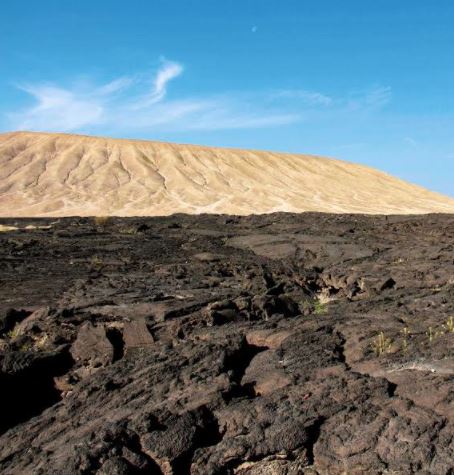 White Mountain
After completing our Umm Jarsan cave tour, we packed our things and headed to the White Mountain, which is one of the volcanic craters that has laid dormant for thousands of years in Harrat Khyber. We enjoyed the impressive views on our way until we arrived near our destination. There we camped in what was a strange and exciting site. Early next morning, we contemplated the sunrise, did yoga and then prepared breakfast in a beautiful meadow of plants, flowers and butterflies. After that, we climbed up the mountain until we finally reached the breathtaking summit.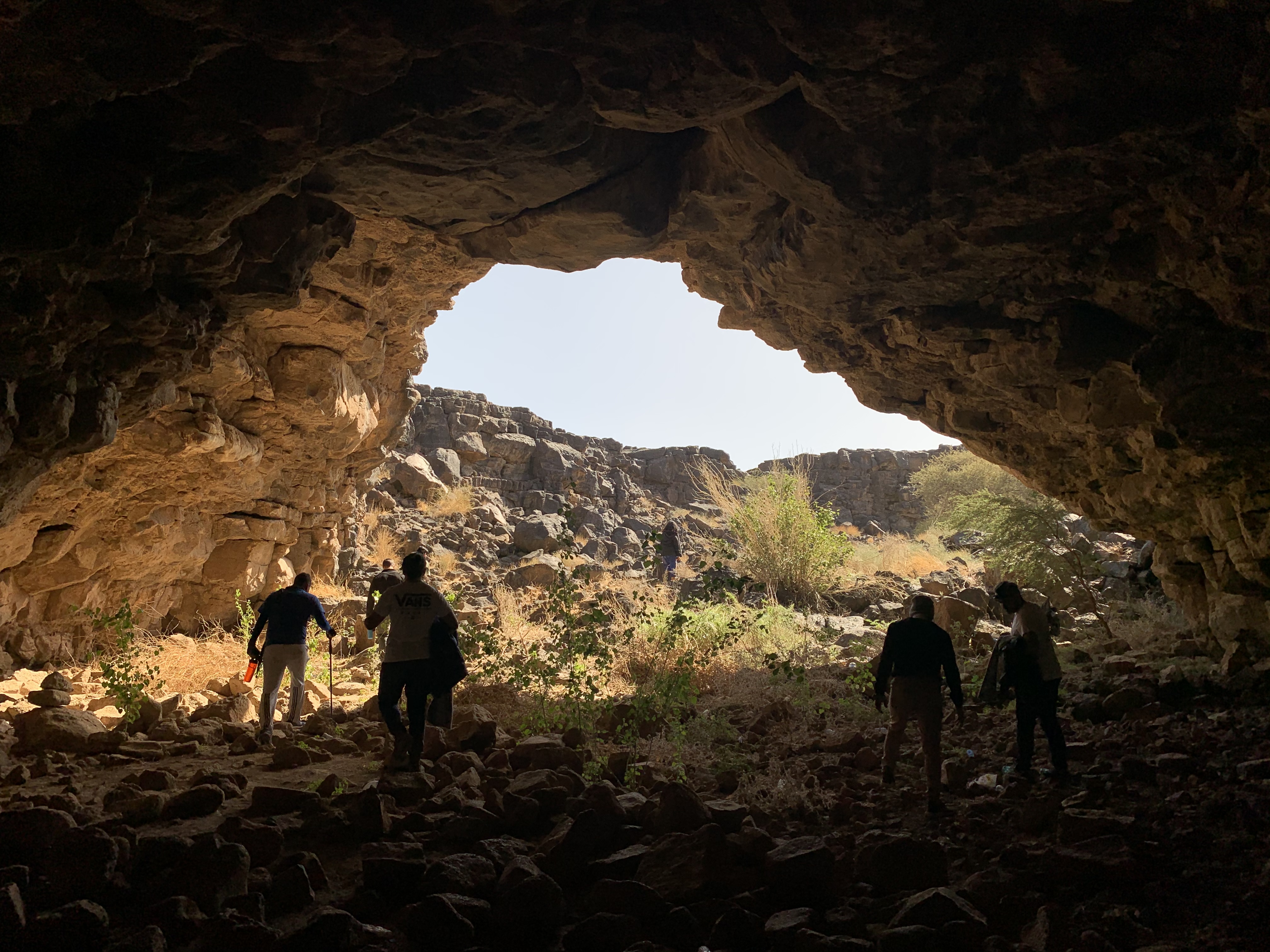 Umm Jarsan
The cave is located in Harat Khybar and is one of the largest in the Arab world. When we entered we saw many brightly colored trees and shrubs. It was one of the most unforgettable experiences of my life.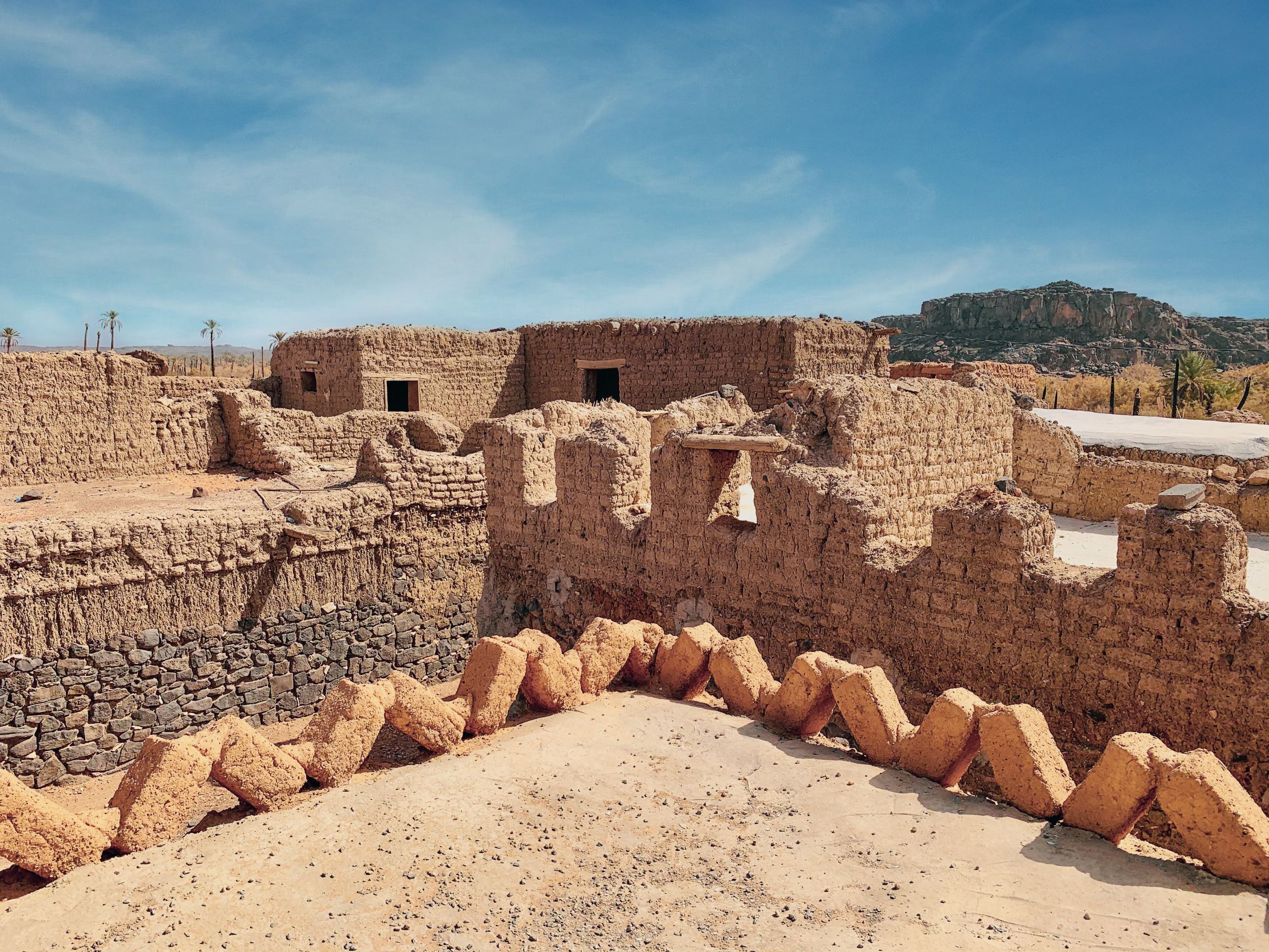 Al-Bint Dam
We then made our way to this pre-Islamic archaeological dam in Al-Thamd village, also called the Sahba Dam. We traversed the upper side of the dam, which reaches about 170 meters in length and 40 meters in height, to enjoy the awe-inspiring views.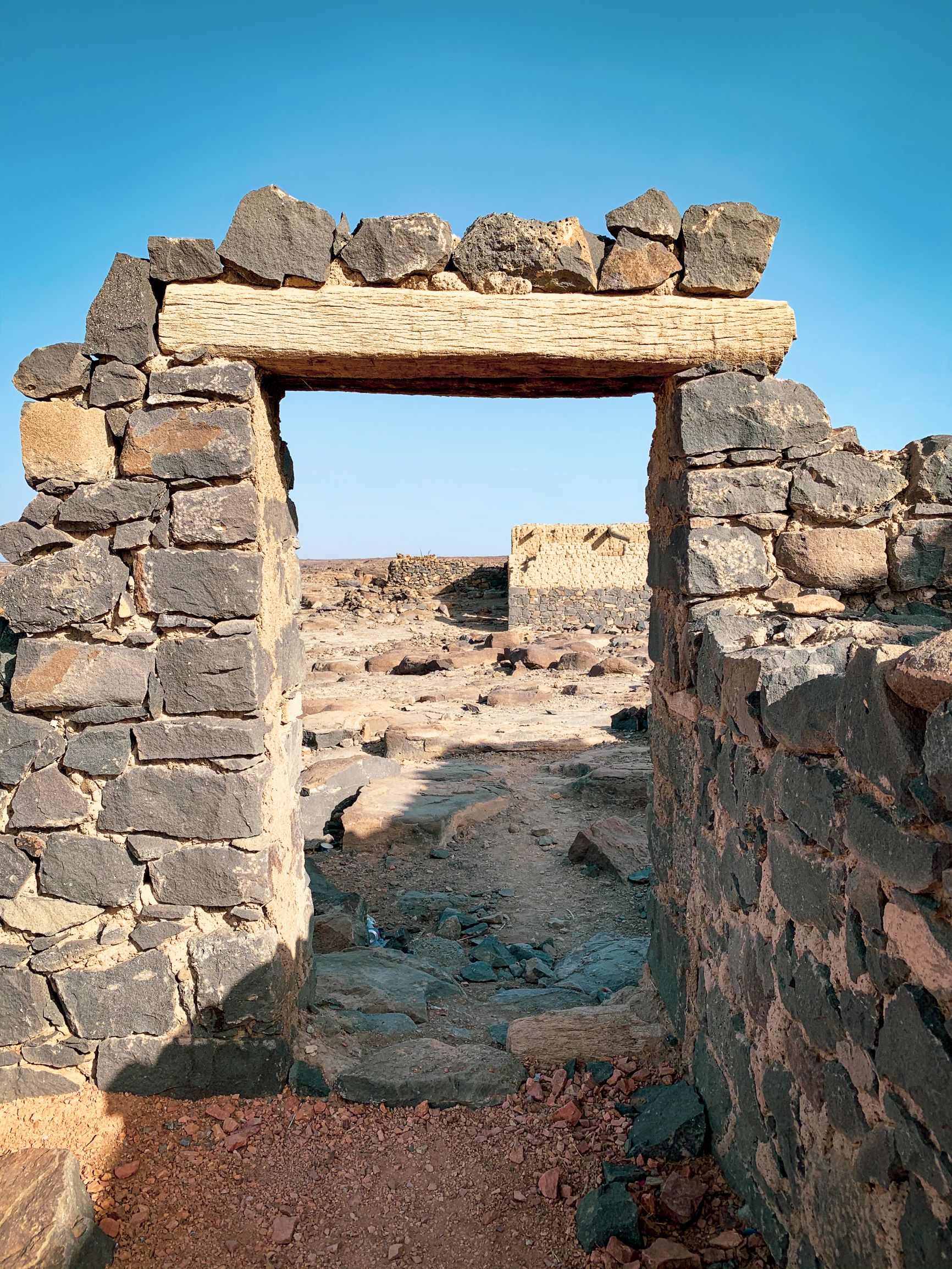 Khybar Heritage Village
A tour guide, one of the original villagers, welcomed us in the heritage village of Khaybar. We toured the ancient village, climbing up on the roof of one of the houses to witness a very distinctive and panoramic view.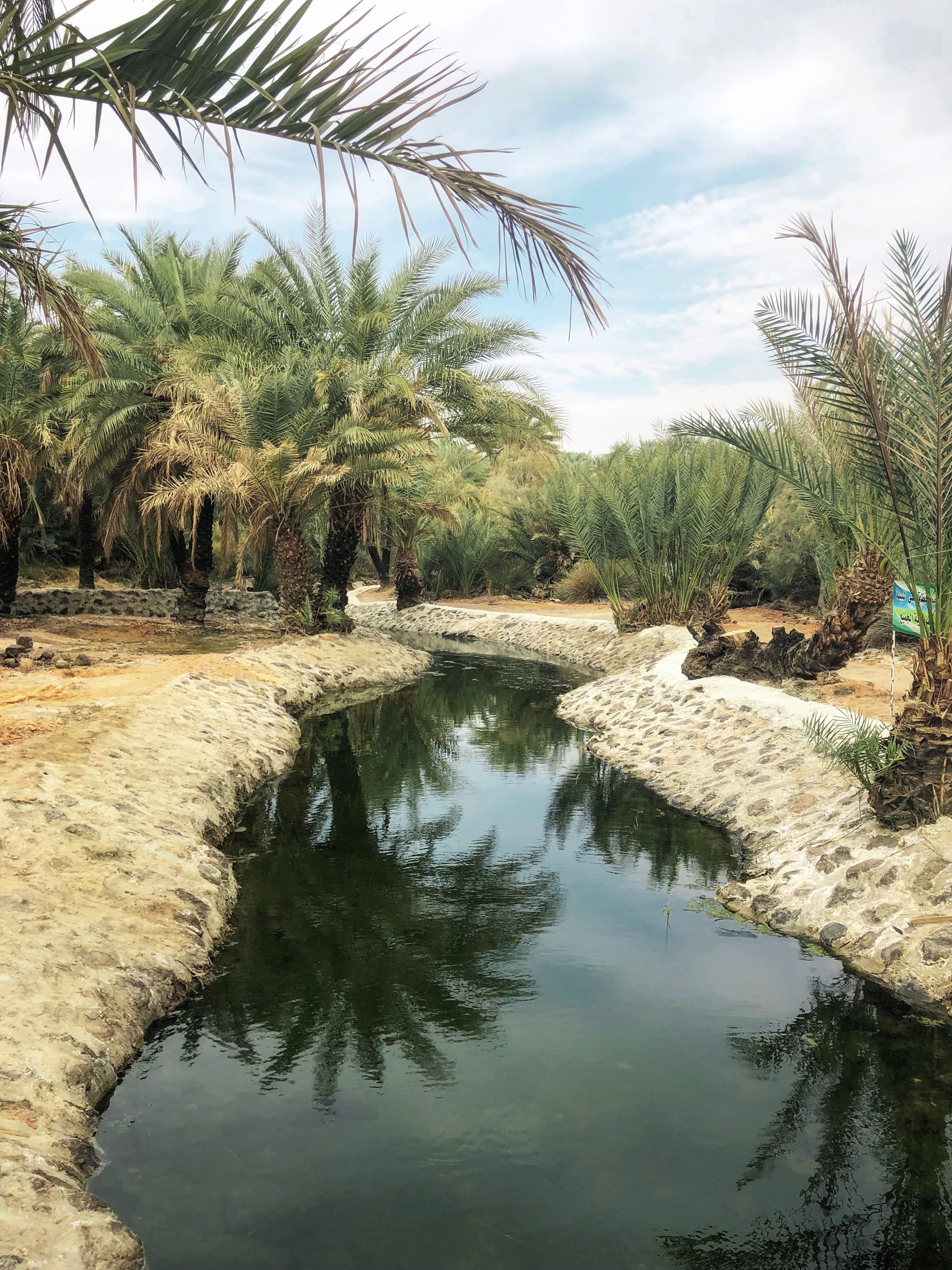 Farms and springs
Next to the heritage village was Oyoun Khaybar, which is home to old water springs that have remained to this day. During our tour, we saw an old villager who is about 100 years old working on his beautiful farm.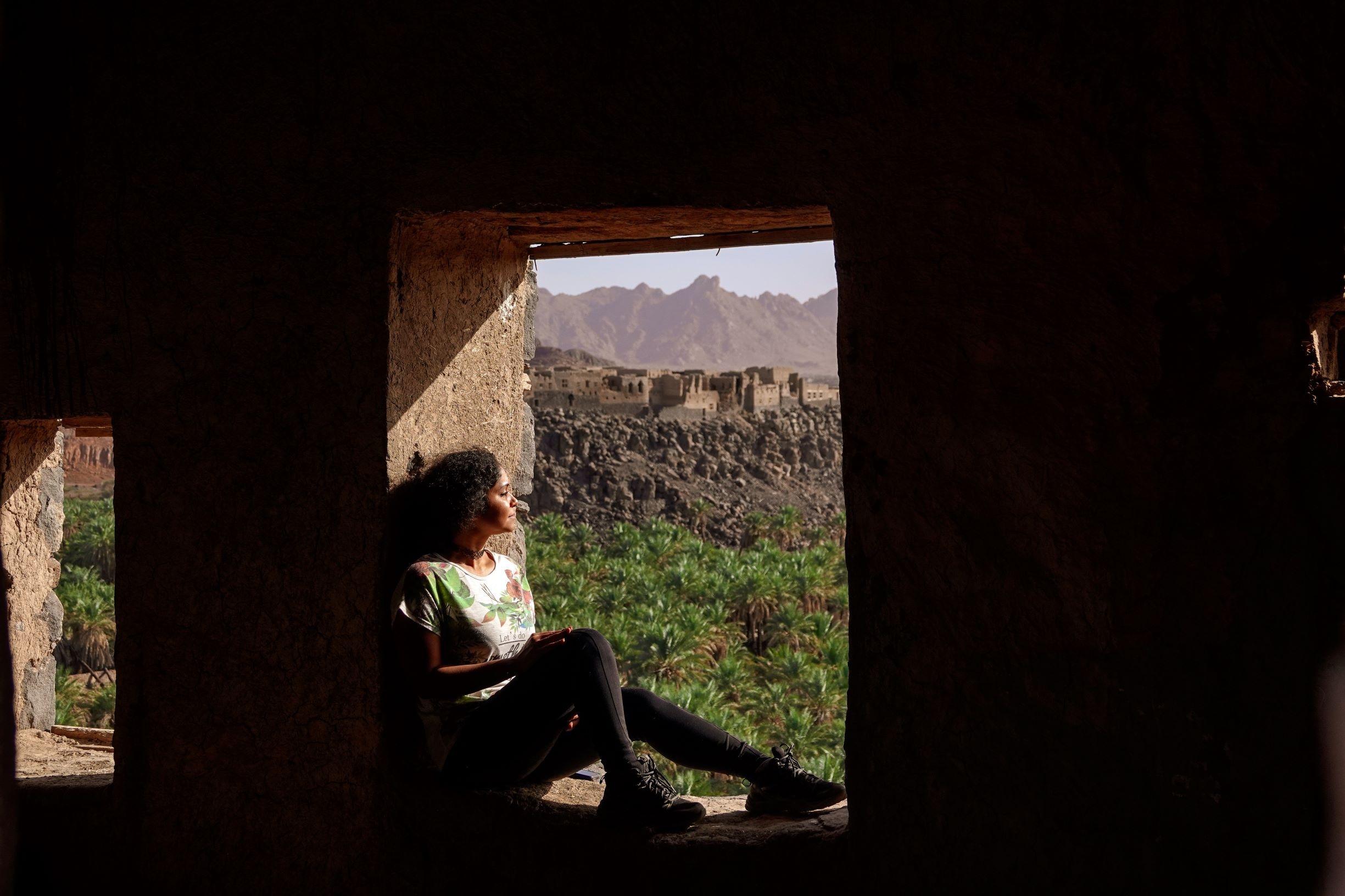 Forts
Finally, we travelled by car on a road overlooking Qumos Fort among other famous Khaybar forts and palm plantations and enjoyed the breathtaking views. Unfortunately, we had no time to explore the fort from the inside, but was still pleased with experiencing a satisfyingly packed trip as we made our way home.
---