Articles
/
An expedition to the mountaineering haven of Moon Valley
An expedition to the mountaineering haven of Moon Valley
رحلة استكشافية إلى وادي القمر في جدة
Source: Nadeen Al-Wazani
If you are looking to escape the hustle and bustle of the city for a bit of adventure, do check out the stunning landscapes of Jabal Al Qamar. Located about 120 kilometers away from Jeddah, it is the perfect destination for those looking to hike, camp or climb mountains.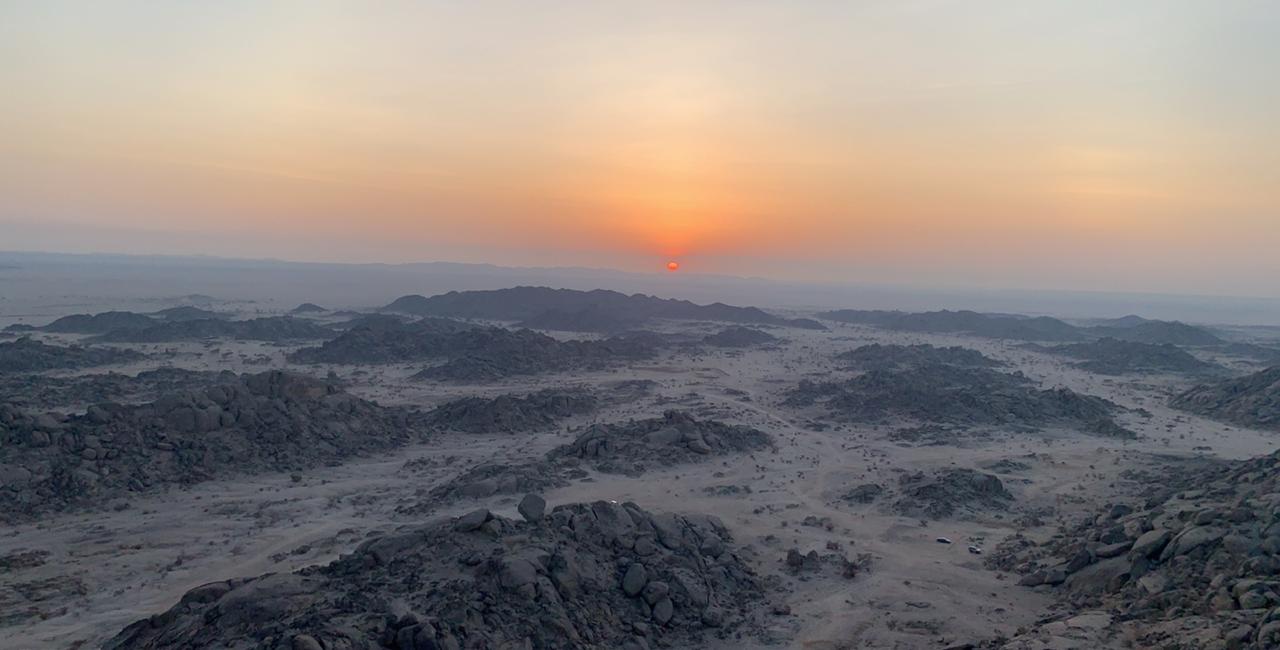 Preparation
Although only an hour's drive north of Jeddah, it is recommended that you set off early in the morning so you can enjoy the relatively cool weather before it starts to get hot. It is also suggested that you travel in a group and use a four-wheel-drive vehicle to traverse the rocky terrain.
Start your trip by heading to Asfan village where you can visit the eponymous 18th century Castle of Asfan that was a resting station for pilgrims. From there, drive for 25 minutes before you end up in Jabal Al Judaib, where you will see beautiful black rock formations surrounding the sand dunes of Moon Valley.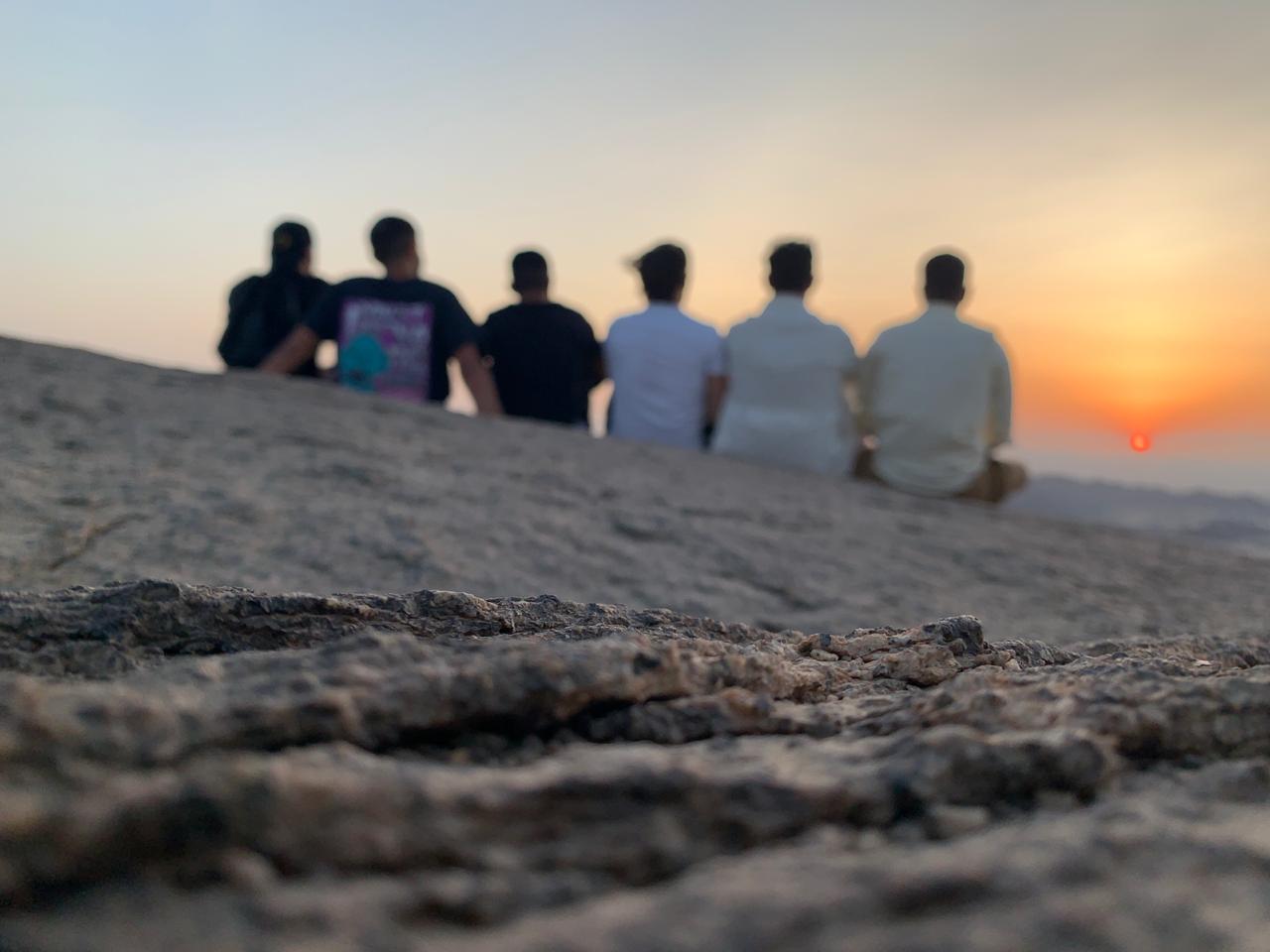 A rewarding mountain climb
If you are a budding mountaineer, climb the stunning Moon Mountain to enjoy its unique rock formations and small caves. Don't forget to wear appropriate clothing, climbing shoes and headgear; also ensure you are carrying a first aid kit, a long durable rope, climbing belt, and other necessary tools. The summit of the mountain is worth climbing to see the surrounding breathtaking scenery.
After an exciting climb, prepare tents so you can camp in the valley and relax with your friends by enjoying a well-earned cup of tea by the open fire. You can also enjoy the captivating sunset, beautiful moon and the starlit sky.
---