Articles
/
An unforgettable trip to Al-Rayes
An unforgettable trip to Al-Rayes
رحلة إلى شاطئ "الرايس" الفيروزي
Source: Esraa Rayes
As a group of budding explorers we are always looking for new exciting destinations in the Kingdom, especially coastal cities such as Al-Rayes north of Jeddah. The town's White Head Beach recently became a listed stopping point for the upcoming Red Sea cruises. We searched online to find out how far Al-Rayes was from Jeddah and identify boat rental companies.
Planning
Usually when we do not find enough information about our destination online, we look on social media. We contacted locals in Al-Rayes to obtain the information we needed regarding swimming, camp places, restaurants and water sports before deciding when to set out.
Preparation
Before our trip we prepared all the basic camping essentials, swimsuits, snorkeling equipment and bought a few food supplies. We set off early in the morning so we could spend the day on the beach. After two and a half hours driving, we arrived at the Border Guard station in Al-Rayes to obtain a camping permit as a routine safety measure. When we arrived at White Head Beach, we were amazed by the clear turquoise waters, sandy beach full of large shells, various coral reefs and diverse marine wildlife.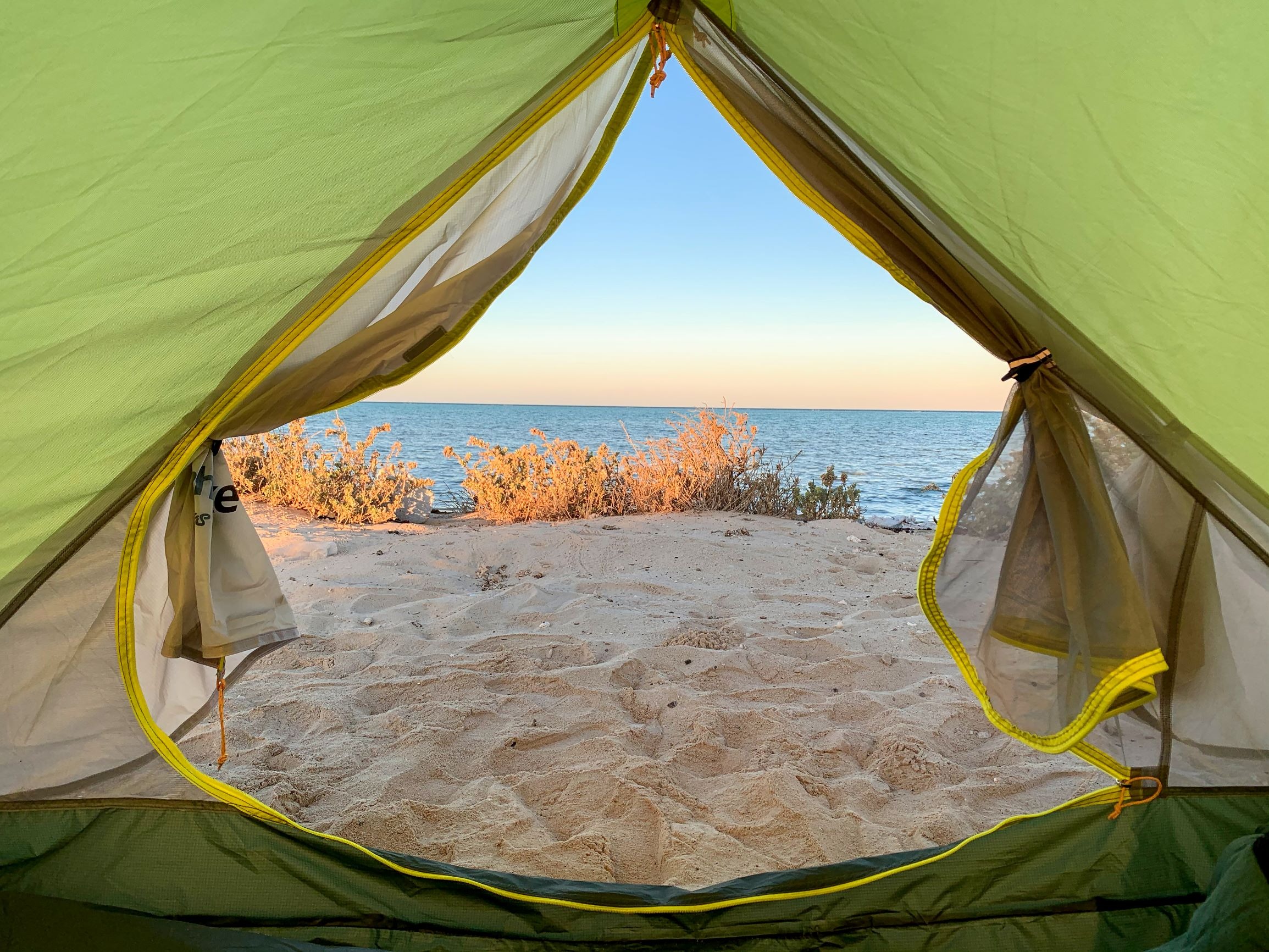 Camping on the beach
When we arrived, we set up tents, umbrellas and chairs as well as our snacks and drinks cooler. Then we started swimming and sunbathing on the breathtaking beach.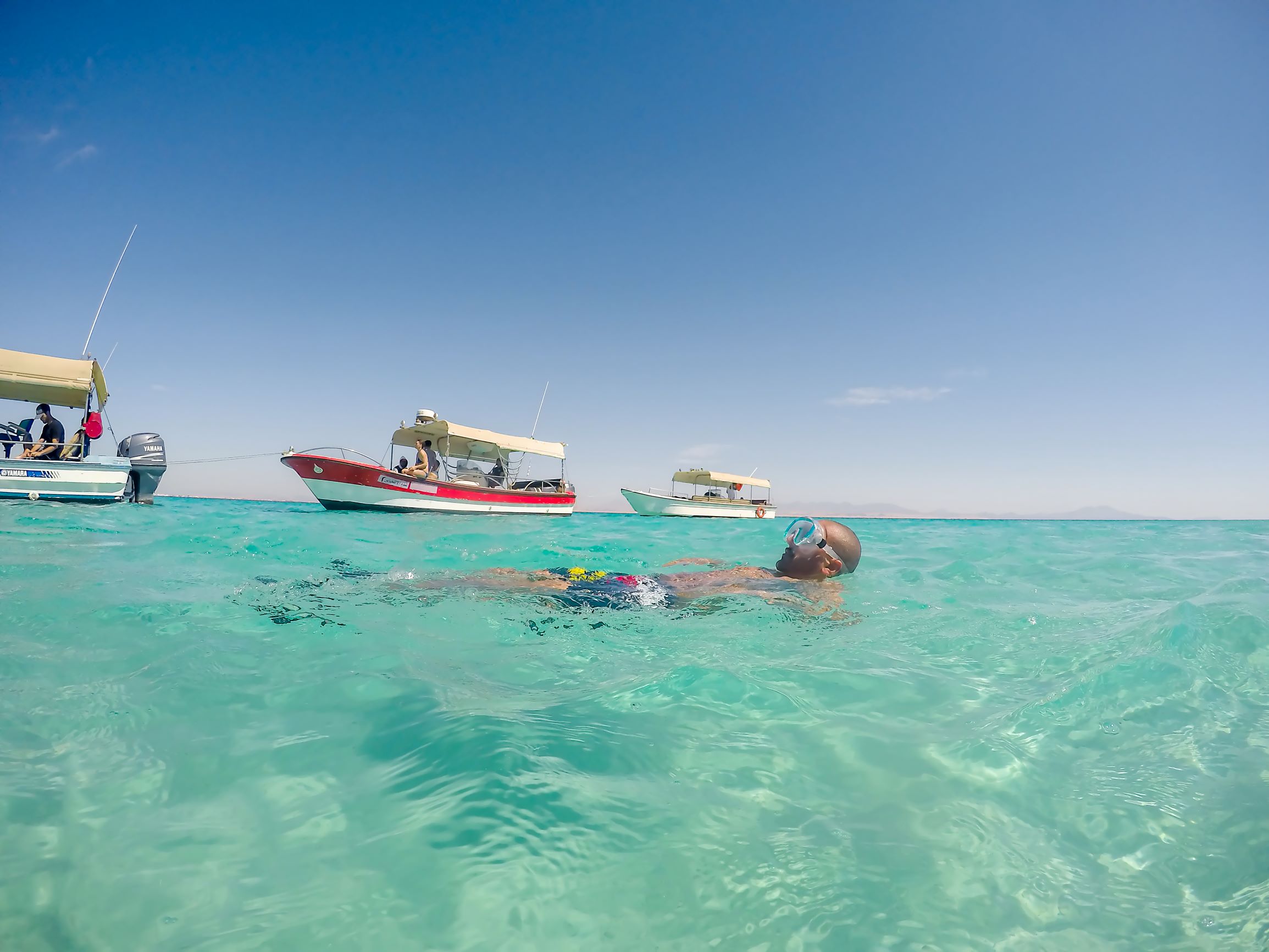 Relaxation with friends
At noon we sat under the umbrella to chat with friends who had joined us on a trip for the first time, after which we played team games and volleyball. Then we started preparing burgers and hot dogs for lunch before eating refreshing fruits as the sun set.
Starlit skies
As night fell, it started to get chilly and so the jackets started coming out. We wrapped up in our blankets, sat around the open fire and ate a delicious dinner - my favorite part of camping trips. We enjoyed the guitar playing of a friend and sang under the starlit sky. We told stories and got more acquainted with each other before going to sleep.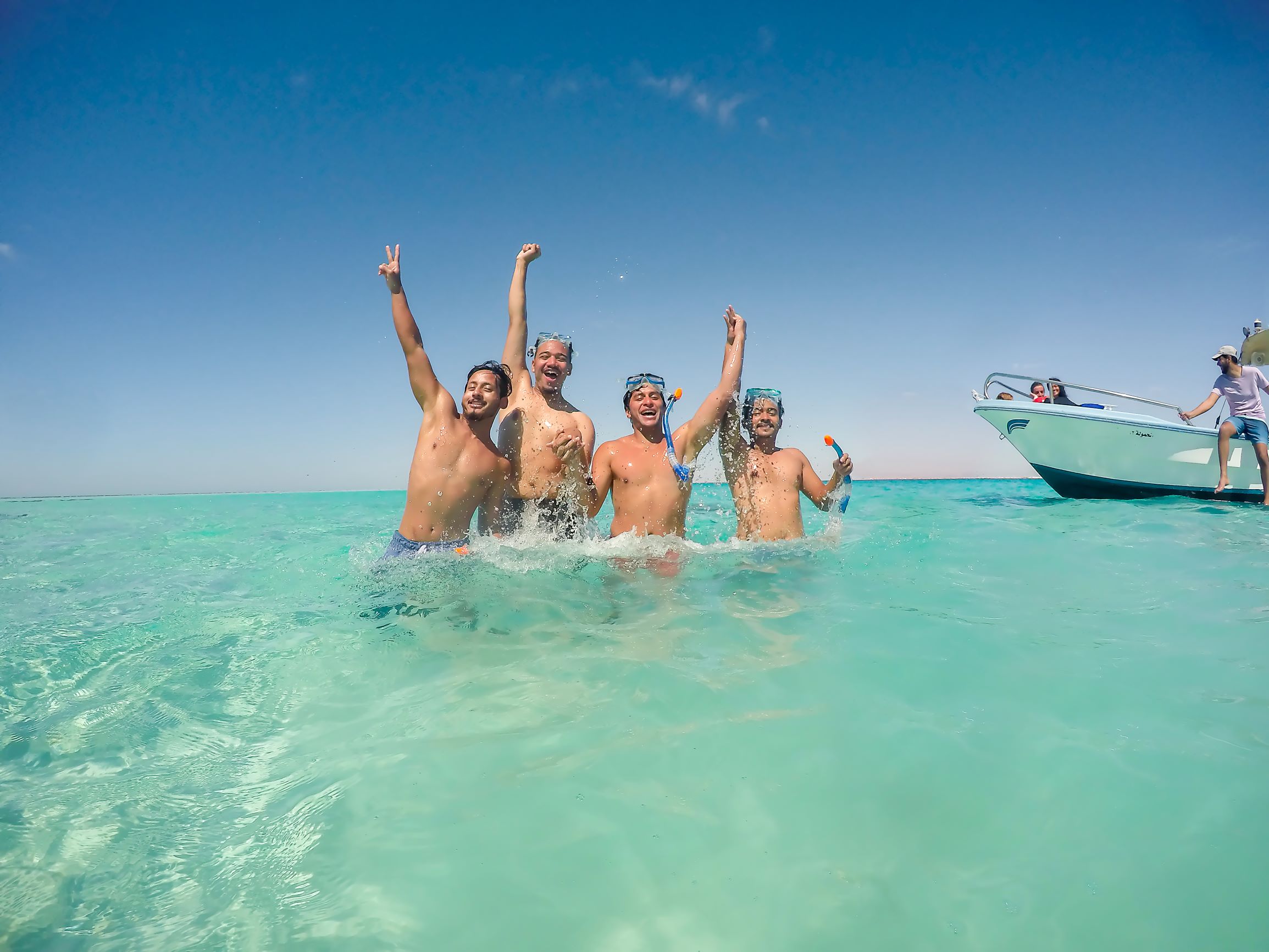 Swimming and boating
We woke up the next day at the crack of dawn, gathered our luggage and cleaned the area before setting off for the marina to book a boat trip. During our cruise, we were amazed by the wonderful islands just off the Al-Rayes coast. Although we were not allowed to visit these islands, we were still able to appreciate their pristine beauty from afar and enjoyed swimming and eating sandwiches on the boat.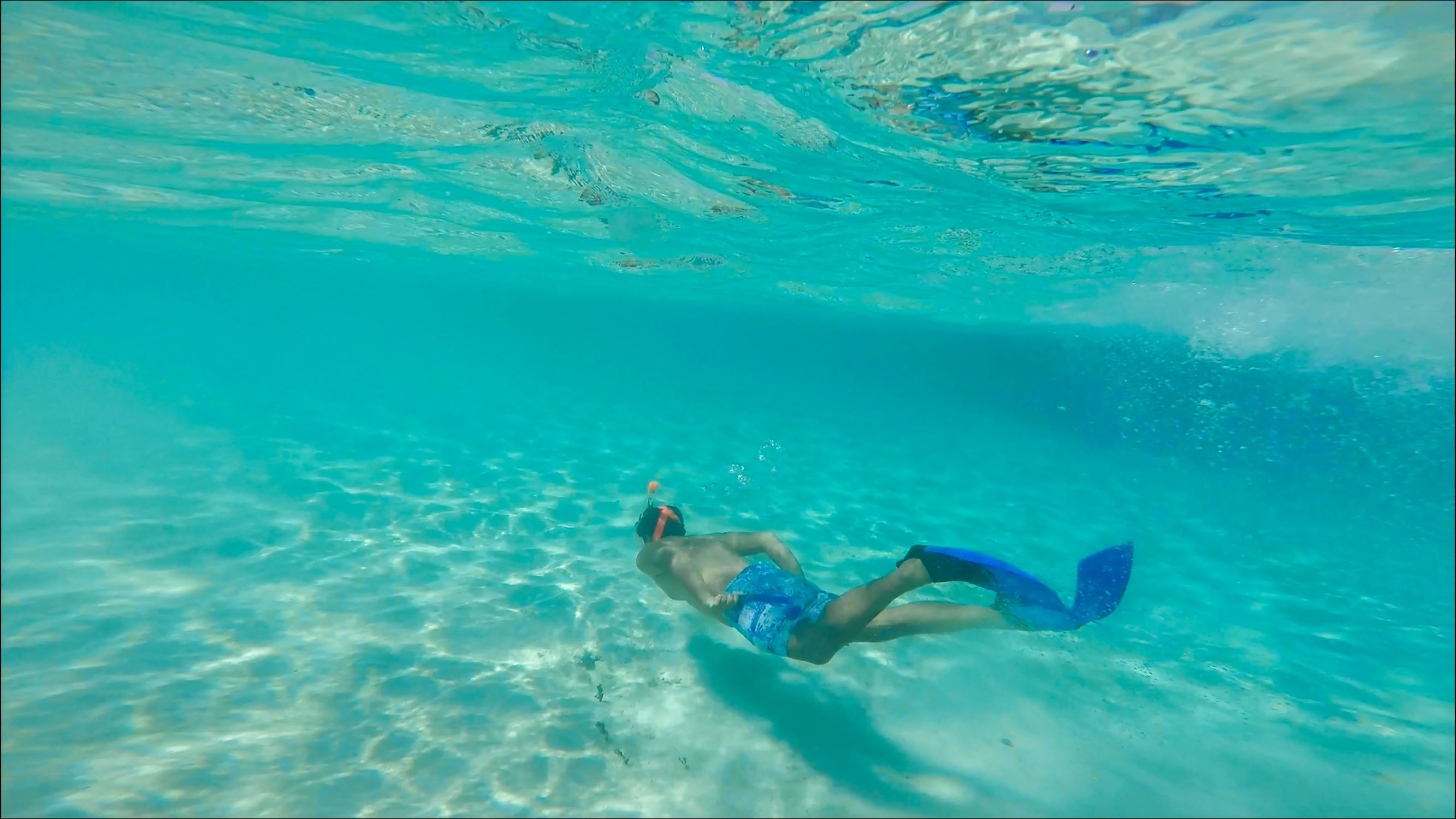 Local hospitality
Before leaving, the boat owner invited us to his resort for lunch. We were glad to accept an invitation to escape the sun. Before leaving, we took a final group photo and returned to Jeddah.
---