Articles
/
How Al-Qunfudhah's old mill withstood the passage of time
How Al-Qunfudhah's old mill withstood the passage of time
طاحونة القنفذة التي تحولت إلى "كازاخانة" تقف شامخة أمام عوامل الطبيعة
Source: Abeer Al-Amoudi
In Makkah Region on the Red Sea coast lies the city of Al-Qunfudhah, which served as one of the important trade and pilgrimage stations since the eighth century AH. It was also called the Qanat and is situated on the land route frequented by trade convoys traveling from Yemen to the Levant. One of its most iconic landmarks is a historical windmill located just by the seashore.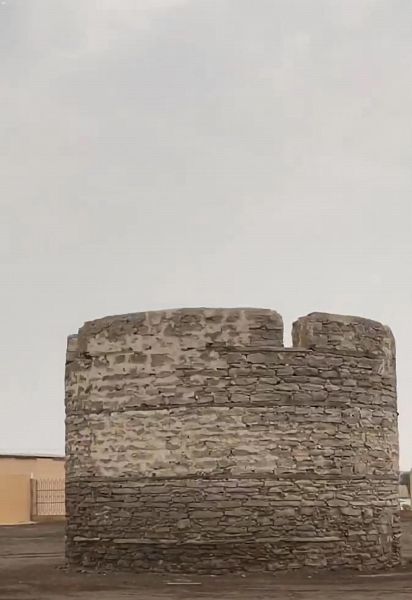 The abandoned mill is located outside the walls of Al-Qunfudhah and dates back to around the 11th or 12th centuries. It was built by the Ottomans and initially used to grind grain. Over time, the mill turned into a warehouse for petroleum products. It was also called Alkaz Khana, or "fuel-collection hub".
Construction
The style of the windmill's construction resembles that of similar buildings found on the coastal cities of the Ottoman Empire. It has a cylindrical shape with a diameter of seven meters and a height of seven meters. The walls of the windmill are around one meter thick and its movement depended on wind driving its sails.
History and heritage
Although the windmill dates back nearly 200 years, it still preserves its unique architectural structure to this day and has withstood the harsh environment throughout the ages because of its durable construction.
It can be visited through tourist trips that are regularly organized for visitors to see important landmarks of Al-Qunfudhah, including the ancient village of Asham, historic forts, Sabaya Island and others.
---