Articles
/
Baha zipline: A thrilling way to view a stunning region
Baha zipline: A thrilling way to view a stunning region
الانزلاق الحر على الحبال المعلقة.. مغامرة شيقة في الباحة
Source: Nadeen Al-Wazani
Very few things are more exciting than soaring across the skies on an epic zipline. Sliding down hundreds of feet above the ground at high speeds will definitely get the adrenaline pumping through your veins. For those looking for such exhilarating experiences, do pay a visit to the zipline at Raghadan Forest Park's Al-Taraf Village in the city of Al-Baha that attracts many visitors. This challenging and entertaining ride offers enchanting views of Raghadan forest as you zoom down the line.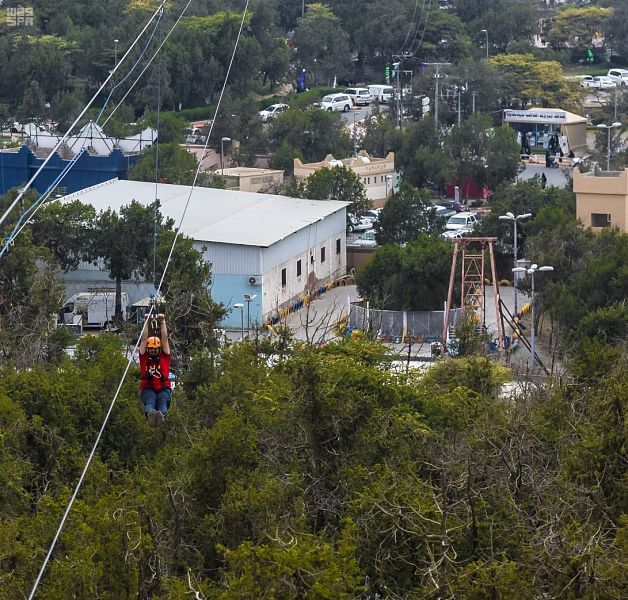 Details
The zipline has been designed in line with the highest international safety standards. The first zipline consists of a pulley suspended on a 957-meter-long stainless steel cable mounted on a 12 percent slope, allowing riders to reach speeds of up to 45 kilometers per hour. The second zip line is 249 meters long with a 7 percent slope, offering speeds of up to 40 km/h. Riders are briefed by trainers before donning special clothes and enjoying the thrilling ride. The zipline was installed by a national company in cooperation with the regional municipality and another European company.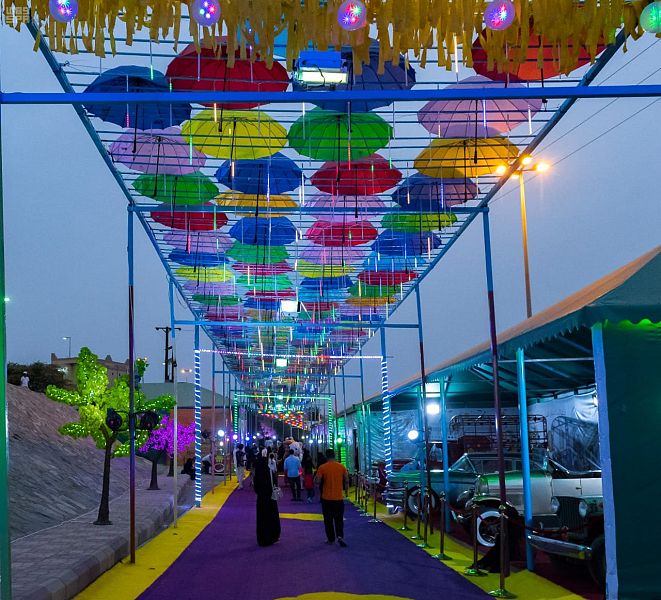 Al-Taraf Village
Located in Raghadan Park that is known for its breathtaking nature and picturesque beauty, Al-Taraf village for heritage, culture, and entertainment is one of the most distinctive and unique tourist sites in the region. It features many attractions including art events, a theater that can accommodate 1,500 people, different cultural activities, exhibitions, zoo, children's playground, women's driving center, cafes, and restaurants to satisfy all tastes and ages.
---