Articles
/
Brazil vs. Argentina a must-see for football fans
Brazil vs. Argentina a must-see for football fans
مشاهدة ميسي في الرياض تبدأ من 200 ريال
Source: Bandar Falaqi
King Saud University in Riyadh is set to host a highly-anticipated football match between South American giants Argentina and Brazil. The match could feature Argentine icon Lionel Messi, who will be available to play after serving a three-match suspension; he had accused South American football's governing body of corruption following his sending off in this year's Copa America semi-final against Brazil. Brazilian talisman Neymar should also be available after recovering from a long-term injury; he will be joined by many other football superstars for the match, held during Riyadh Season.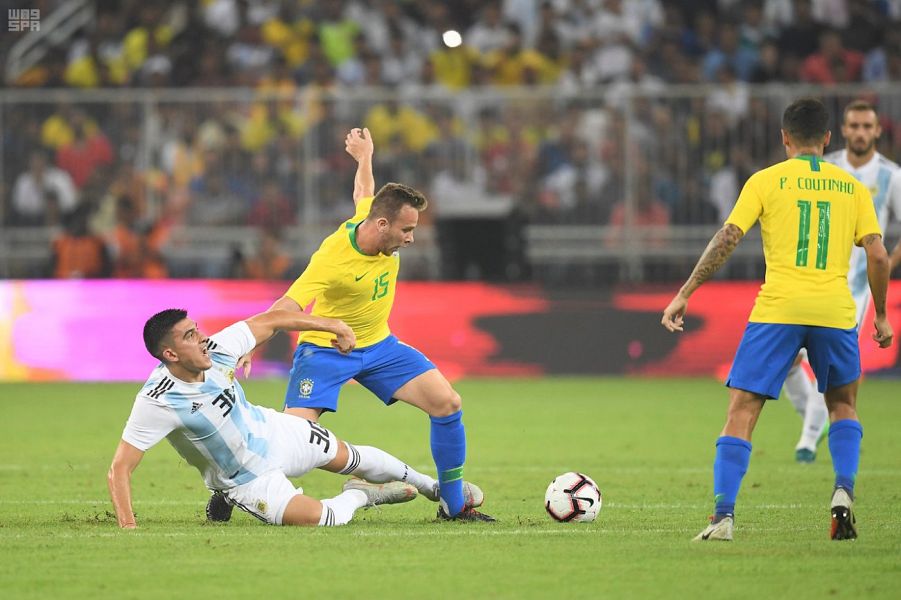 The General Entertainment Authority in Saudi Arabia announced the launch of tickets for the game, dubbed the "Super Classico" because of the fierce rivalry between two successful international teams. The match will be held on November 15, with ticket prices starting from SR200-SR3,000.
The game is expected to attract not only local and Gulf fans but also those coming from abroad internationally. The launch of a tourist e-visa that can be issued within 24 hours – one of the most important foundations of the Saudi Vision 2030 – has made it easier for foreign fans to attend.
Saudi Arabia has opened its doors to foreigners for the first time to apply online for visas to enter the Kingdom and participate in conferences or attend special events held inside the country.
---