Articles
/
"Color Run" This Time in Riyadh
"Color Run" This Time in Riyadh
الآلاف تشارك في سباق ألوان الرياض
Source: Fatima Al-Saleh
Thousands of participants have joined Colors Run which was organized in the Saudi capital as part of Riyadh Season supervised by the General Entertainment Authority. The 5 km run took place on Oct. 26 at Riyadh Boulevard and managed to attract about 15,000 participants of both genders. The event was organized for the first time in Saudi Arabia last March in Khubar while Jeddah will host the even on Nov. 2.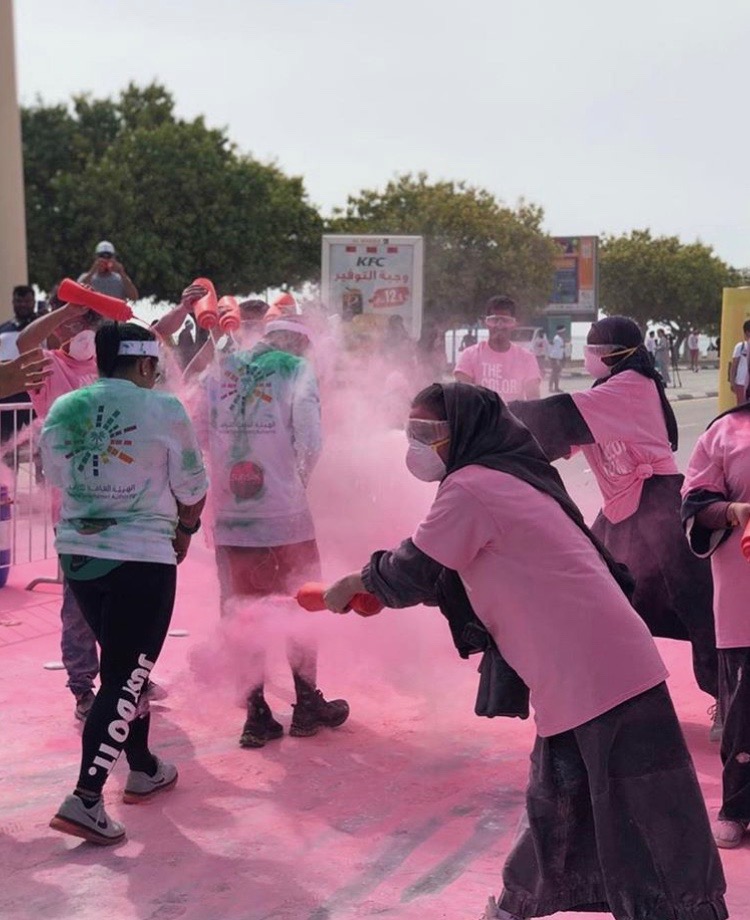 The "Happiest 5k on the Planet" has been organized in 40 countries to spread joy and happiness. Some 7 million runners have participated in the event and got covered with beautiful colors. The GEA is promoting the event as part of its continuous efforts to contribute to Saudi Vision 2030 goals and Quality of Life Program 2020.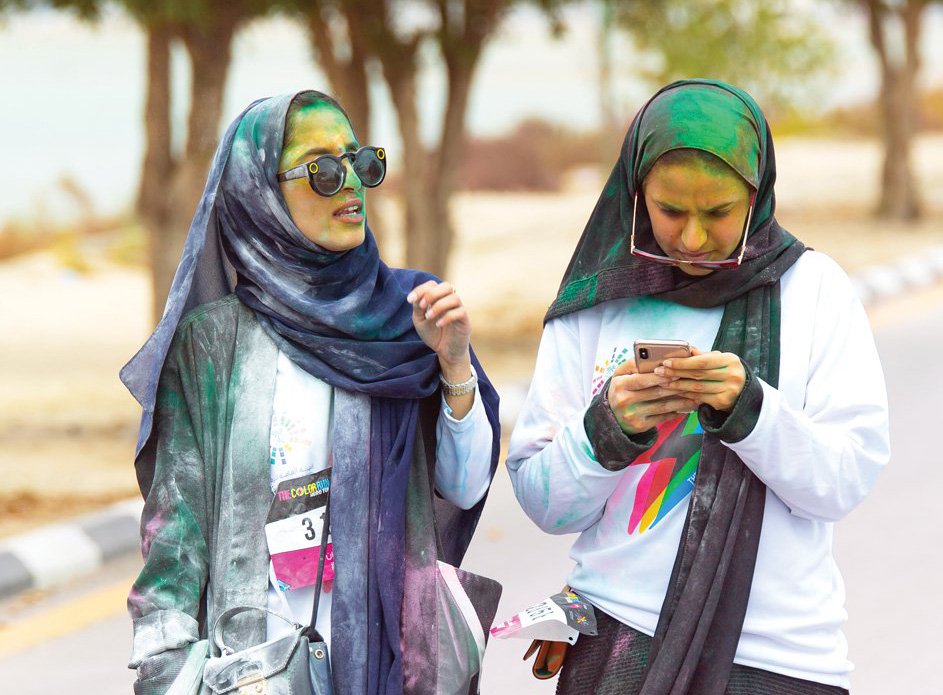 The non-competitive race has no official times and there are no specific requirements to join. The colors are expected to douse participants cloths who will at the end of the run get some medals and will be able to join photo shoots to document this distinguished memory. The event is a perfect opportunity to celebrate health, happiness and independence.
---