Articles
/
Crafting the iconic incense burner
Crafting the iconic incense burner
المباخر التقليدية في السعودية تنشر الروائح الزكية رغم الحداثة
Source: Nadeen Al-Wazani
Incense burners are considered a symbol of generosity and hospitality and are a fixture in nearly every Saudi home. They are also used extensively at gatherings and special occasions such as holidays, Ramadan and weddings. Incense burners are employed to spread joy and a pleasant aroma as well as perfume clothes, body, furniture and home. The importance of the incense burner, known locally as "Mabkhara" has led to the design of important roundabouts in different Saudi regions like Hail, Riyadh and Al-Jouf.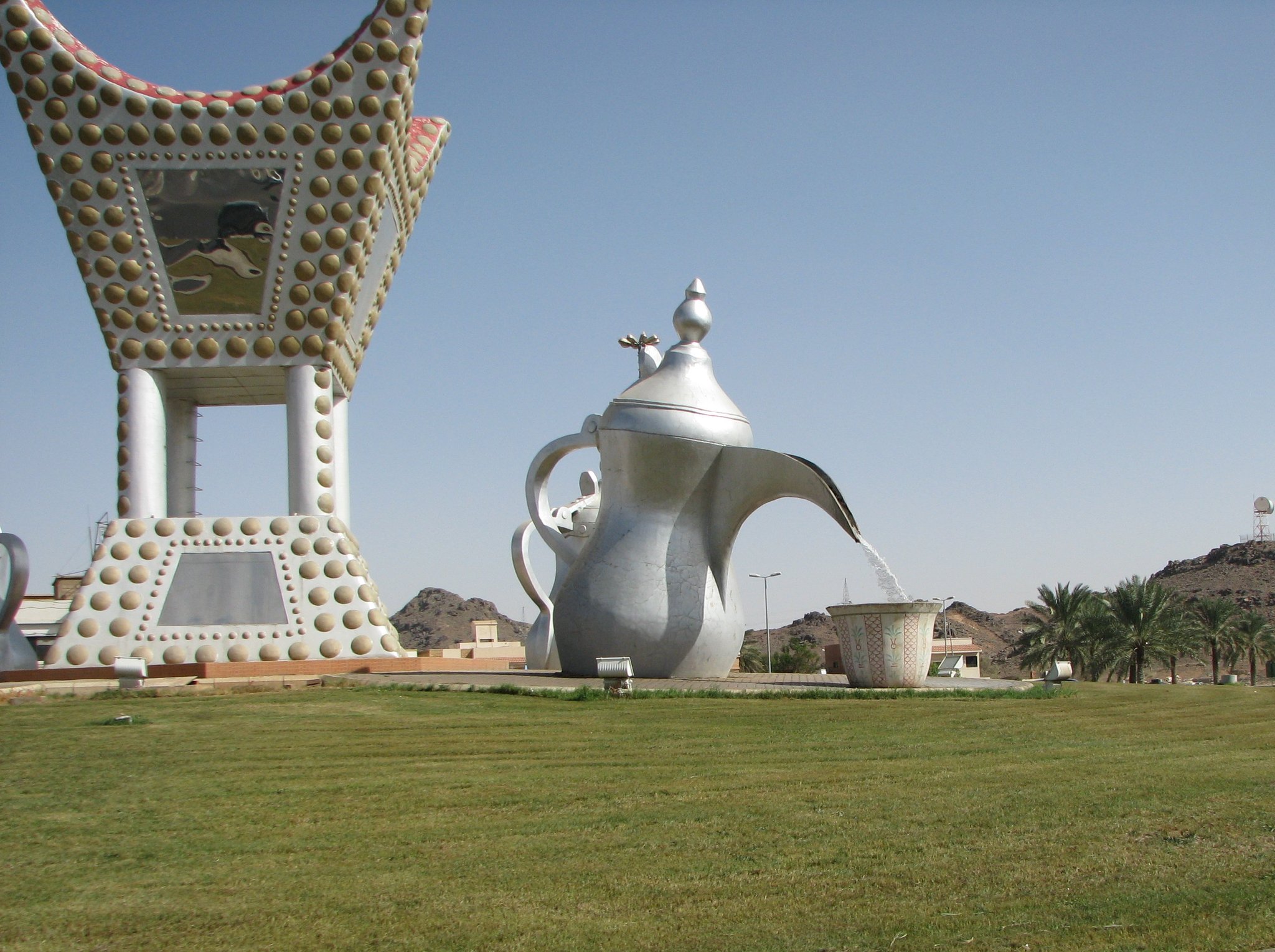 Burning incense and oud while consuming dates and Arabic coffee have always been an integral Saudi tradition. Some families in Hail, north of the Kingdom, have practiced the ancient craft of manufacturing burners for more than 140 years.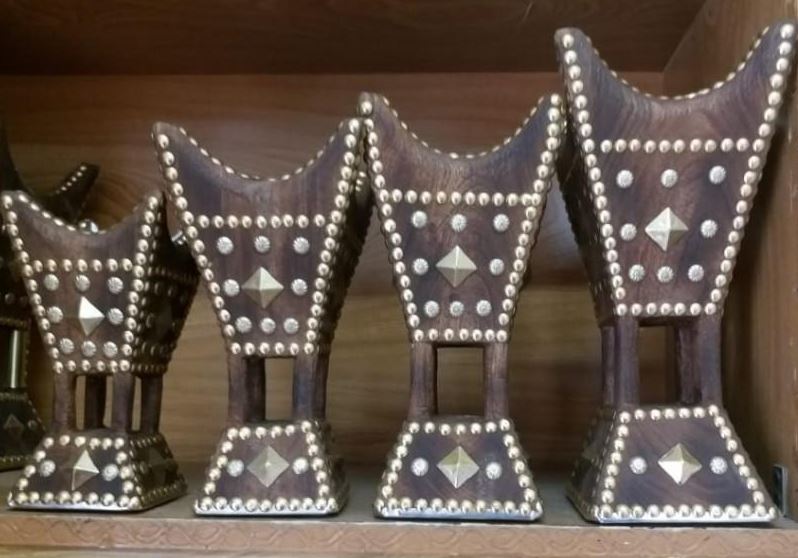 Manufacture
Wooden incense burners are made from the tamarisk tree that grows in the deserts of Hail. As soon as the branches of the tree dry up, craftsmen turn them into incense burners in carpentry workshops by trimming and carving. Then they mold them into various shapes with high precision and skill.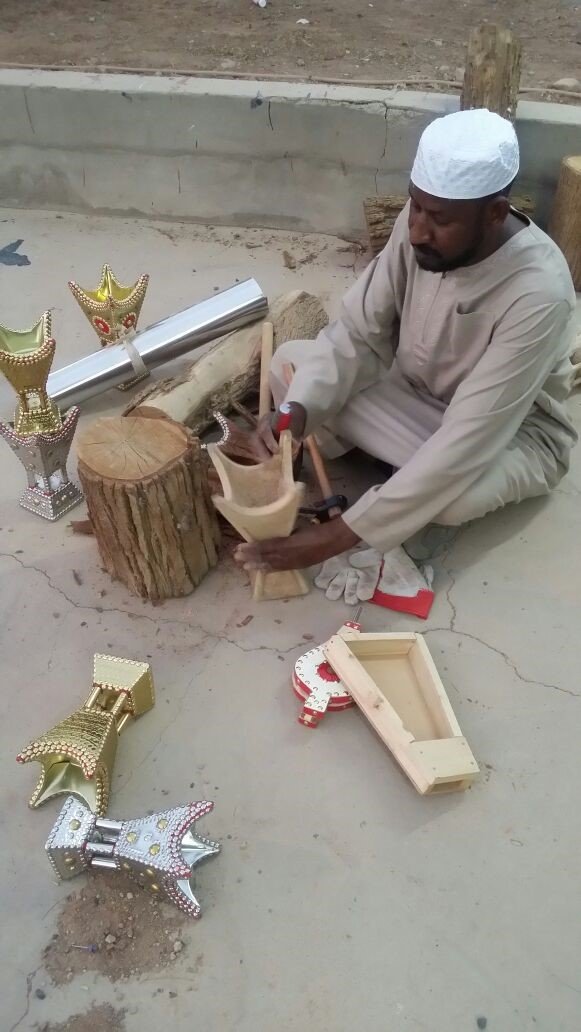 Each manufacturer has his own method and design that distinguishes him from other craftsmen. Some of them decorate burners with copper nails and small mirrors from all sides, depending on the customer's request. The process of decorating a single burner takes between two to five hours, while prices range between SR50 to SR2,000 according to the quality and size.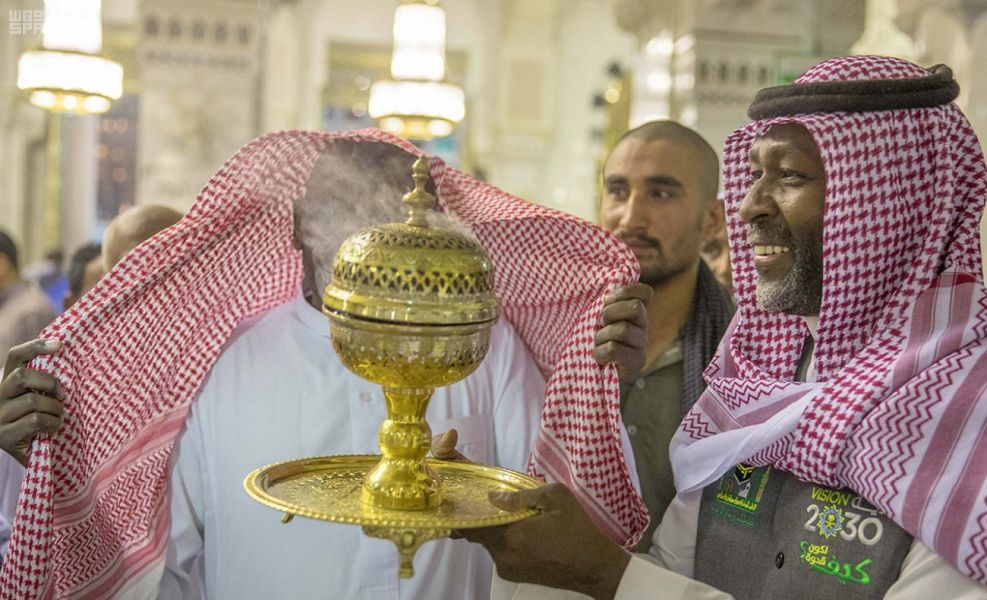 Bakhour in the two holy mosques
A number of classic incense burners are used in the two holy mosques to perfume the religious sites on a daily basis and to provide an atmosphere of serenity to worshipers attending the mosques. These traditional and handmade incense burners (Mabkhara) are plated in pure silver and engraved with a classic motif with an attached try on the bottom to collect the ash.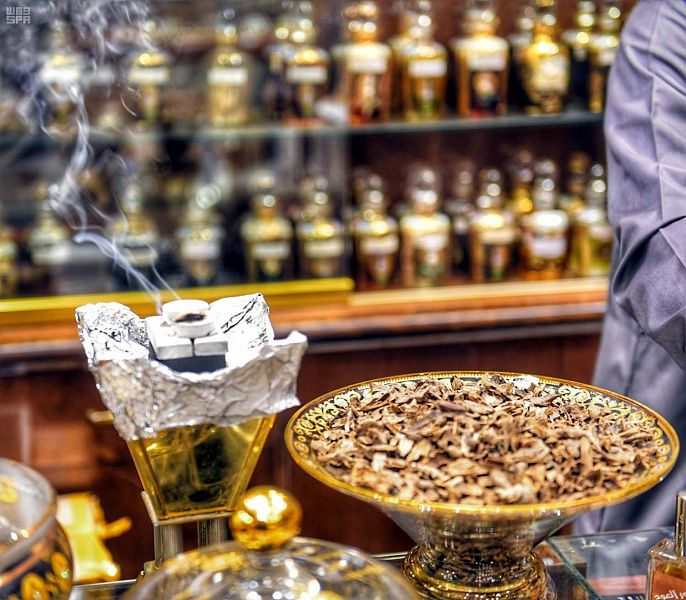 Developing industry
Consumers are keen to buy the finest types of incense burners; the market is now dominated by products manufactured outside the Kingdom. Some incense burners are made from pure crystal, plated with gold or silver, adorned with colored porcelain stones, made from pottery or decorated with acrylic colors and modern accessories. Later, the manufacture of incense burners evolved so that they ran on electricity or batteries. Other so-called "smart burners" can be lit without the need to ignite coal in them.
However, the quality of traditional wood incense burners lined with copper or tin exceeds that of any other modern incense burners. Despite the development of this industry, handcrafted incense burners made in Hail still holds a special place for Saudis today.
---