Articles
/
Dakar Rally a step towards Vision 2030
Dakar Rally a step towards Vision 2030
رالي داكار خطوة من خطوات 2030 (انفوجرافيك)
Source: Wafy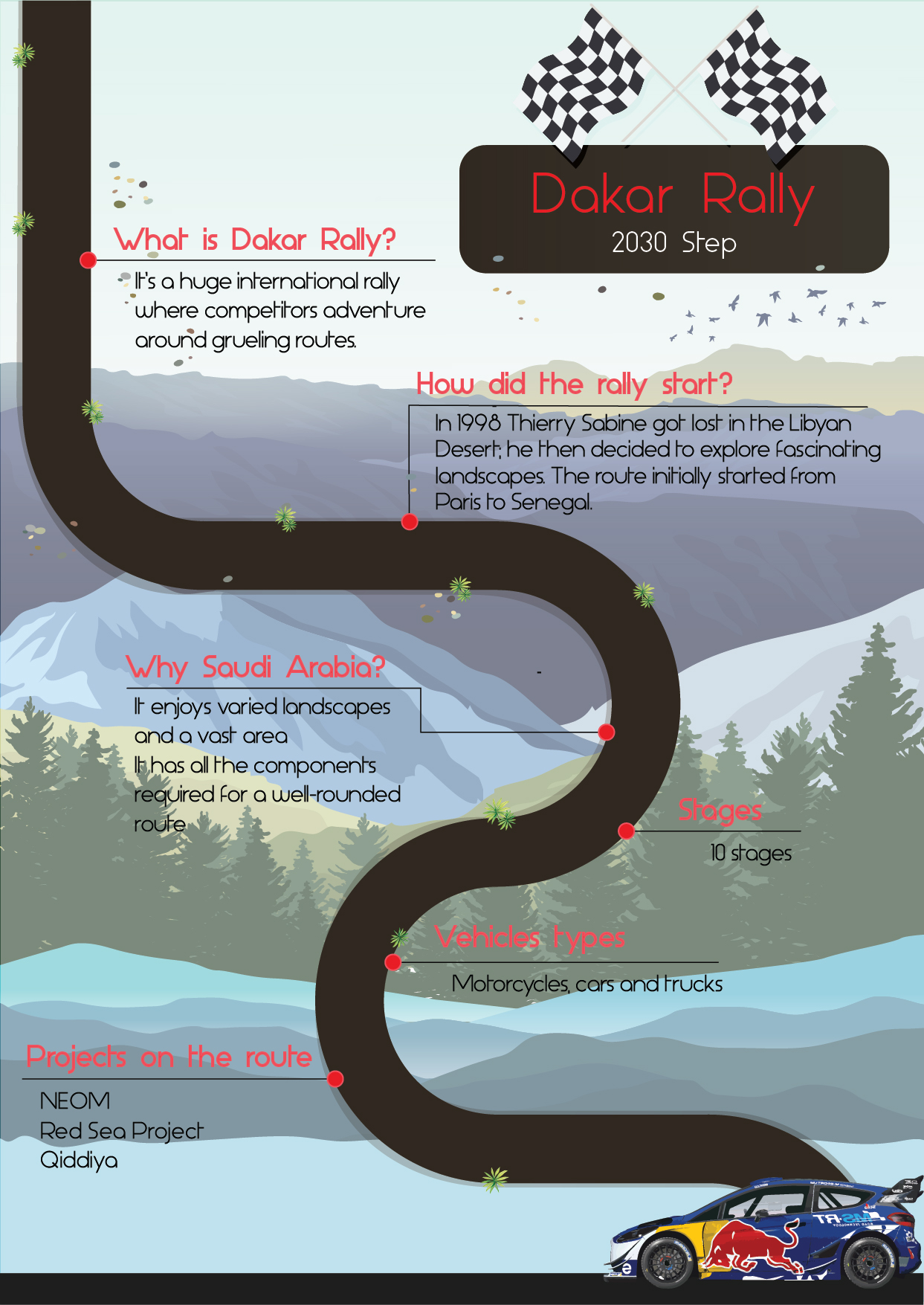 Among Saudi Vision 2030 goals is to host international championships. This time it's Dakar Rally!
What is Dakar Rally?
It's a huge international rally where competitors adventure around grueling routes.
How did the rally start?
In 1998 Thierry Sabine got lost in the Libyan Desert; he then decided to explore fascinating landscapes. The route initially started from Paris to Dakar and remained in Africa for 10 years.
2008 was not a good year for Dakar Rally lovers; the rally had to stop and was back and running in 2009.
In 2009 the Rally has moved to South American for its second edition and remained there for 10 years.
On the 25th of April 2019 GSA announced hosting the rally in Saudi Arabia for the coming 10 years starting from 2020.
Why Saudi Arabia?
It enjoys varied landscapes and a vast area
It has all the components required for a well-rounded route
The three cities on the route will make the decisive phases of the rally
Jeddah symbolizes the country's deep historical roots
Riyadh evokes the power of a kingdom resolutely turned towards the future, as exemplified by the Qiddiya project
Vehicles types
Motorcycles, cars and trucks
Stages
10 stages
Projects on the route
NEOM
Red Sea Project
Qiddiya
---