Articles
/
Dams: The Kingdom's majestic water barriers
Dams: The Kingdom's majestic water barriers
السدود في المملكة معالم عملاقة شاهدة على فن العمارة
Source: Abeer Al-Amoudi
Saudi Arabia has a diversity of water sources and to control them more than 500 dams were built in the country. They serve various functions such as replenishing groundwater, providing a drinking water supply for surrounding areas through water treatment plants built nearby, water irrigation for agricultural purposes and to protect cities and villages from flooding. Wafy has listed the some of the most important dams in the Kingdom below.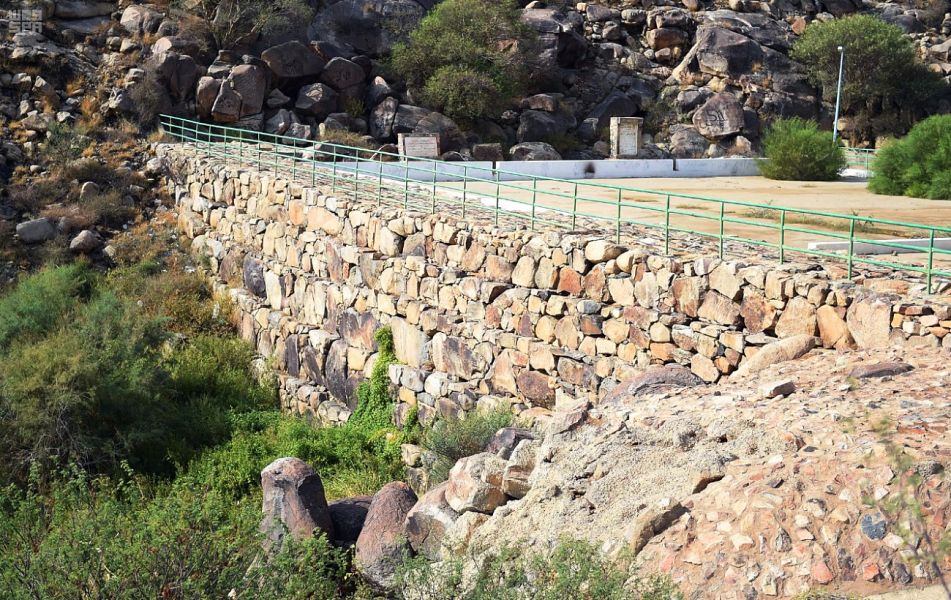 The Muawiyah bin Abi Sufyan Dam is built from granite and has dimensions of length 58 meters, height 10.25 meters and width 4.1 meters. It is one of the most famous and oldest Islamic constructions located 12 kilometers southeast of Taif in the valley of Sisid.
The dam was built during the reign of the Umayyad Caliph Muawiyah bin Abi Sufyan in the year 58 AH. A text inscribed on a large rock at the bottom of the mountain indicates that the Muslim caliphs of old were interested in building dams to preserve rainwater for irrigation and drinking water purposes.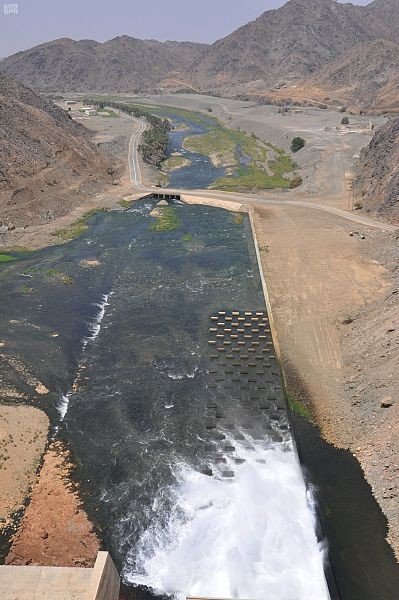 This dam is considered the tallest dam in the kingdom. Located northeast of Baysh in Jazan region. it is located 133 km to the northeast of the city of Jizan, its height is 106 meters, its length is 340 meters and the storage capacity is 193.64 million cubic meters.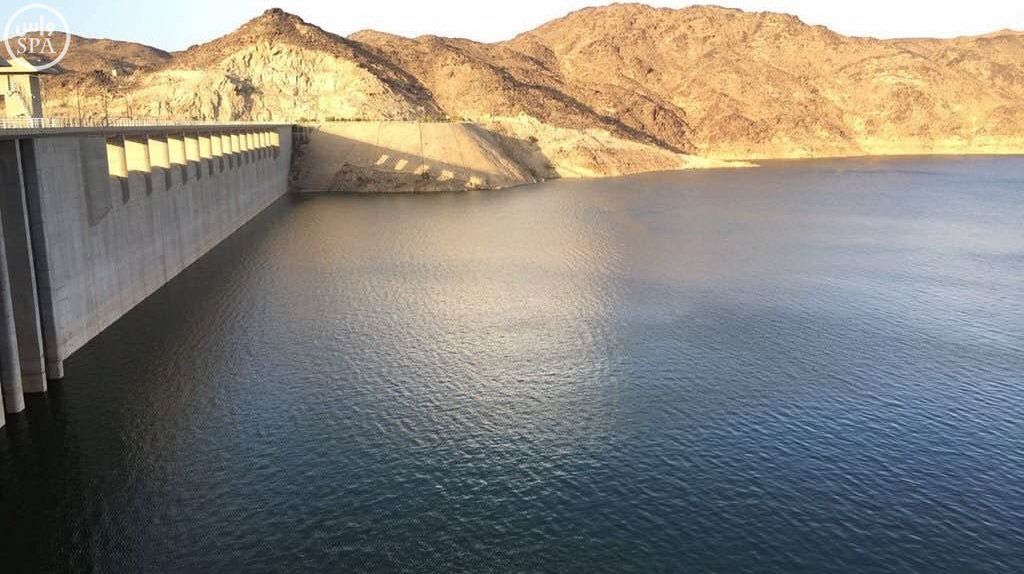 Previously known as the Bisha Valley Dam, this dam is located in Asir region.The dam also provides flood control, irrigation and a municipal water supply for the surrounding cities and villages of Bisha. The dam has a deep huge lake in the valley with green areas on its banks, making it a picturesque tourist destination.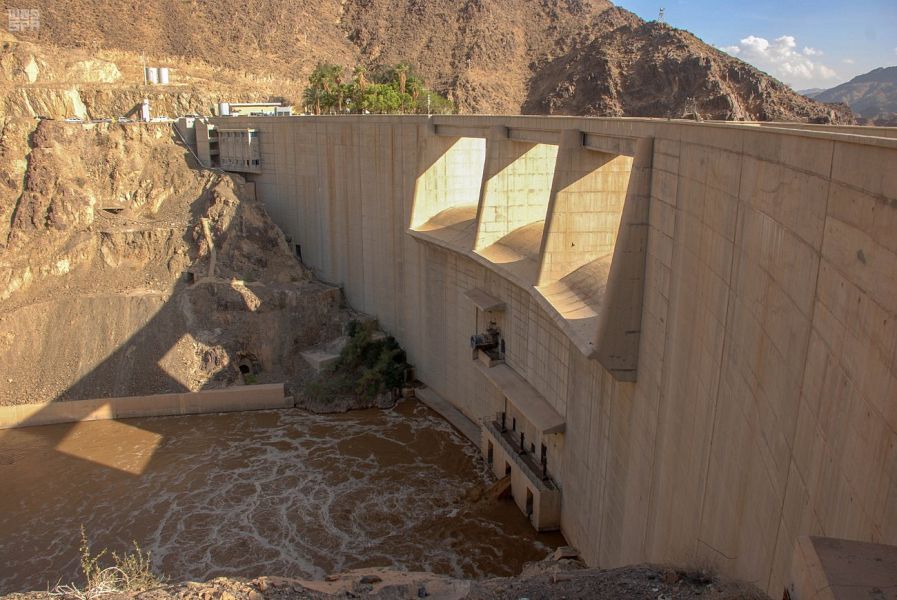 Najran Valley Dam (click here)
This dam is located northwest of Najran and was built in 1981. It is one of the largest in the Kingdom in terms of size and storage capacity. This arch concrete dam has lanterns illuminating its tunnels, transforming the site into a cultural landmark and a hiking place for picnickers and visitors of Najran.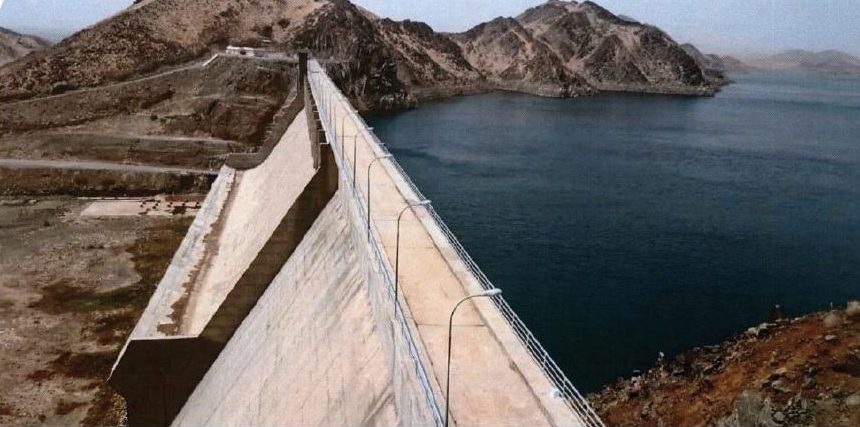 Established at Al-Qunfudah in the Makkah province in 2003, this concrete dam has a water purification plant servicing Makkah, Al-Qunfudah, Al-Laith and Mahayil Asir. Its reservoir is considered one of the largest in the Kingdom in terms of storage capacity. The dam's purpose is to protect the region from the dangers of floods that threaten villages, towns and agricultural areas along this valley.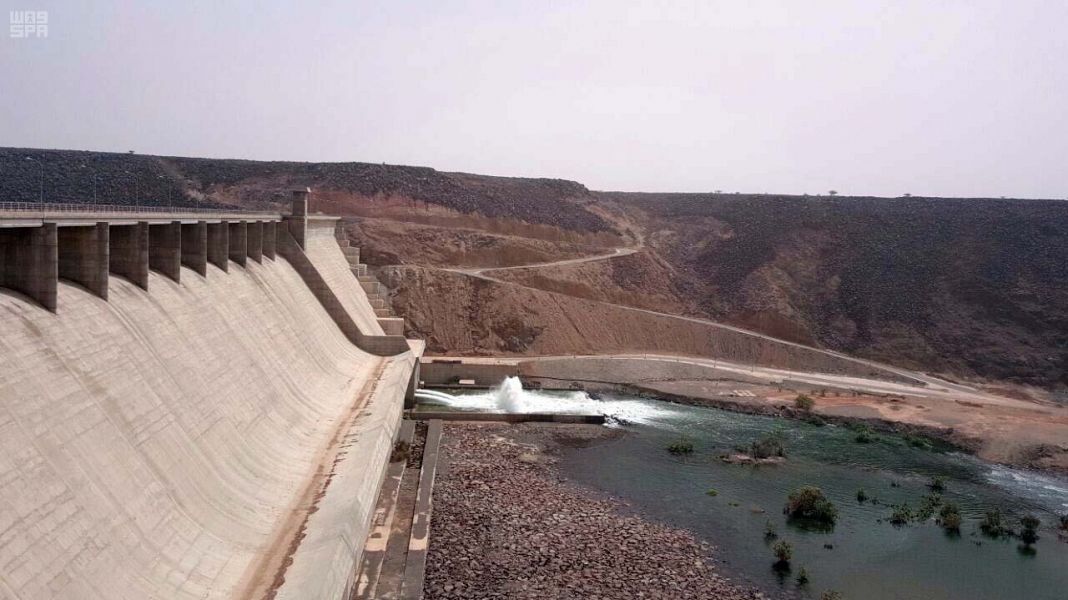 Rabigh Valley Dam (Click here)
This dam was built on the Rabigh Valley east of the eponymous city in Makkah province. The concrete dam, with a length of 380 meters and an altitude of 80.5 meters, was constructed in 2003. This makes it the third largest in the Kingdom after those in Wadi Bisha and Wadi Hali. The purpose of this gravity dam is to control floods, provide a municipal water supply and facilitate groundwater recharge.
---