Articles
/
Diriyah Gate is a global cultural icon
Diriyah Gate is a global cultural icon
بوابة الدرعية أيقونة ثقافية عالمية
Source: Fatima Al-Saleh
"Diriyah Gate" tells the story of a nation, inspires generations to come, and achieve the aspirations of the wise leadership. It is approaching the official launch which transforms it into an international tourist destination focusing on culture and heritage. It includes a variety of museums and galleries, a number of cultural and educational experiences, a Formula-E race track, 15,000-seat space, and more than 20 world-leading luxury brands including Amaan Resorts, which will offer stunning views of historic areas.
On November 19th, Diriyah Gate will become the seven-square-kilometer mega project, one of the most important cultural and social destinations in the Kingdom of Saudi Arabia.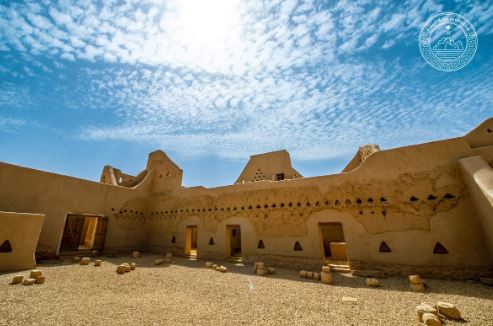 As the Kingdom welcomes its visitors from all over the world, Diriyah Gate project emphasizes the importance of Diriyah as a global cultural icon and one of the greatest gathering places in the world, which aims to attract Saudis and tourists from around the world who are looking for authentic and cultural experiences that celebrate the Kingdom's rich history and cultural heritage. All of these features will make the Diriyah Gate a vibrant place all year-round.
---