Articles
/
Diriyah the newest contemporary art destination
Diriyah the newest contemporary art destination
الفنون المعاصرة تنطلق بالمنطقة الصناعية في الدرعية
Source: Fatima Al-Saleh
The industrial section of Riyadh's Diriyah area continues to develop its reputation as a premier cultural hotspot with the launch of the "From the Inside" art exhibition, held by the Ministry of Culture. Twenty-five artists from Saudi Arabia and the Gulf states participated in the exhibition to raise awareness of the contemporary art scene and highlight the relationship between human behavior and architectural development in the Kingdom over the years.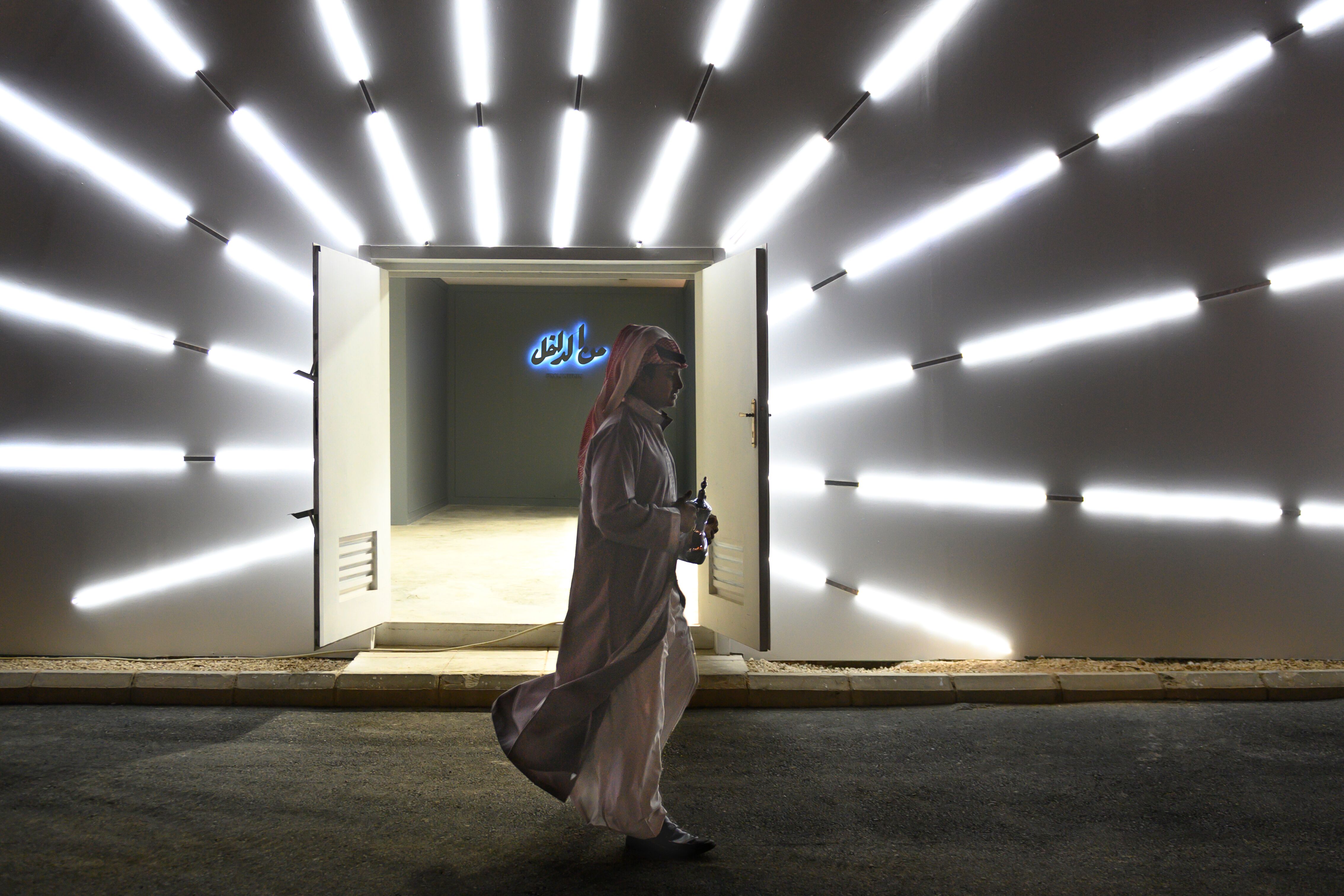 Trending towards contemporary art
One of the exhibition's artists, Zaman Jasim, explained that the orientation of visual art has moved towards contemporary creations, since "a balance between fine art and contemporary modern art is required". During his participation in the exhibition, he also discussed the development from traditional mud-brick architecture to modern methods.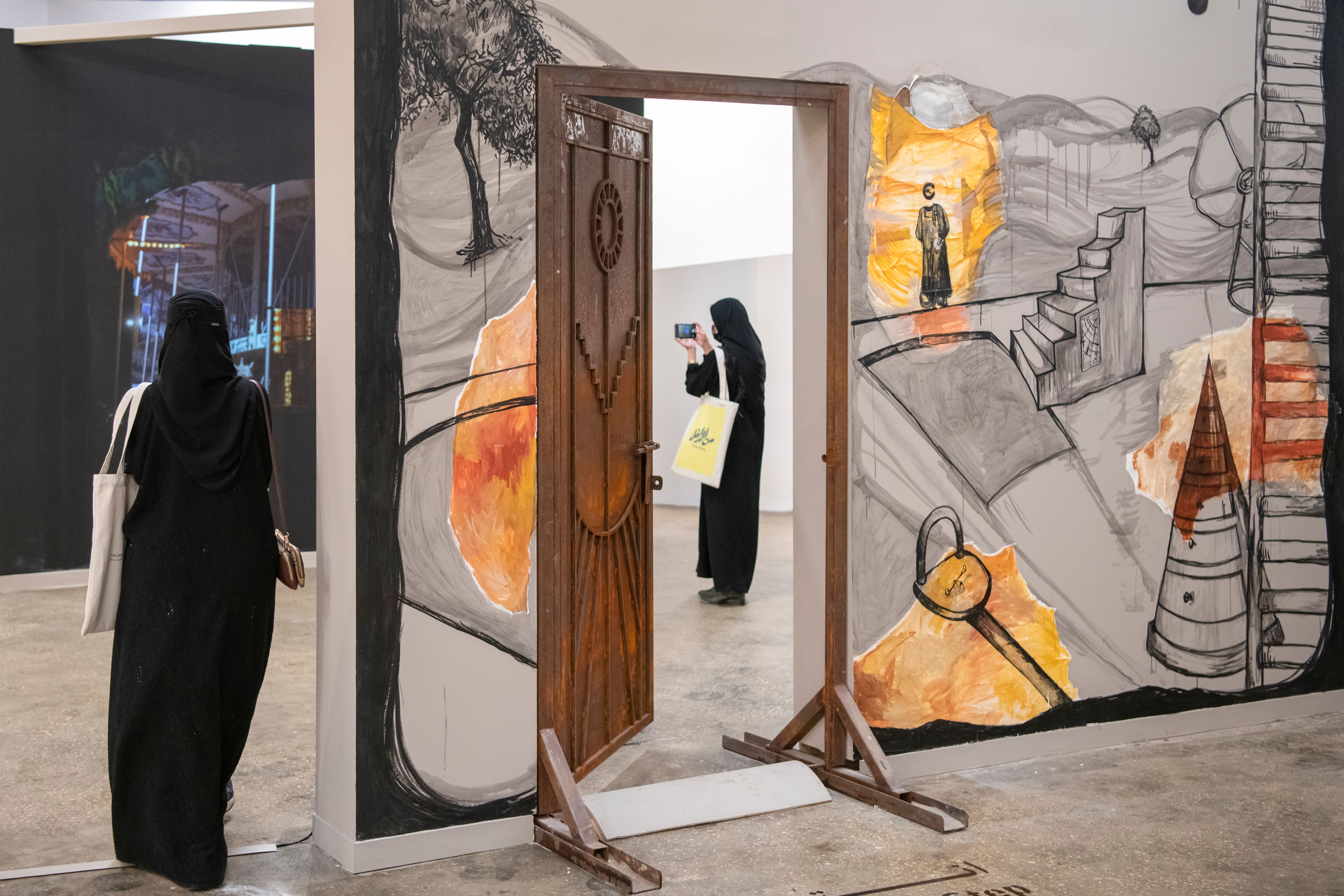 Made from clay
Artist Khaled bin Afif will invite the audience to view his artwork, "My Grandfather". Visitors can travel back in time and relive the lives of those in their grandparents' generation who used clay to make everything. Afif also said: "Conceptual art is an exciting art, so it is important for me that you have your own conceptions of my artwork, even if you disagree with me."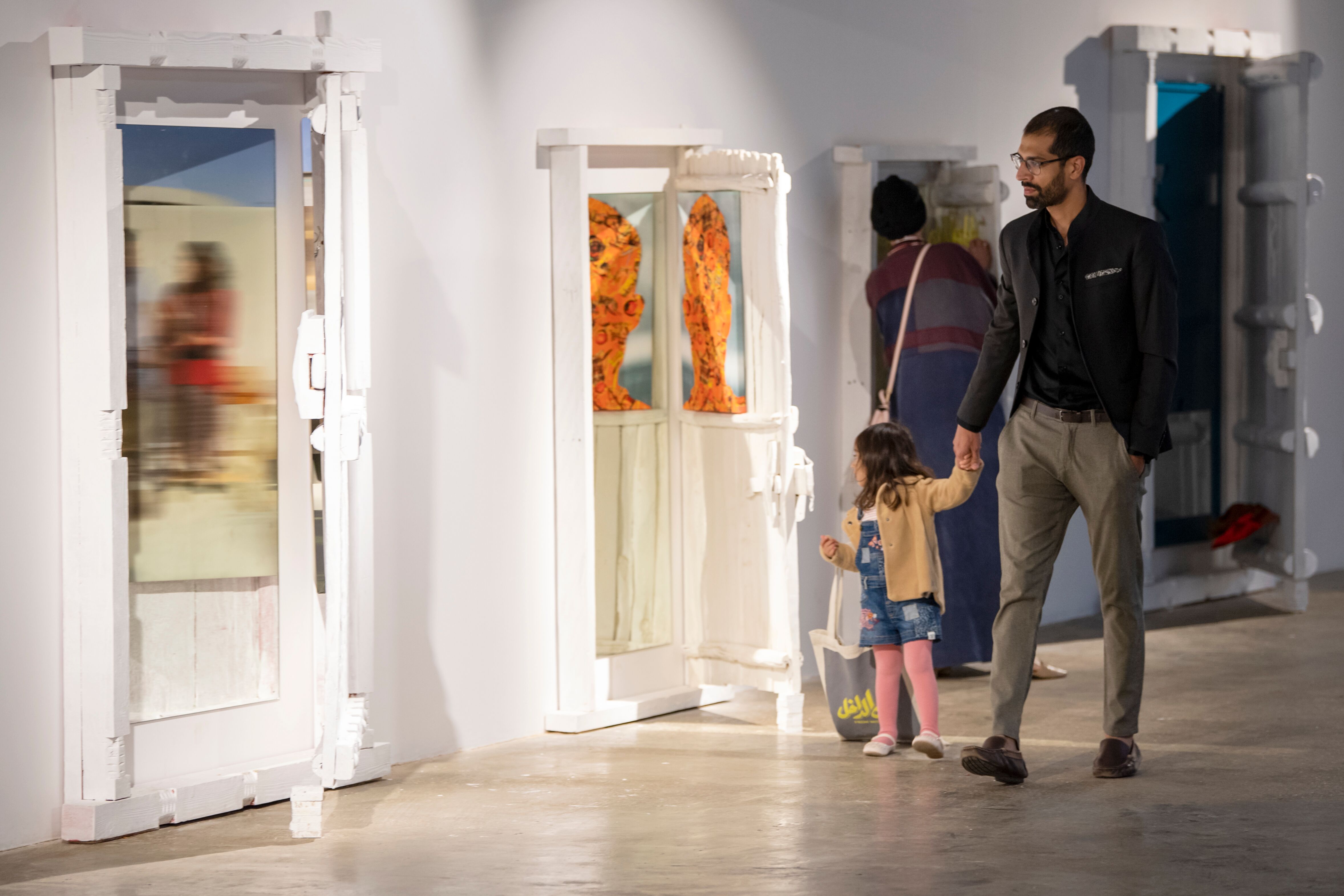 Urging human communication
Muhannad Chano, who studied architecture at King Fahd University of Petroleum and Minerals, discusses through his work the connection between people and their different experiences in life, with the end goal of promoting human communication. Chano explained that the audience will be surprised when they see his conceptual artwork – presented for the first time at the exhibition. He added that it is up to the viewer to interpret his creation, regardless of his vision.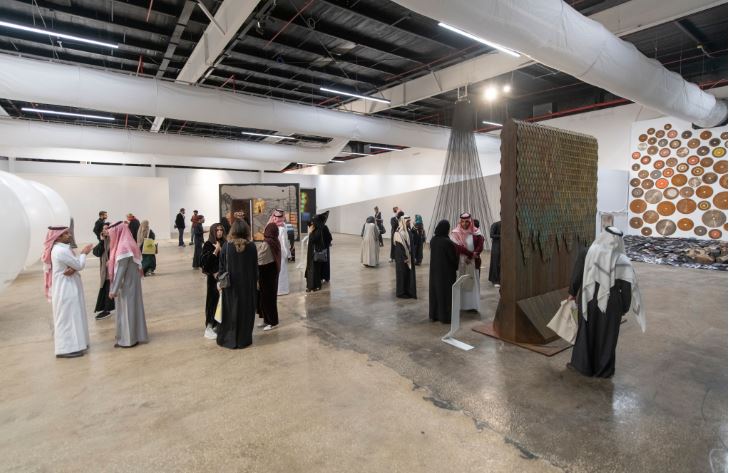 Rustic art
Saudi artist Maysa Sheldan is participating with an artistic sculpture consisting of a four-year-old rustic wall that has a certain color due to pieces of polished iron to narrate the story of old and new generations and embody the natural harmony between past and present.
Discussing the importance of her profession as an educational consultant, Shaldan said: "My background is an important factor in shaping my artwork and transforming my vocal messages into abstract visual messages."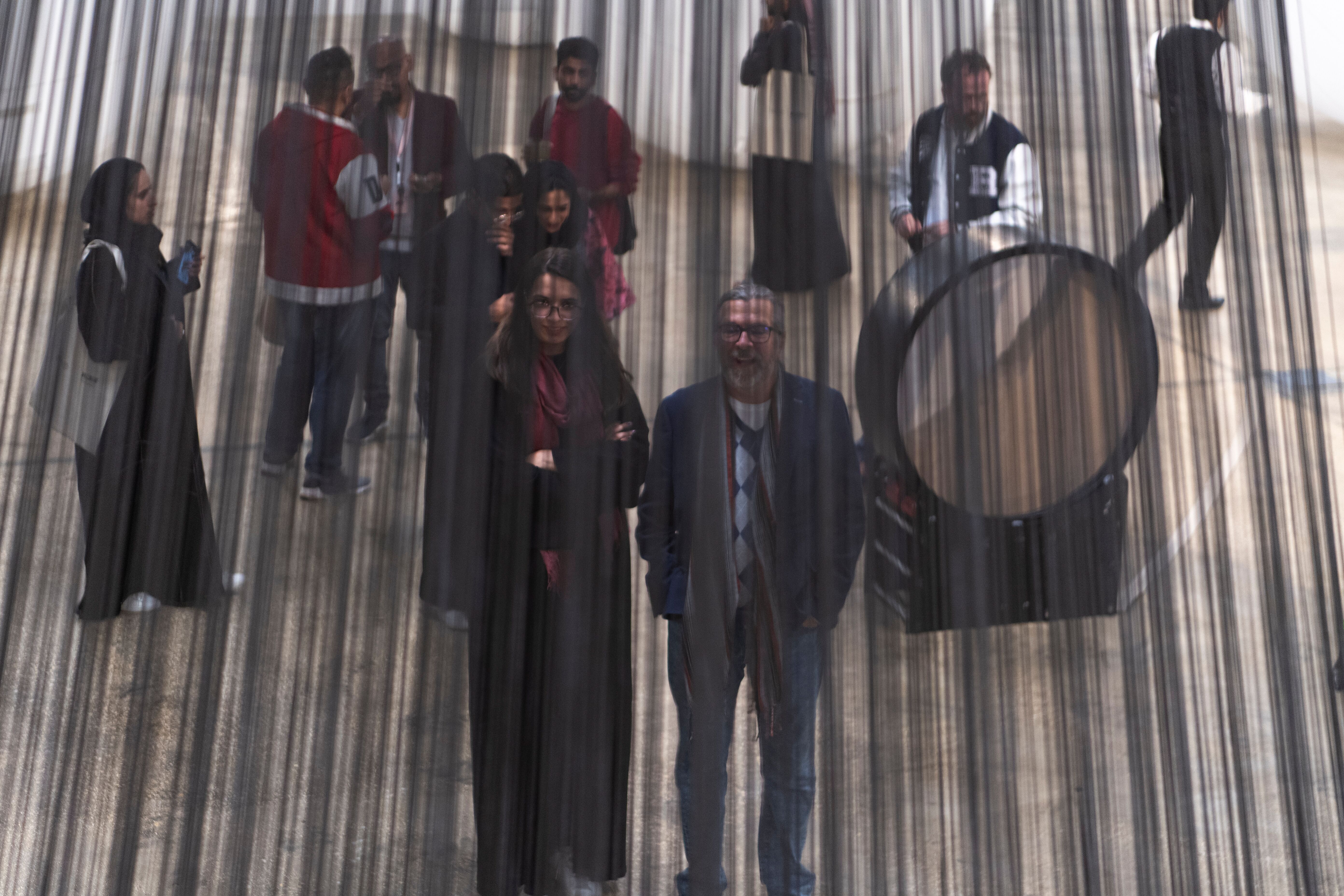 200 pieces of art
Alaa Tarbazouni, one of the exhibition's official organizers, indicated that the event is part of the initiatives of the Quality of Life Program and the Ministry of Culture to transform Diriyah into a platform that displays contemporary arts from around the world and supports Saudi artists.
Tarbazouni also reported that the committee received 200 distinguished artworks for the first time in the Kingdom. She added that the industrial area in Diriyah would be the host for the Biennale 2020 exhibition and many other activities adopted by the Ministry.
The exhibition will run until December 26.
---