Articles
/
Duba: A charming combination of sea and history
Duba: A charming combination of sea and history
ضباء .. درة البحر الأحمر وشواطئها الخلابة
Source: Khuloud Al-Saleh
Nestled in the northern Tabuk province is the so-called Pearl of the Red Sea – Duba, A small coastal city on the northern Red Sea coast, it was given its moniker by local citizens and with good reason too, as it is home to many historical monuments that reflects its history and ancient role as a trading hub for many civilizations. Duba consists of two main neighborhoods, Al-Sahel and Al-Qarfa. The former features old houses and buildings, ancient markets, mosques, castle and a port. The eastern part of Al-Sahel is known as Al-Kharj, which experienced extensive urbanization by the end of the 13th century AH. Al-Qarfa, on the other hand, is the largest residential area in Duba.
The city is surrounded by three major valleys – Wadi Dukhan in the north, Wadi Salma and Wadi Kadah in the south. It is also distinguished by its breathtaking beaches on which chalets and hotels have been built to welcome tourists and visitors looking to enjoy various marine activities such as diving, swimming and fishing. The city's most prominent beaches include Sharma Beach, Al-Khraiba Beach, Al-Muwailih Beach, Al-Sajdah Beach and the Southern Beaches.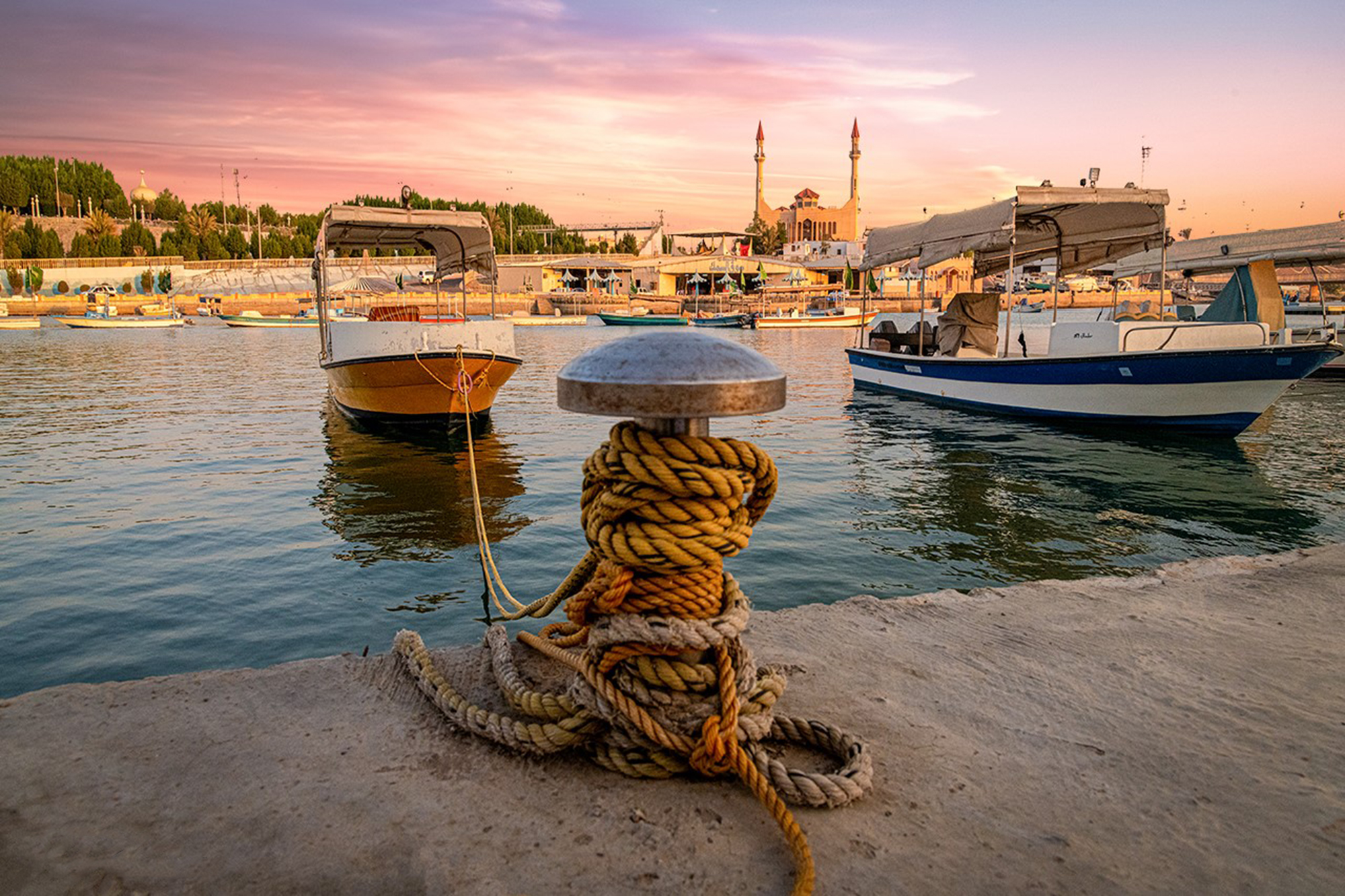 Port of Duba
One of the most prominent features of the city is its port, which opened in 1415 AH to serve the northwestern region of the Kingdom. It now attracts passenger ships and cargo ships regularly. It is the nearest Saudi Arabian port to the Suez Canal and other Egyptian ports. The port features six berths, each 1,350 meters long and 10 to 15 meters deep. It is a natural harbor protected on all three sides by hills. The port has vast hinterland on the inland frontier up to the northeast coast of Saudi Arabia, and extends up to the Mediterranean Sea on the maritime front.
Duba Castle
After the Saudi conquest of the city in 1931, founder King Abdulaziz built this historical castle in Duba the same year. It is located on a high plateau and covers a total area of 1,000 square meters. This castle was restored to become a tourist landmark for visitors since it served as a hub for government departments.
---