Articles
/
Ain Heet: Underground desert diving
Ain Heet: Underground desert diving
متعة اكتشاف كهف عين هيت والغوص وسط الصحراء
Source: Khuloud Al-Saleh
One of the most famous caves in the Kingdom is Ain Heet, an underground spring about 390 meters deep. Located 30 kilometers southeast of Riyadh , just off the Al-Kharj Road, many budding adventurers and explorers enjoy visiting the site. It is recommended that a four-wheel-drive vehicle is used to make the 45-minute journey to the cave, which is best experienced during the early morning. The crystal clear waters of the location's deep underground lake is ideal for swimming and diving and add to what is a unique and relaxing experience.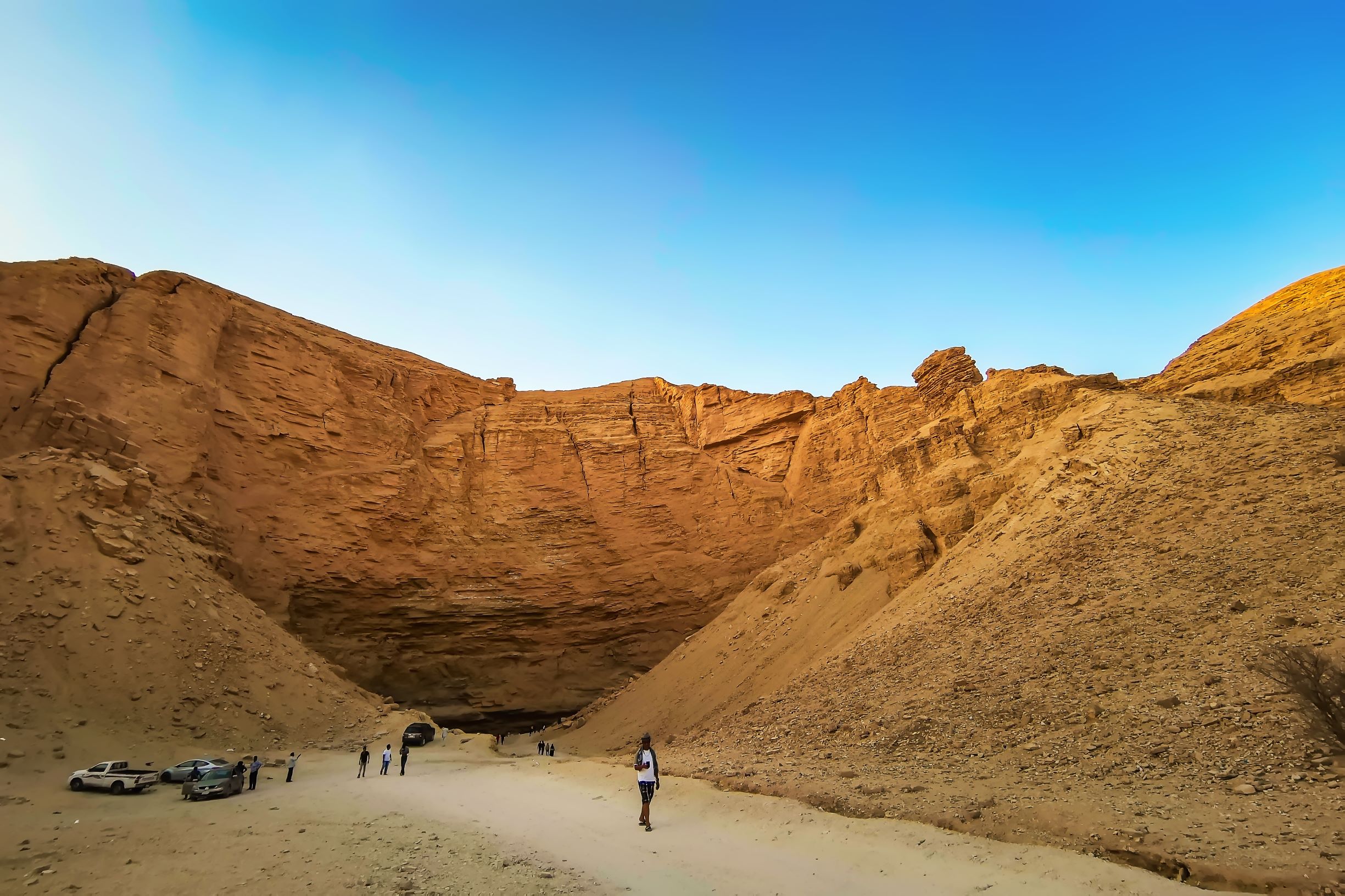 An old cave
Ain Heet dates back thousands of years and is distinguished by the coldness of its water and powerful atmosphere inside. The cave contains numerous sinkholes that serve as an entrance to a large groundwater reservoir situated under the surface. Its natural water flows throughout the year.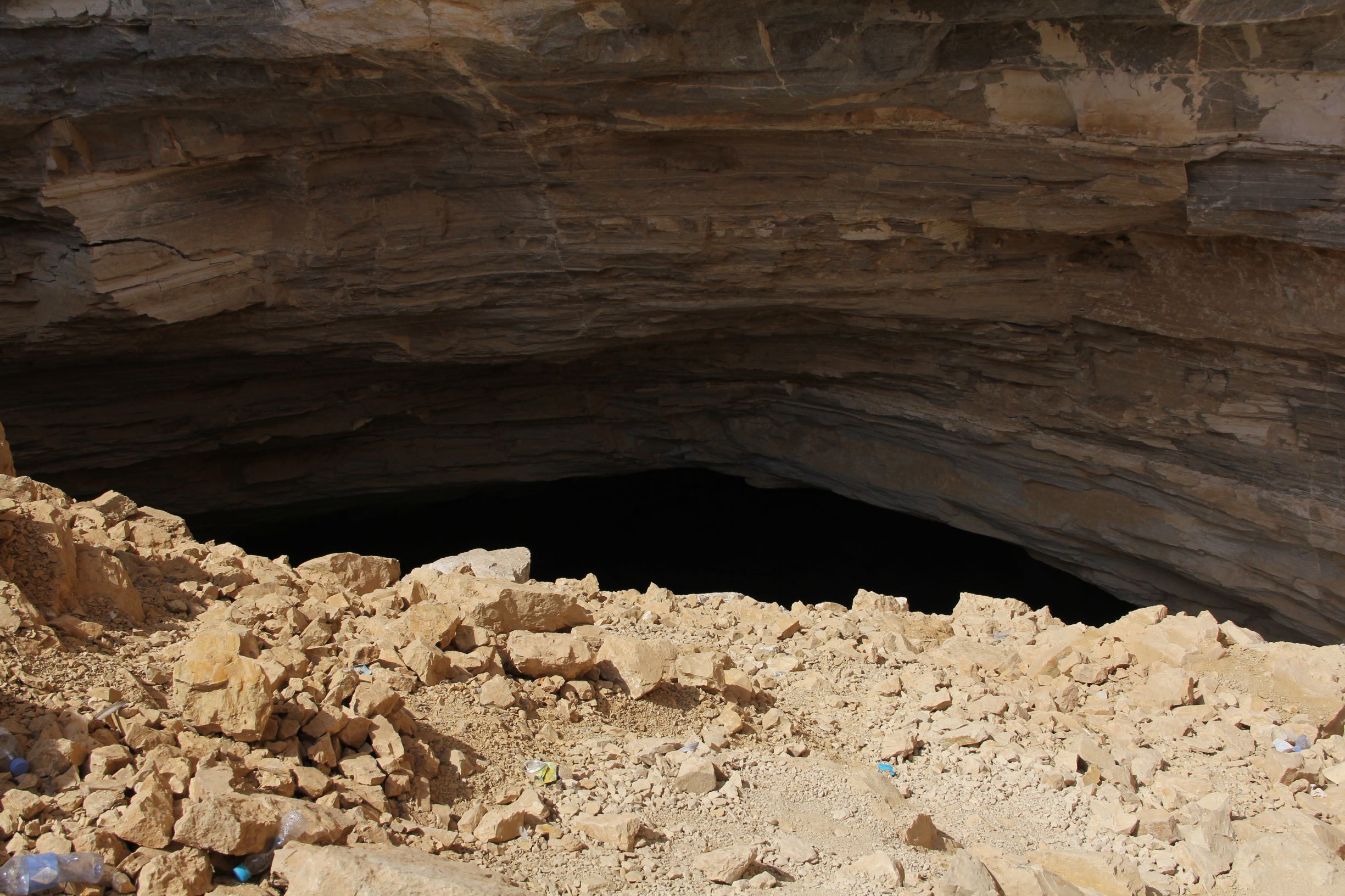 Tricky descent
An old and abandoned house acts as an unofficial marker for Ain Heet, which is surrounded by mountains. Loose boulders in the ground can make descending a bit difficult. Once explorers reach the end of the cave though, they will have plenty of space to walk around. However, the light will gradually diminish the further down they go – until they are totally in darkness.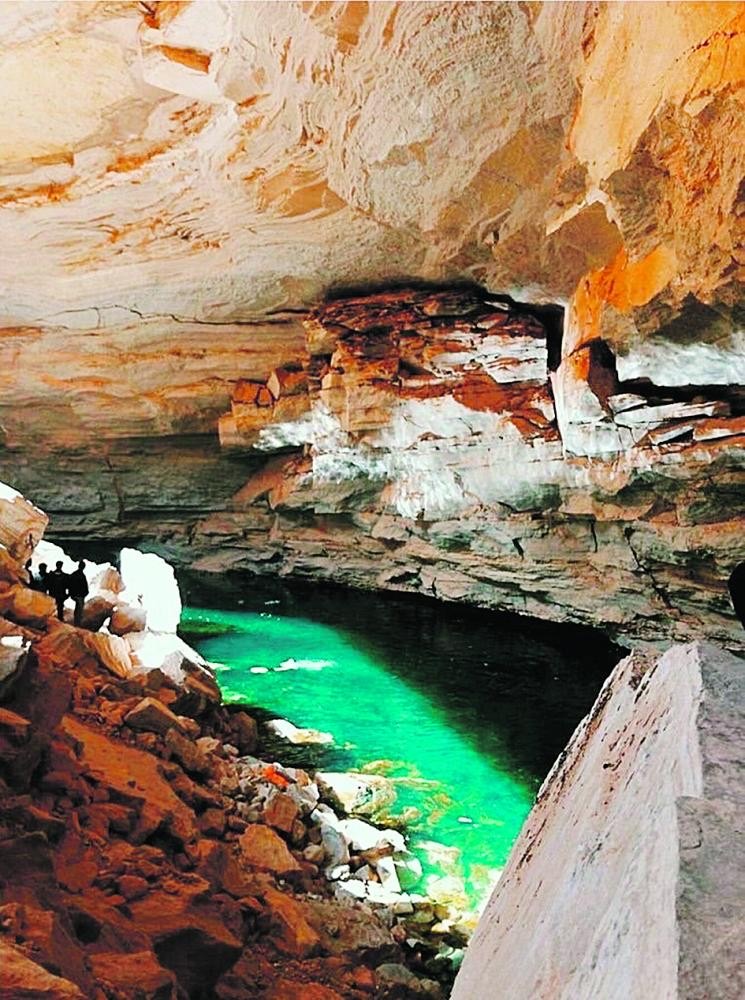 Tapering cave
The mouth of Ain Heet is about 20 meters wide but gradually tapers down to approximately five meters after about 100 meters in. The cave features a network of pathways as well as sedimentary rock formations. Like most cave systems, Ain Heet was formed in limestone. In 1938, Saudi Aramco studied and documented the site, which remains one of two recognized cave diving sites in the Kingdom.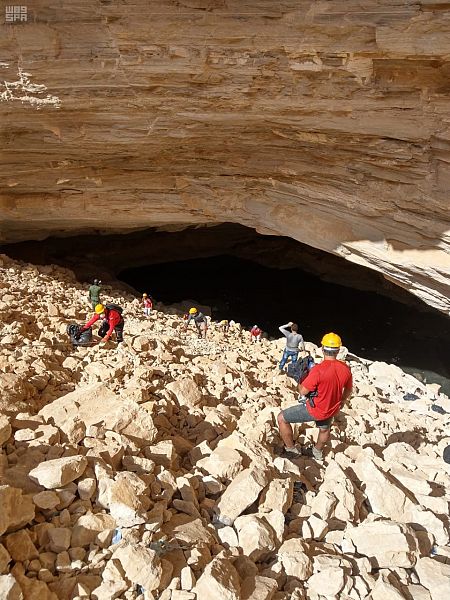 ---