Articles
/
Exploring Al-'Ammariyah's hiking trail
Exploring Al-'Ammariyah's hiking trail
رحلة إلى المعبر بالعمارية.. وأجمل مسارات الهايكنج
Source: Khuloud Al-Saleh
Venture around 45 kilometers northwest of Riyadh and you will find the picturesque town of Al-'Ammariyah, located on prime farmland and surrounded by trees, valleys and landmark dams that all contribute to its reputation as a popular tourist destination. Adventurers and nature lovers particularly enjoy the hiking trails that cross unique mountain formations.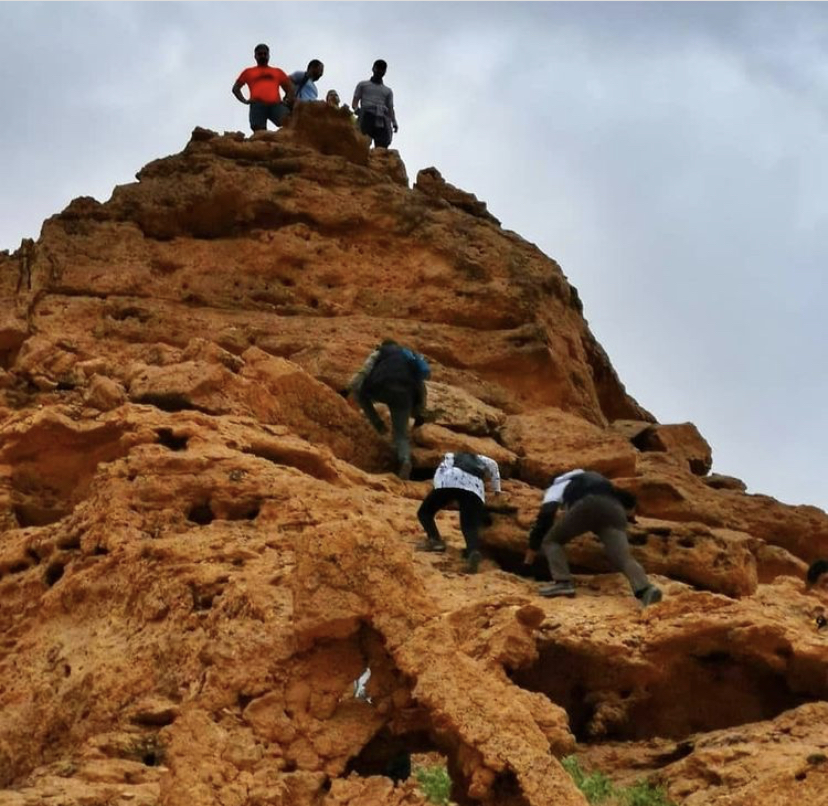 Abdul Majeed Al-Selouli of HikeMania Club is a regular visitor to the town and talked to Wafy about his hike down the popular "Al-Ma'bar" trail.
Multinational group
"There were 110 hikers for this particularly HikeMania trip, all from different countries. We gathered at a meeting spot on King Khalid Road and left our cars before setting off for Al-'Ammariyah – a trip that takes about 45 minutes."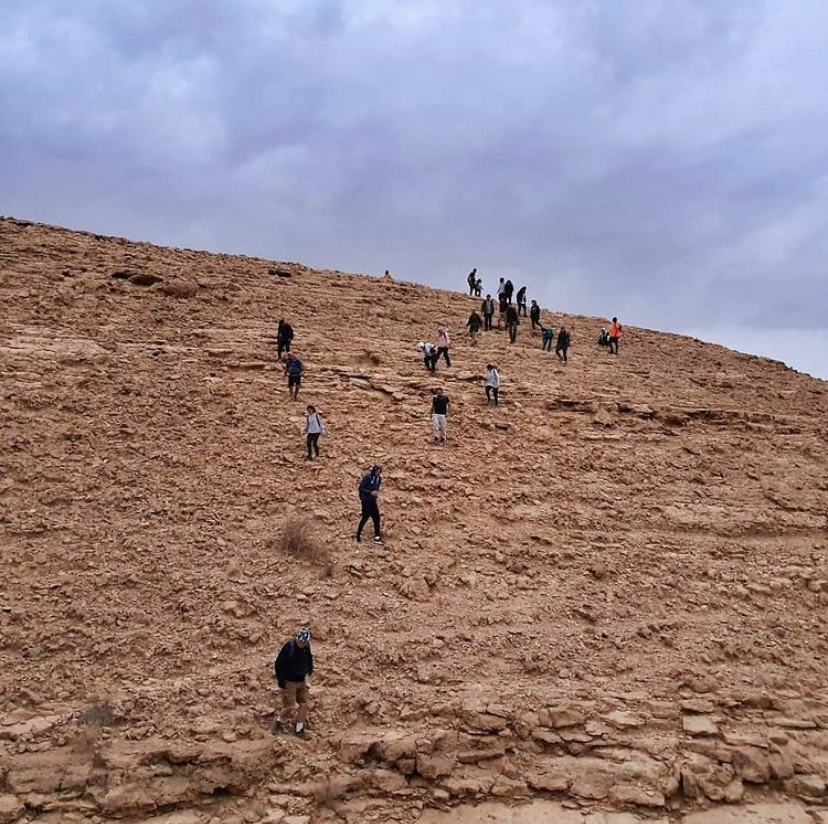 Breathtaking beauty
"When we arrived at our destination, we were greeted by the breathtaking natural beauty of Al-'Ammariyah's mountains, valleys and farms. Our team welcomed the participants with hot and cold drinks, snacks and fruits before providing them with directions about the trip."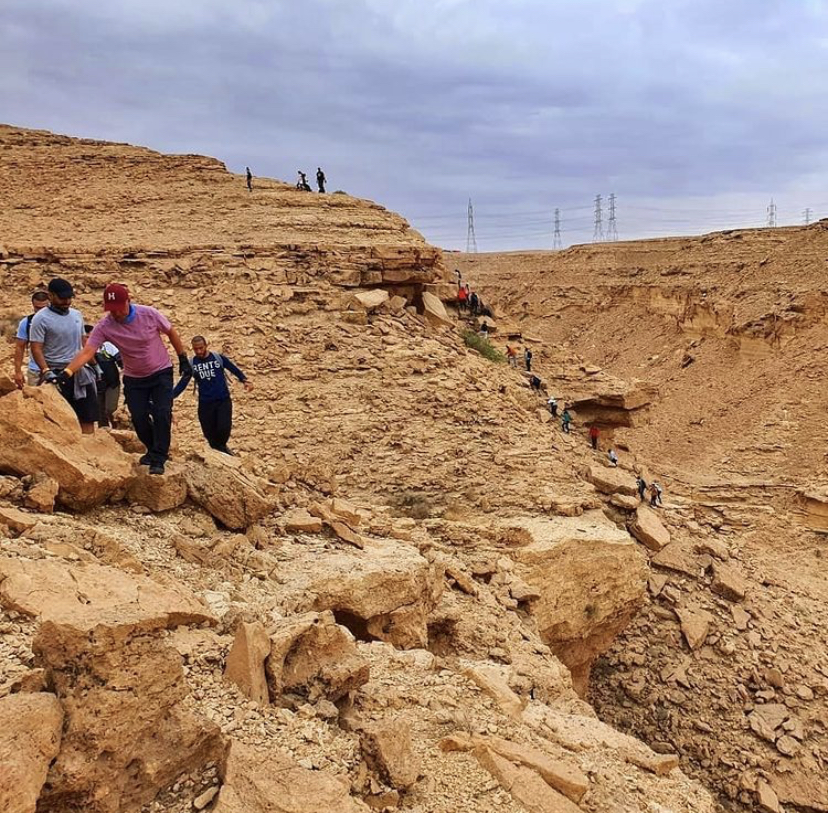 Picturesque rock formations
"Completing the Al-Ma'bar trail takes 60 to 90 minutes. Hikers will encounter picturesque rock formations including fossilized coral reefs that serve as evidence of seas in the Arabian Peninsula a long time ago. Our group that day thoroughly enjoyed their time taking pictures of large rocks and rocky arches, due in no small part to the clear sky and wonderful atmosphere."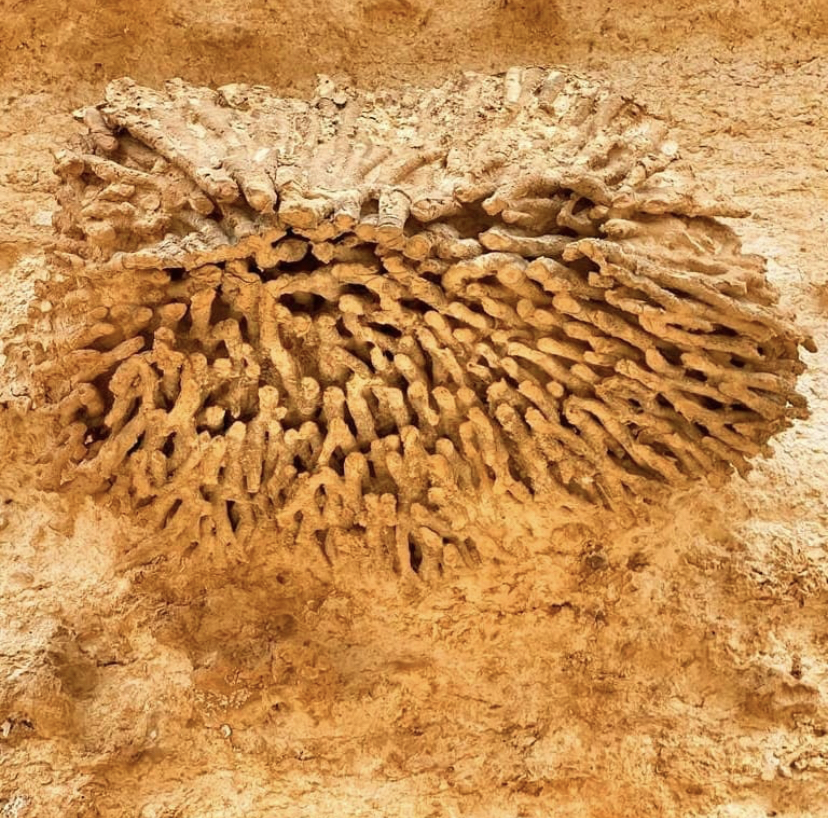 Activities
"At the end of the trip, we reached a campsite where we enjoyed many fun activities, including listening to music played by a DJ, eating a dinner buffet, playing different games, and gathering around the camp fire while exchanging fun conversations. Sadly, our trip had to come to an end and we made our way back to the meeting point," said Abdul Majeed.
HikeMania was set up in 2014 and made up of 22 experienced hiking enthusiasts who are fully trained and know how to administer first aid to ensure safe trips. The company has set up 900 trips involving thousands of participants who have explored the many natural wonders the Kingdom has to offer.
Photos by: @clubhikemania
---