Articles
/
"Eyescream" a colorful unique twist to ice-cream
"Eyescream" a colorful unique twist to ice-cream
"آيز كريم" تجربة تقديم فريدة للآيس كريم
Source: Nadeen Al-Wazani
The fun-looking and delicious-tasting ice cream has made its way to the Riyadh Season, on October 15th till December 21st in Riyadh Boulevard. "Eyescream And Friendsis an iconic popular brand serving originally in Barcelona, Spain. Then opened its franchises in Singapore, Dubai and Bahrain.
It is a shaved Italian gelato that tastes like something between a sorbet and ice cream. It comes with sauces and toppings served on a tray with a wooden spoon. The various options offered creates endless combinations for ice cream addicts to crave for more.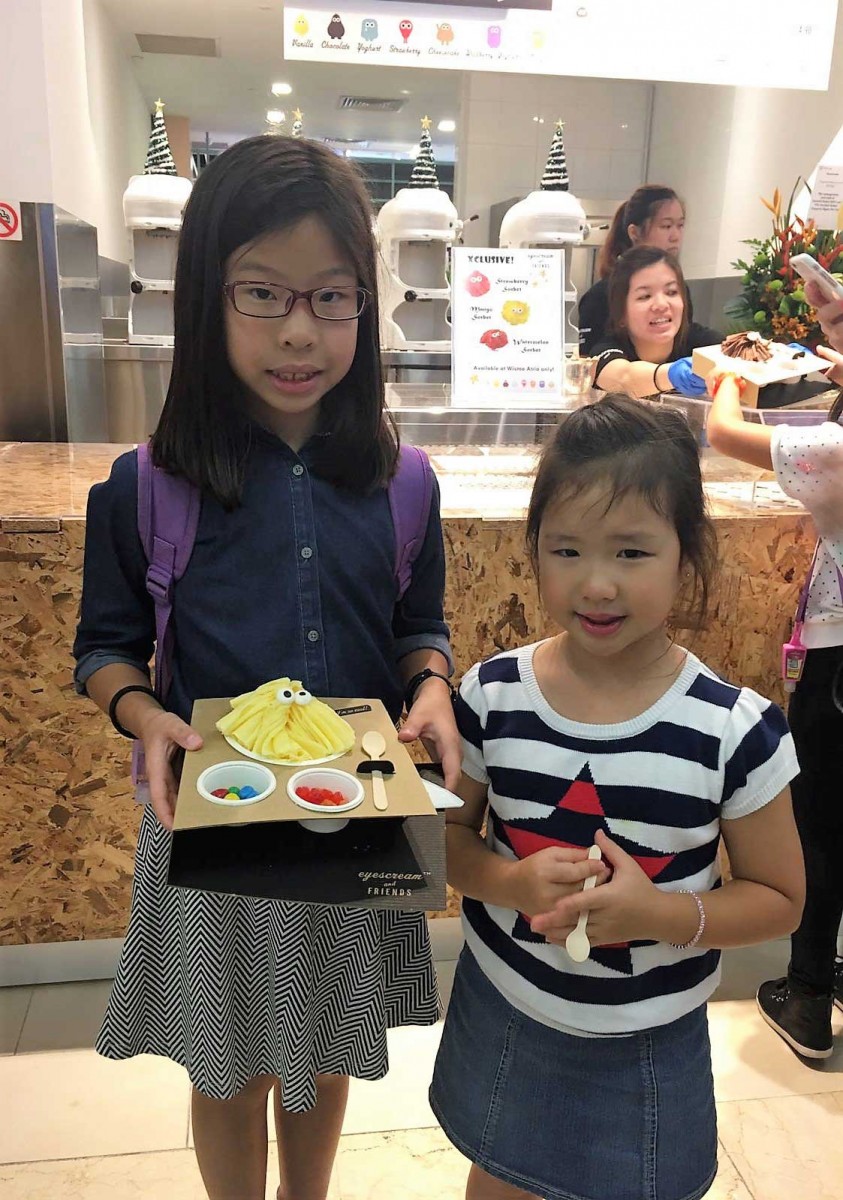 The innovative franchise developed a family of monster characters to express the ice-cream flavors they offer: chocolate, strawberry, vanilla, mango, yogurt, wild berry yogurt and cheesecake. Each flavor is nick named as 'Brown Ed', 'Inspector Berry', 'Bob Mango', etc. to become more approachable and full of character. A pair of irresistible gummy eyes are placed on top of the ice cream to look like a cute monster for a playful delicious experience.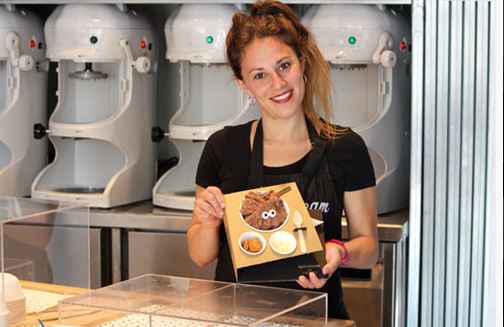 Because of its cleverly unique concept, "Eyescream & Friends" have won the prestigious and international award for the brand with the best "Identity" on 2013 in London. The interior design of the store are kept simple and natural to allow the brand colors to stand out and to make the customer focuses on the product itself to enjoy with family and friends. The crowded shop had a long line of customers eager to try their unique ice-cream while enjoying the fun-filled location with series of exciting events.
---