Articles
/
Famous Saudi mouthwatering desserts
Famous Saudi mouthwatering desserts
الحلويات السعودية مزيج من المكونات المحلية لطعم أصيل
Source: Khuloud Al-Saleh
The Saudi tables across the country usually have the most delicious desserts that can also be enjoyed at all times. The main ingredients include wheat, dates and honey, thus these dishes can provide nutritional value if served in small portions. Wafy lists for you the most popular regional desserts made throughout the Kingdom.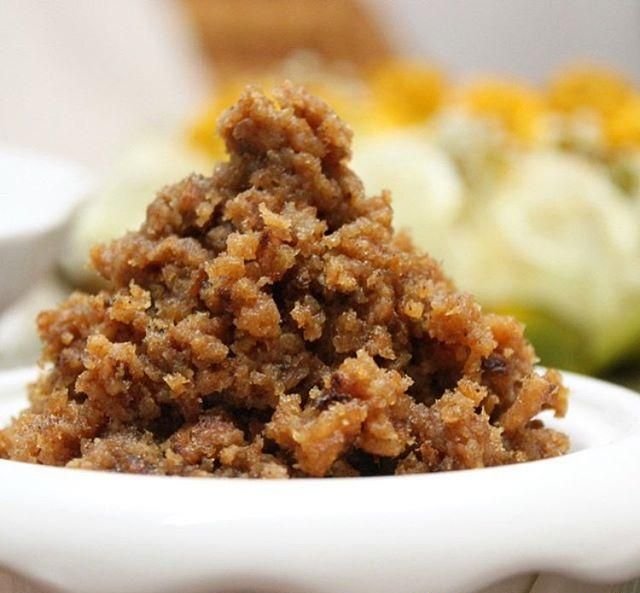 Hanini made of date and brown flour this desserts provides the body with energy, it is also easily prepared but ensure it is served hot.
Al-Lhaisa: This dish is popular in Madinah and contains brown flour, dates, butter, ground cardamom and condensed milk. It is garnished with dates and pistachios.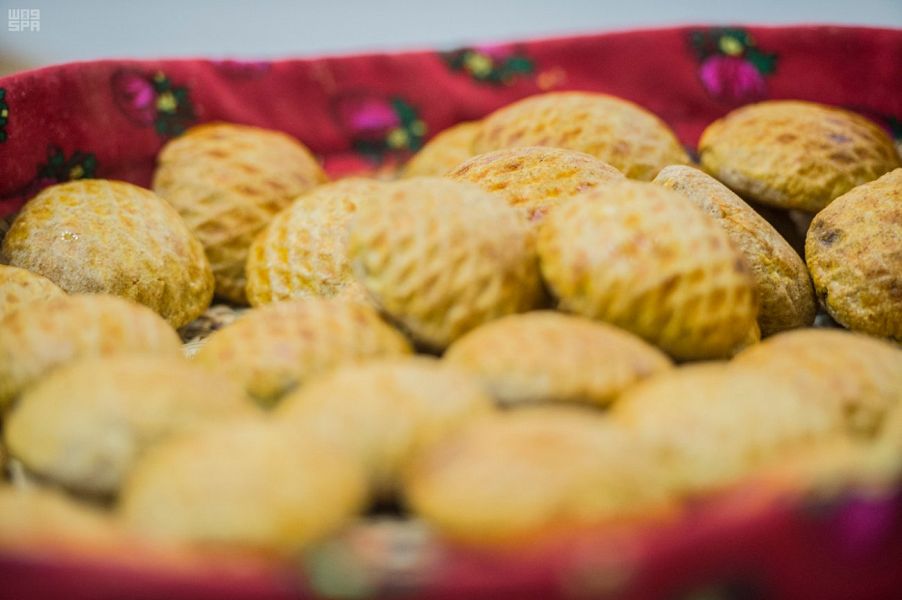 Klaija: This is one of the most famous sweets in Al-Qassim because of its crunchy texture on the outside and soft filling consisting of molasses, dates, and cinnamon. The mixture is placed in the oven until cooked and served hot with Arabic coffee, to make these yummy cookies click here.
Gors Iqaili: Most popular in the central region, Gors Iqaili resembles cake and is made by mixing sugar with eggs, oil, milk, saffron, rose water and flour. It is then garnished with sesame and placed in the oven.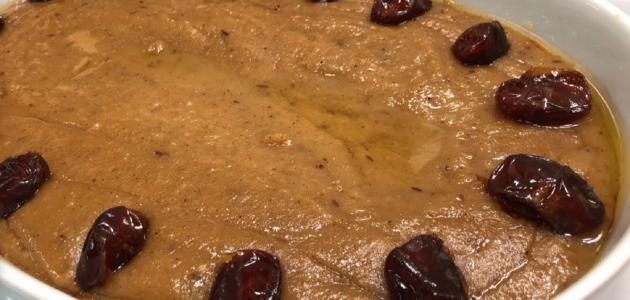 Arika: This easy-to-make traditional dessert is popular in the south region of the Kingdom. It is made with brown flour mixed with warm water, oil and ghee. The resulting dough is then kneaded well and put in a hot oven until cooked. Finally, the araika is drizzled with honey and cardamom.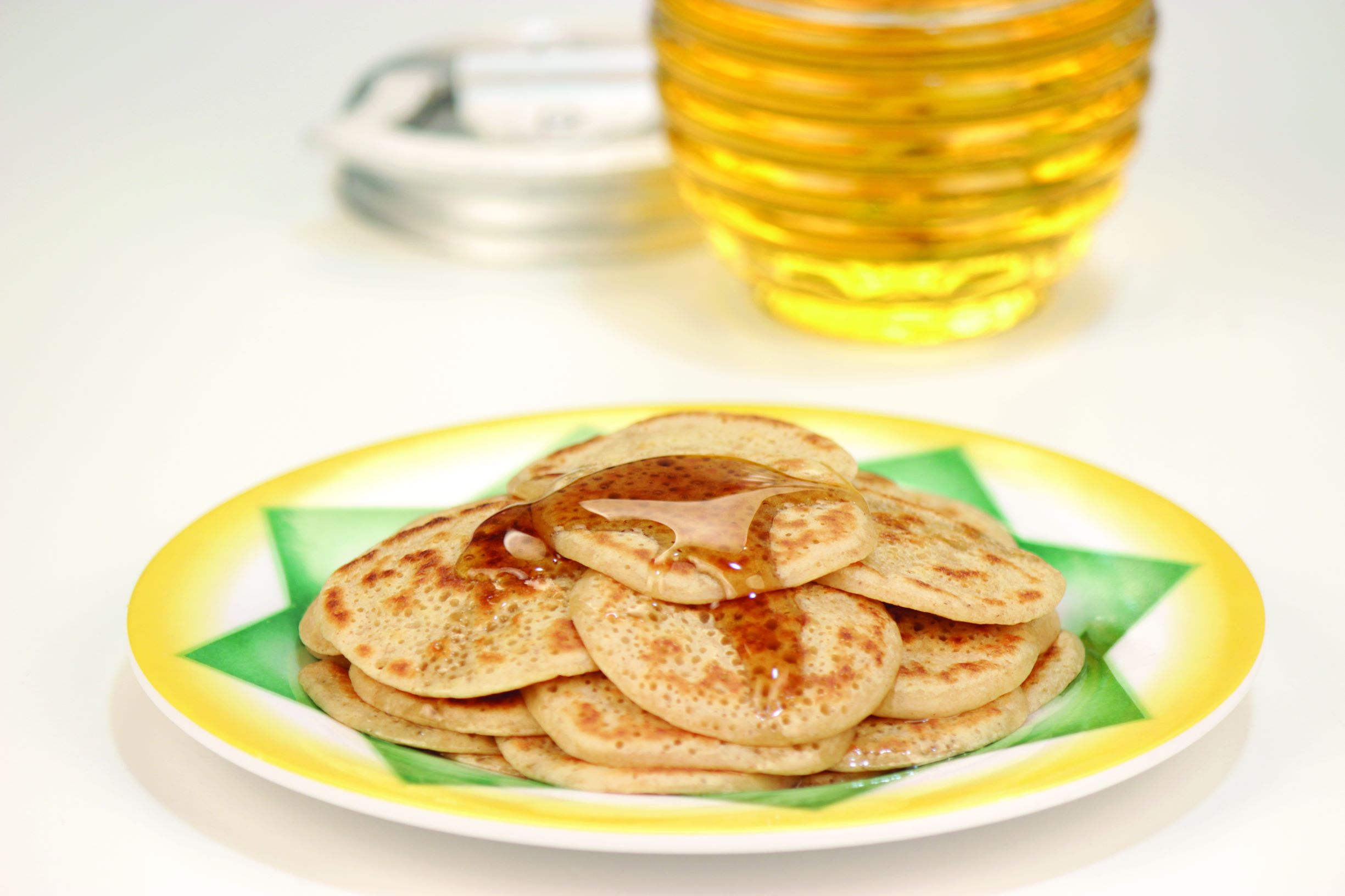 Masabeb: The ultimate Saudi pancakes topped with golden honey and traditional ghee, masabeb is enjoyed with Arabic coffee or tea. The batter consists of brown flour, white flour, eggs, vegetable oil, warm water, yeast, milk and salt.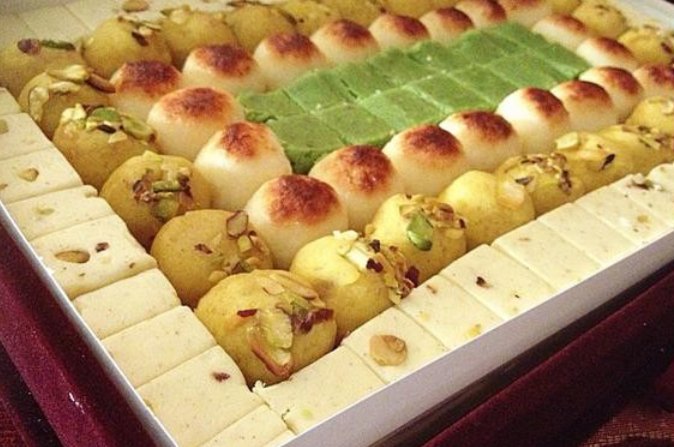 Ladou, Labaniya and Dibyaza: these famous desserts are served in the Western region of Saudi Arabia. Laddu is made of flour water and sugar, when the dough is prepared then spices and syrup are added. Labaniya is a mixture of sugar, milk and water some would add pistachio and rosewater. Dibyaza is a mixture of nuts and dried fruits for the full recipe check this article.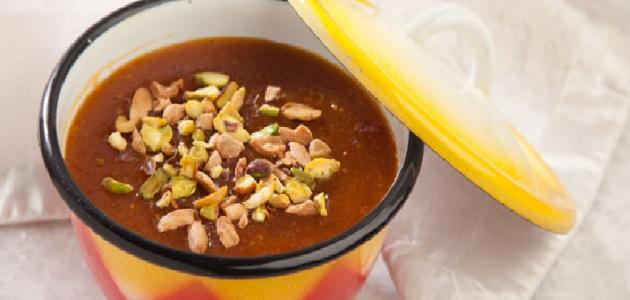 Sago
One of the popular sweet dishes known in the Gulf countries, Sago goes beautifully with Arabic coffee. Sago is a white granule extracted from the eponymous tree in East Asian countries.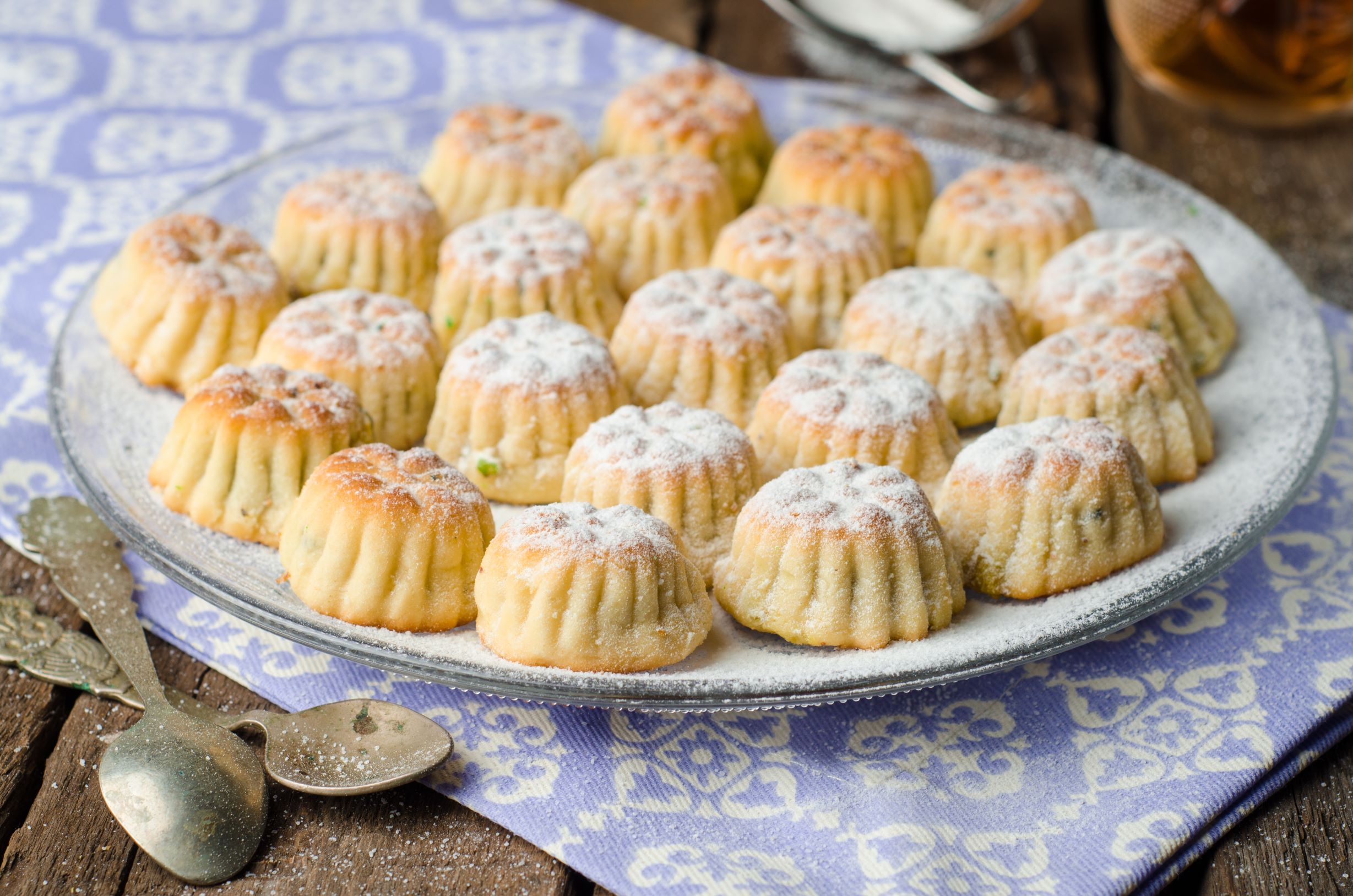 Mamoul: these homemade cookies filled with dates and covered with sugar are a must serve each Eid occasion they are also presented to guests along with Arabic coffee in family gatherings and specail occasions, to know how to make them click here.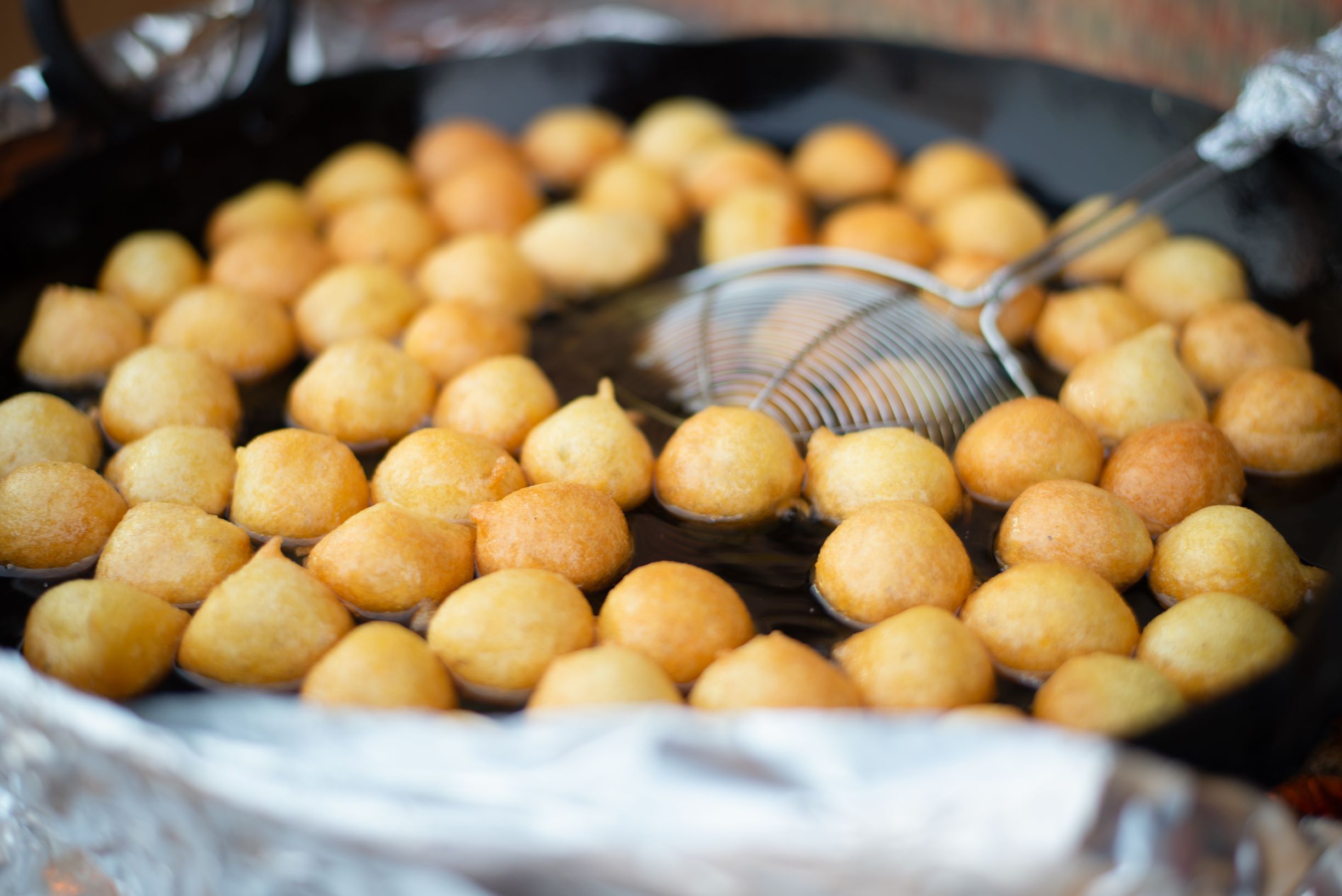 Logaimat: Meaning "small bites" in Arabic, logaimat is one of Saudi Arabia's most popular delicacies. The dessert is essentially fried crispy dumplings that are spongy in the middle. It is drizzled with delicious syrup, chocolate, lotus or caramel alongside various other toppings.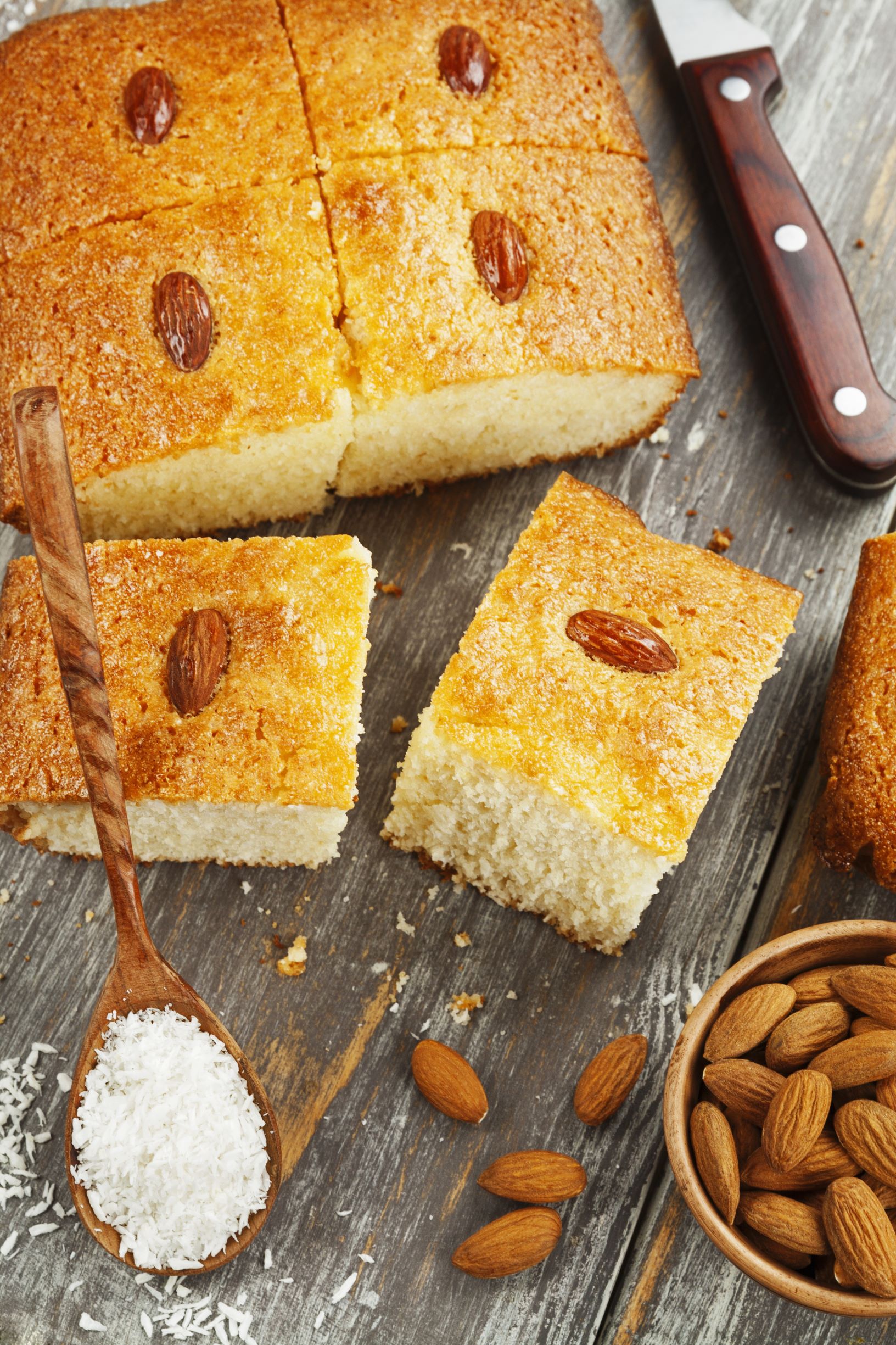 Basbousa is a traditional Middle Eastern sweet cake that is popular throughout the Kingdom. Basbousa is made from semolina batter and sweetened with a simple rose-water syrup.
Kunafa: This tasty desert is either stuffed with cheese or cream and garnished with pistachios. It is then sweetened with syrup or honey.
Umm Ali: An iconic dessert, Umm Ali mainly consists of shredded croissants, bread or puff pastry alongside milk, cinnamon, honey and nuts. It is then baked in the oven until golden brown.
---