Articles
/
Four international championships at Diriyah Season
Four international championships at Diriyah Season
إطلاق "موسم الدرعية" بنسخته الجديدة بأربع بطولات عالمية (انفوجرافيك)
Source: Fatima Al-Saleh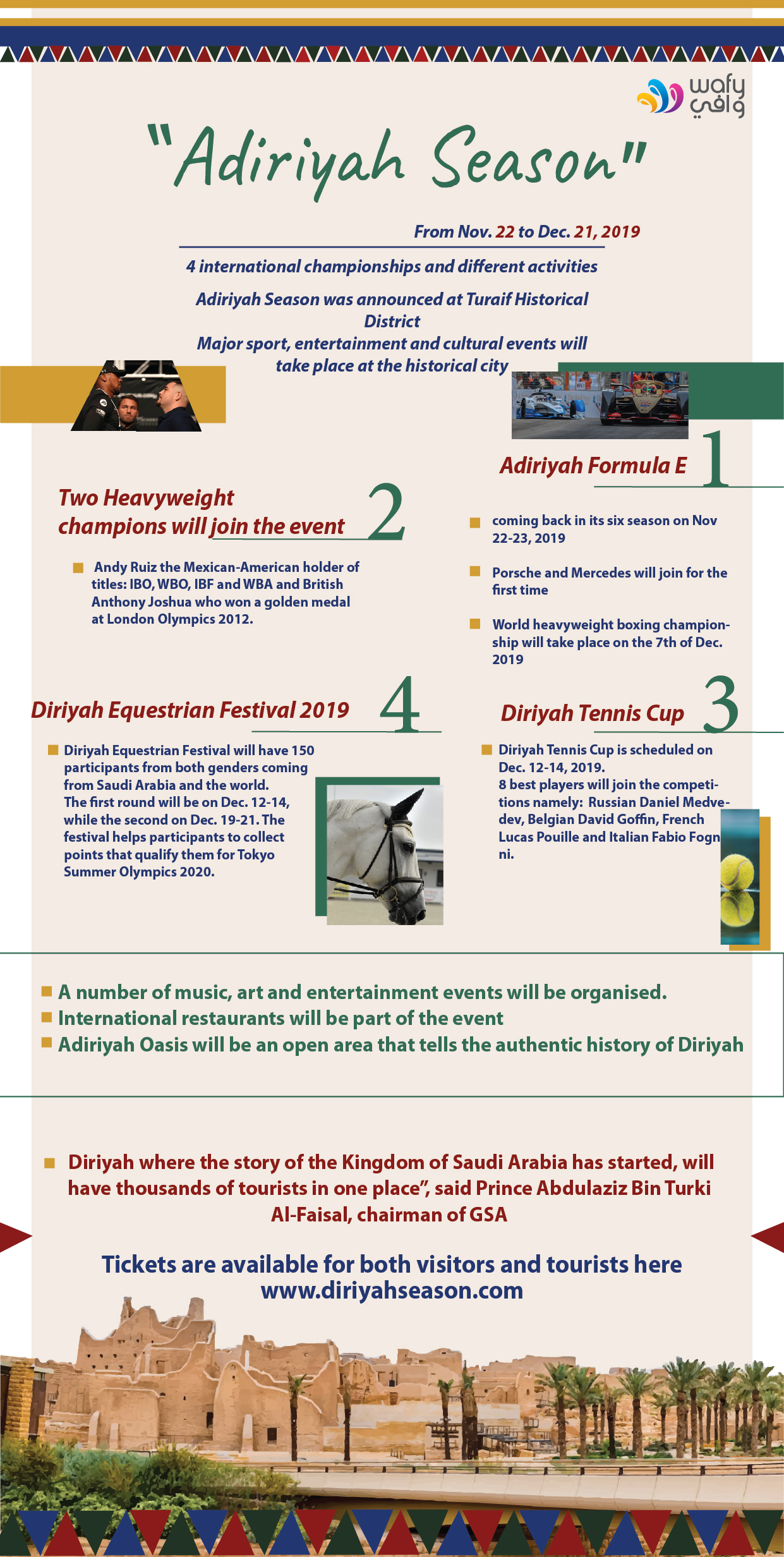 Prince Abdulaziz Bin Turki Al-Faisal, chairman of General Sports Authority (GSA), announced Diriyah Season which will take place from Nov. 22 to Dec. 21 at Turaif Historical District in Diriyah. In a press conference on Sunday, he announced four international championships and several sports, culture and entertainment events that will take place at seven different locations.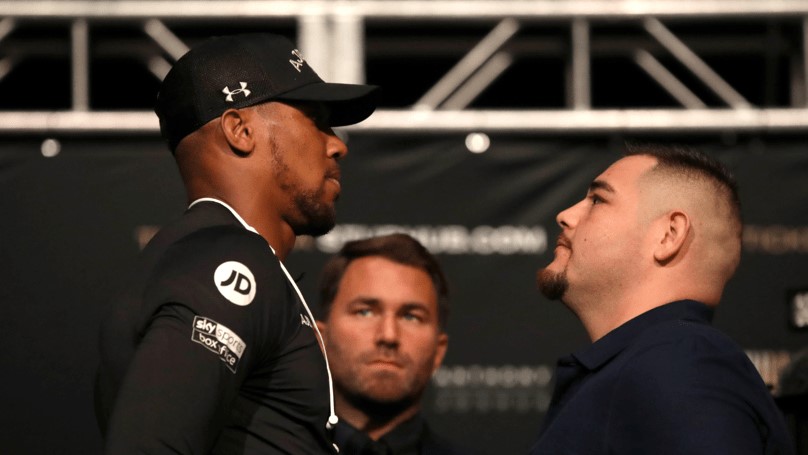 For the second year Diriyah will host Formula E but this time two races will take place on Nov. 22-23. Both Porsche and Mercedes will join for the first time this year.
World Heavyweight Boxing Championship will be on Dec. 7. Andy Ruiz who has various titles including: IBF, WBA, IBO and WBO will clash with Anthony Joshua, winner of golden medal at London Olympics 2012.
Diriyah Tennis Cup will welcomes 8 world stars. Confirmed participants are Russian Daniel Medvedev, Belgian David Goffin, French Lucas Pouille and Italian Fabio Fognini.
The Equestrian Festival will welcome 150 men and women riders from Saudi Arabia and the world on Dec. 12-14 and Dec. 19-21. Participants can earn points that allows them to join Tokyo Summer Olympics 2020.
The season will also host a number of music and entertainment events that combine international music and art. Various international restaurants will be at the scene too. Turaif District will serve as a historical site where tourists can get exposed to local identity and culture. Diriyah Oasis will serve as an entertainment zone where creativity will meet the authenticity of the area.
Chairman of General Sports Authority Abdulaziz Bin Turki addressed the audience by saying that Diriyah is where the story of Saudi Arabia has started. the old city will welcome tourists in one place were athletes can compete in an atmosphere full of joy and entertainment. He added that last year they welcomed visitors who came on "Sharik Visa" while this year they have bigger ambitions and dreams thus they welcome visitors on tourist visas.
"Our arms are open to welcome all audiences to international events organised by Saudi youth, we call on everyone to join us and be part of history".
You can get your tourist visa from here
---