Articles
/
Global opening of the biggest season in Saudi Arabia
Global opening of the biggest season in Saudi Arabia
افتتاح عالمي للموسم الأضخم في السعودية
Source: Nadeen Al-Wazani
Riyadh celebrated a huge opening ceremony befitting the launch of the largest tourist season in terms of events in the region,
The beginning of the Riyadh season witnessed the huge opening march in the Riyadh Boulevard with the participation of more than 1500 costumed performers and 25 vehicles that include the biggest participants in the Riyadh season activities of major international names, fireworks and exhibition wagons. Designed to promote the 12 recreational zones and tourism in general, the parade started with huge models from Monster Jam, WWE, Harely-Davidson Motorcycles, Saudi dance team and many other giant figures accompanied by exciting music, lights and occasional fireworks in the background, among others.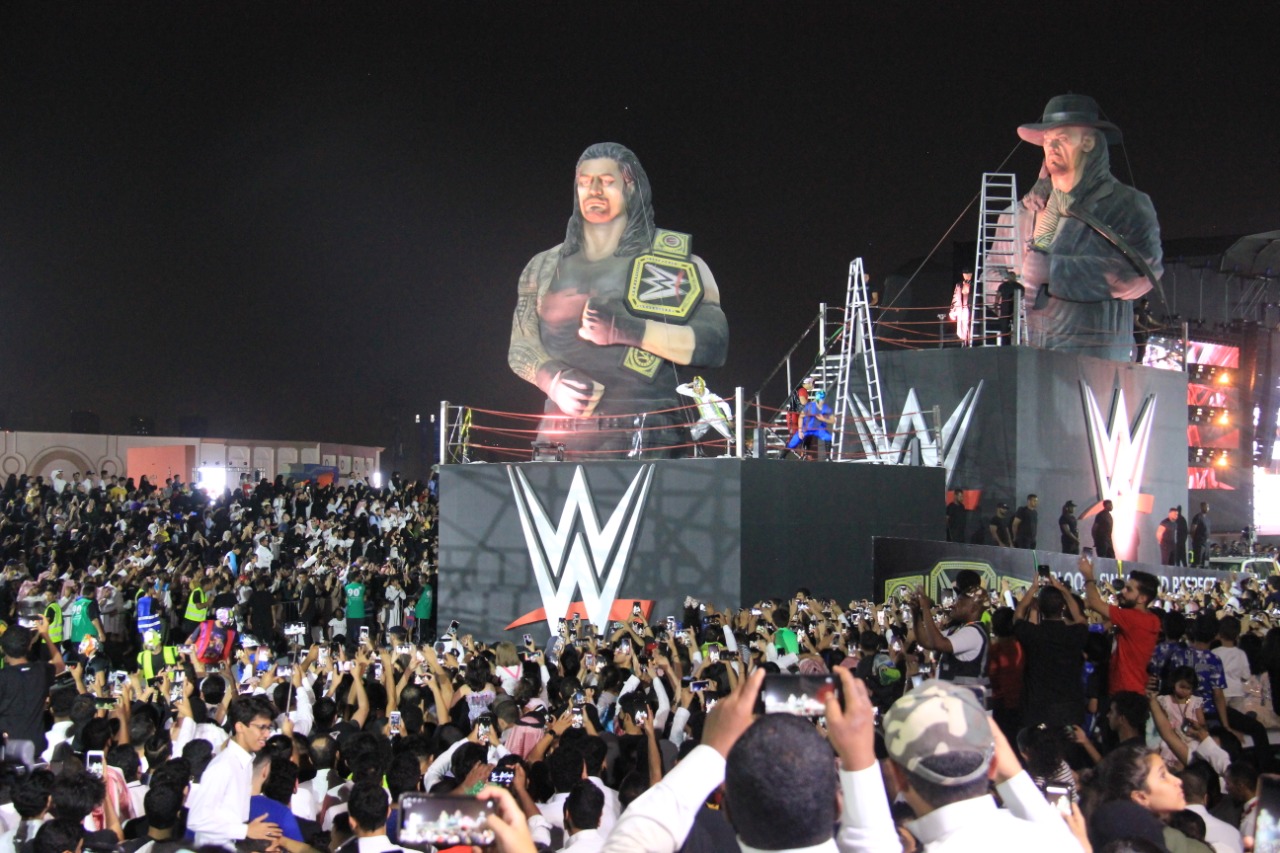 The opening ceremonial parade started with a speech from the Chairman of the Entertainment Authority, Turki Al-Sheikh. Then followed by spectacular fireworks displays that lit up the skies of Riyadh which was accompanied by a warm applause from the present crowd exceeding 600 thousand visitors, which is higher than the capacity of the estimated area of 500 thousand square meters. The fireworks also started from Al Majdoul, Al Mamlakah and Al Faisaliah Towers to coincide with the launch of Riyadh Season.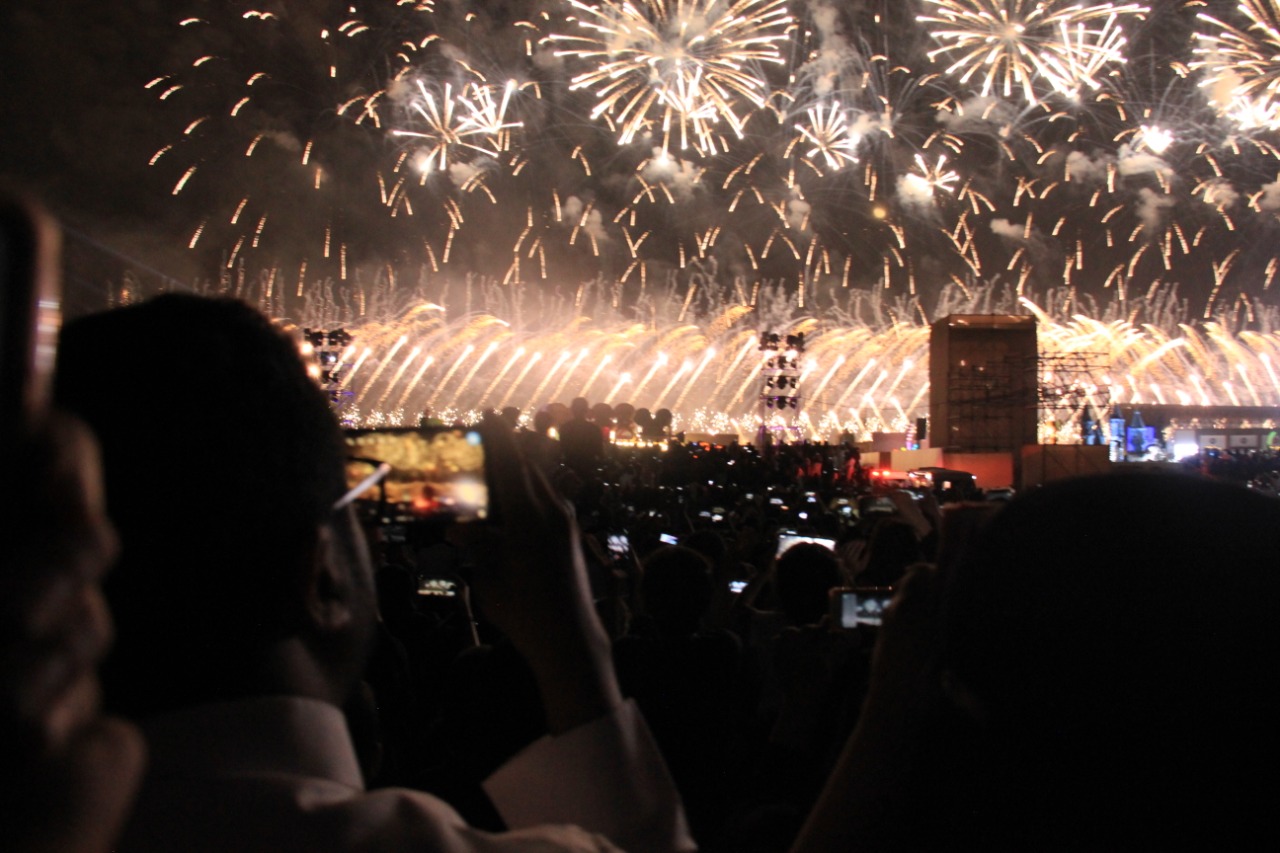 Directly after the end of parade, the illuminating dancing fountain and the restaurant and coffee areas were opened. The Boulevard features a huge 22,000-seat theater named after the Arab artist Mohamed Abdo, the 6,000-seat Abu Bakr Salem Theater and the 2,000-seat Bakr Al-Shadi Theater.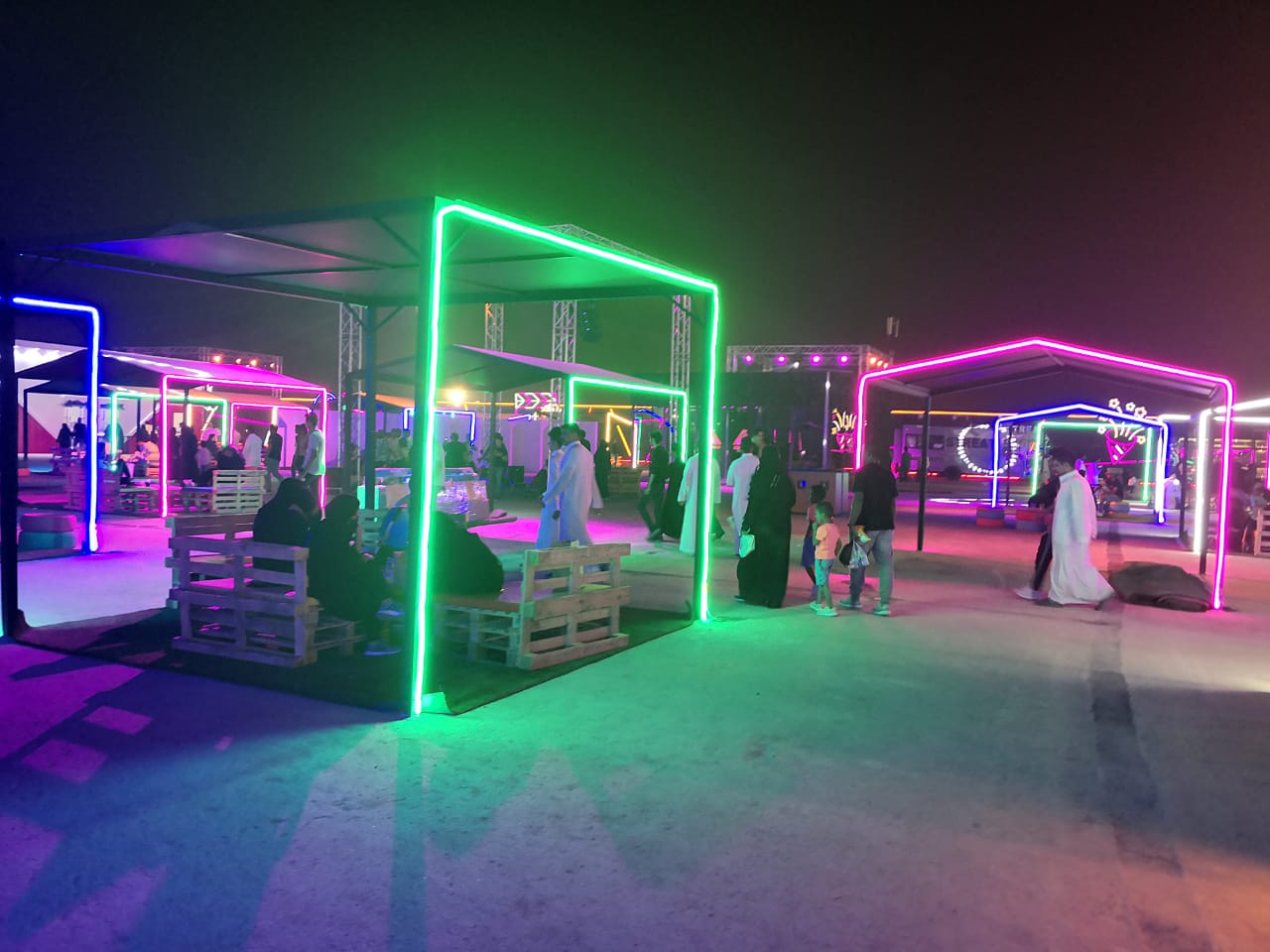 Other events, such as outdoor cinema (Luna), and many sports and artistic activities were also launched. The Boulevard contains 10 international brands, and 10 restaurants including 5 Arabic restaurants. The Avenue zone is behind the fountain area, which is an illuminating path with more than 70 diverse European-designed shops. In addition, there is a specific area called "Candy Square", which includes several candy shops. At the end of the Avenue, visitors meet an area dedicated to 60 different food trucks
---