Articles
/
Haddaj: An enduring well in an ancient oasis
Haddaj: An enduring well in an ancient oasis
"هداج تيماء" بئر الكرم الذي سقى العديد عبر آلاف السنين
Source: Abeer Al-Amoudi
The ancient Hadaj Well is an iconic landmark of the northern Tabuk region. Located in Tayma, one of the most important archaeological sites in the Kingdom, the well features many monuments dating back more than 85,000 years. Tayma has witnessed many key historical eras, including the Neolithic and Bronze Ages, the Assyrian and Babylonian states, and the Islamic era.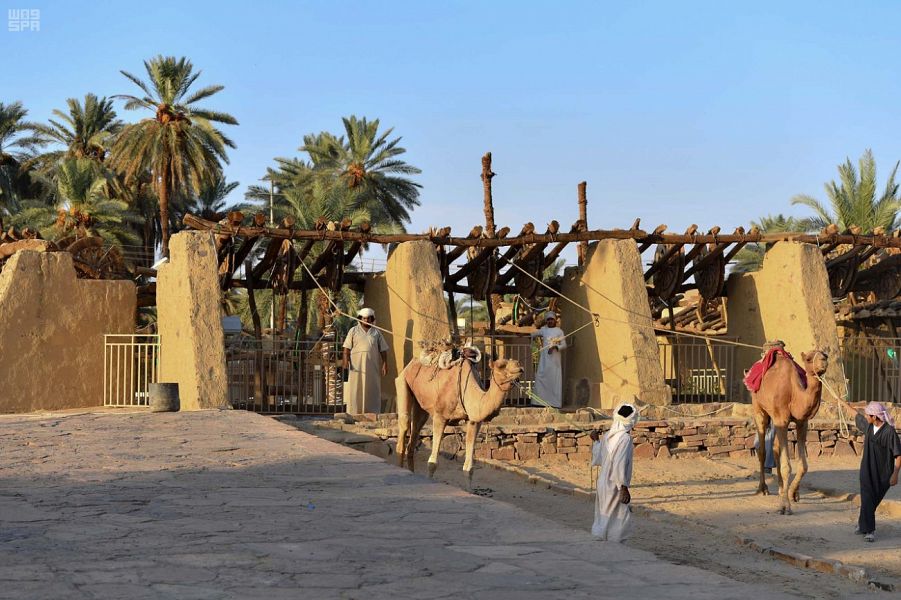 An enduring well
The well is 50 feet in diameter and 40 feet deep, and has provided water for more than 2,500 years. However, with the proliferation of modern pumping equipment, farmers of Tayma no longer need to withdraw water from Haddaj using camels.
The well was built by the Babylonian king Nabonidus in the sixth century. In 1973, the late King Faisal visited Tayma and ordered the installation of four new water pumps.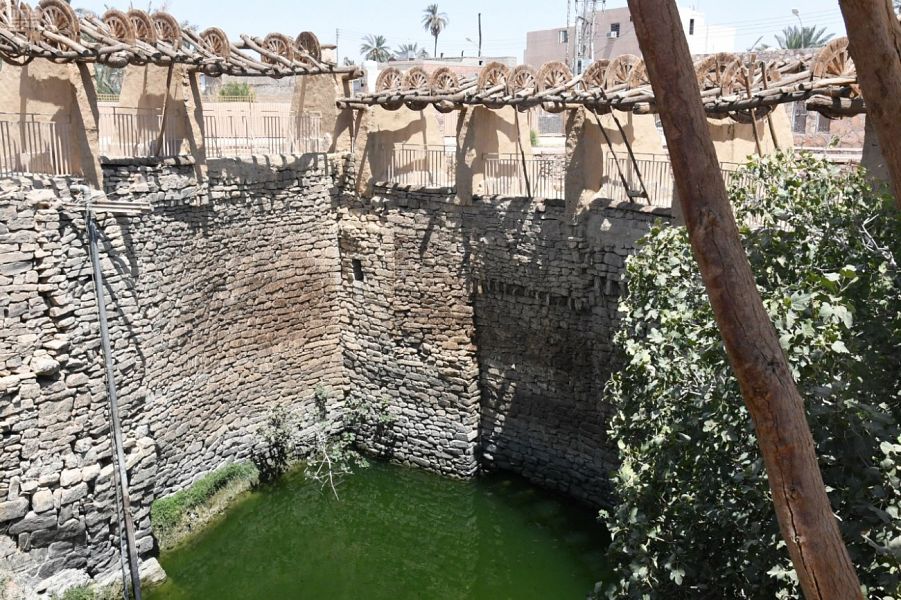 Features
The Haddaj well is served by more than 80 streams. There is also a circular well surrounded by stones that is 20 meters in diameter and 15 meters deep. Haddaj is flanked by wooden frames, ropes, leather shades and various tools that helped the locals draw water from each of its four sides.
The well was named Haddaj after the Arameans' god of water; this civilization settled in Tayma in the early first millennium BC.
---