Articles
/
"Hike For Hope" a Trip to Support Breast Cancer Patients
"Hike For Hope" a Trip to Support Breast Cancer Patients
بمشاركة 364 شخص .."هكمينيا" تدعم مرضى السرطان
Source: Fatima Al-Saleh
At a time when mountain climbing, or known as "hiking", began to spread in the Kingdom after the club entertaining activities is becoming popular among Saudis and residents and with the increasing number of tourists coming to the Kingdom to enjoy the activities supported by government agencies in the country, including the General Authority for Entertainment, the Ministry of Culture and the General Authority for Sport and others, teams have emerged providing recreational and sports services to the community. The number of participants increased to practice this entertaining sport.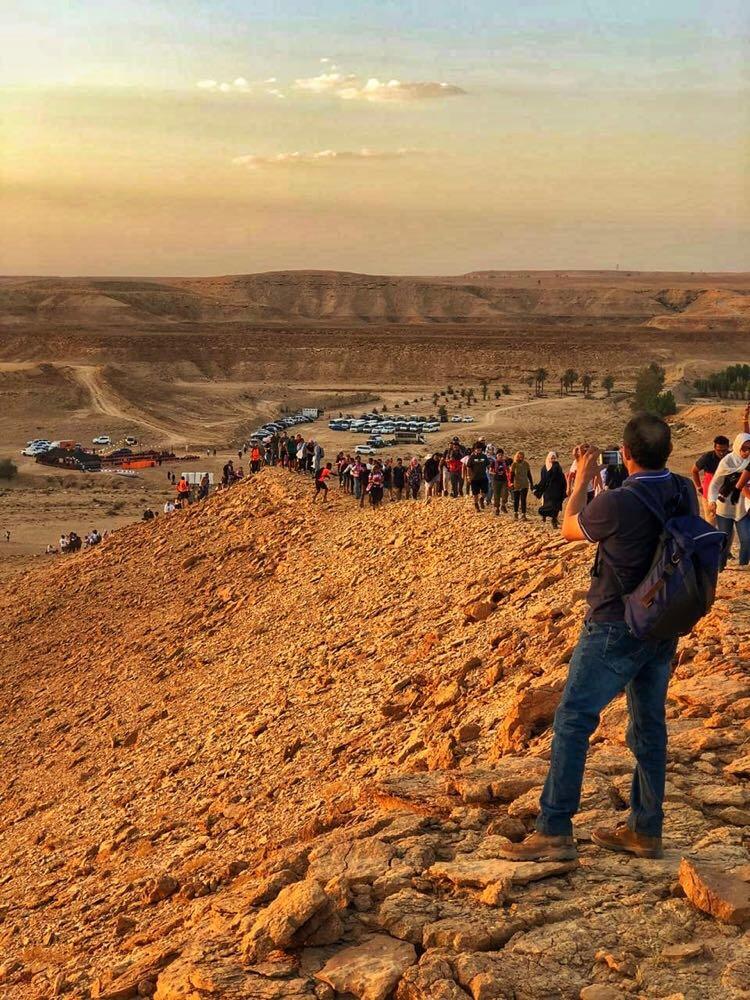 "HikMenia", which means crazy hiker, is one of the famous teams in Riyadh that started five years ago by a group of climbing enthusiasts practicing their beloved outdoor sport through the vast wilds of Riyadh. Since two years ago, they began working professionally. In their sixth year now, they had participated with thirty thousand hikers to walk in the outdoors throughout the mountains and valleys of 27 countries. They organized 622 trips, with 30% of foreign participants attended the event, to witness the nature and culture of the Kingdom, and to enjoy the events held under its starry sky and over its warm desert.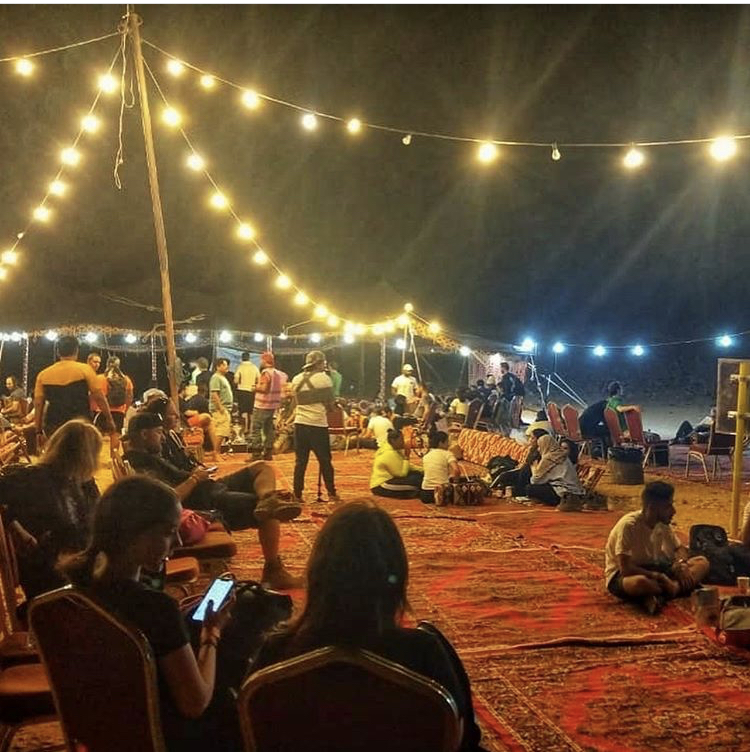 HikMenia Club recently organized a trip to Wadi Al-Khumsa under the slogan "Hike for Hope" in cooperation with Raysan Company, Sanad Hospital and Hawks Motorcycle Team. Around 364 women and men participated in support of Zahra Cancer Society to raise awareness in October. Participants enjoyed a variety of entertainment venues, pleasant atmosphere, shooting competitions, motorbikes, horseback riding, eating dinner and drinking firewood tea.
---