Articles
/
Hopes for more GSA Achievements
Hopes for more GSA Achievements
أمنيات تطرق باب هيئة الرياضة (انفوجرافيك)
Source: Wafy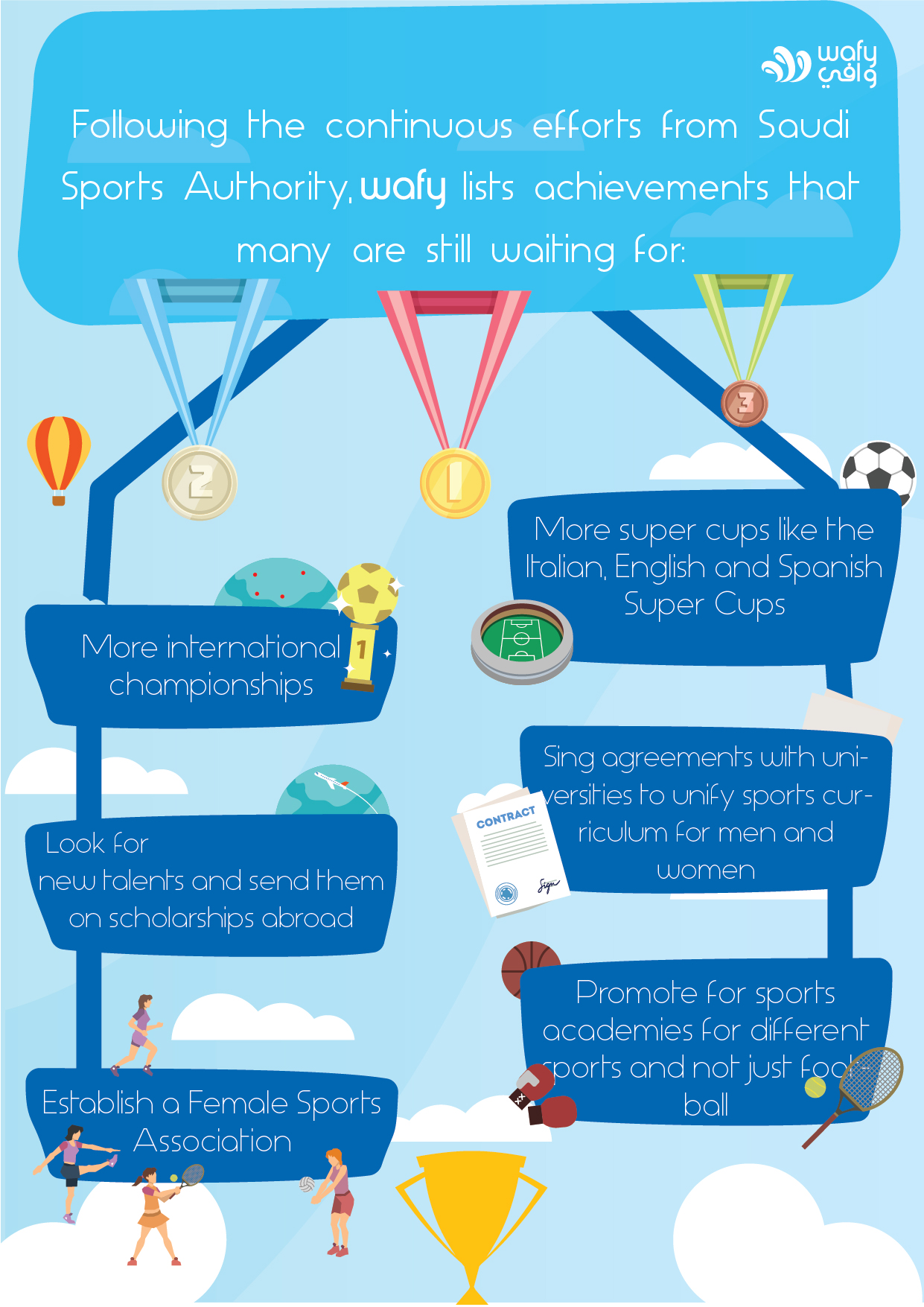 Following the continuous efforts from Saudi Sports Authority, "Wafy" lists achievements that many are still waiting for:
More super cups like the Italian, English and Spanish Super Cups.
More international championships.
Sing agreements with universities to unify sports curriculum for men and women.
Look for new talents and send them on scholarships abroad.
Promote for sports academies for different sports and not just football.
Establish a Female Sports Association.
---