Articles
/
Jabal Al-Arbaa: A relaxing outdoor experience
Jabal Al-Arbaa: A relaxing outdoor experience
جبل الأربع في الأحساء متعة الاسترخاء لكل العائلات
Source: Abeer Al-Amoudi
Al-Ahsa is a region that is well known for its iconic mountains, notably Jabal Al-Arbaa. Regularly attracting tourists and mountain climbers.
Location and name
Jabal Al-Arbaa is a wonderful rock formation located in south Al-Hofuf and is one of the well-known group of mountains in Al-Ahsa alongside Jabal Al-Qarah, Al-Shu'bah, Abu Husais and Kenzan. It is named after its four conical shaped plateaus, two joined together and the other two separate from each other.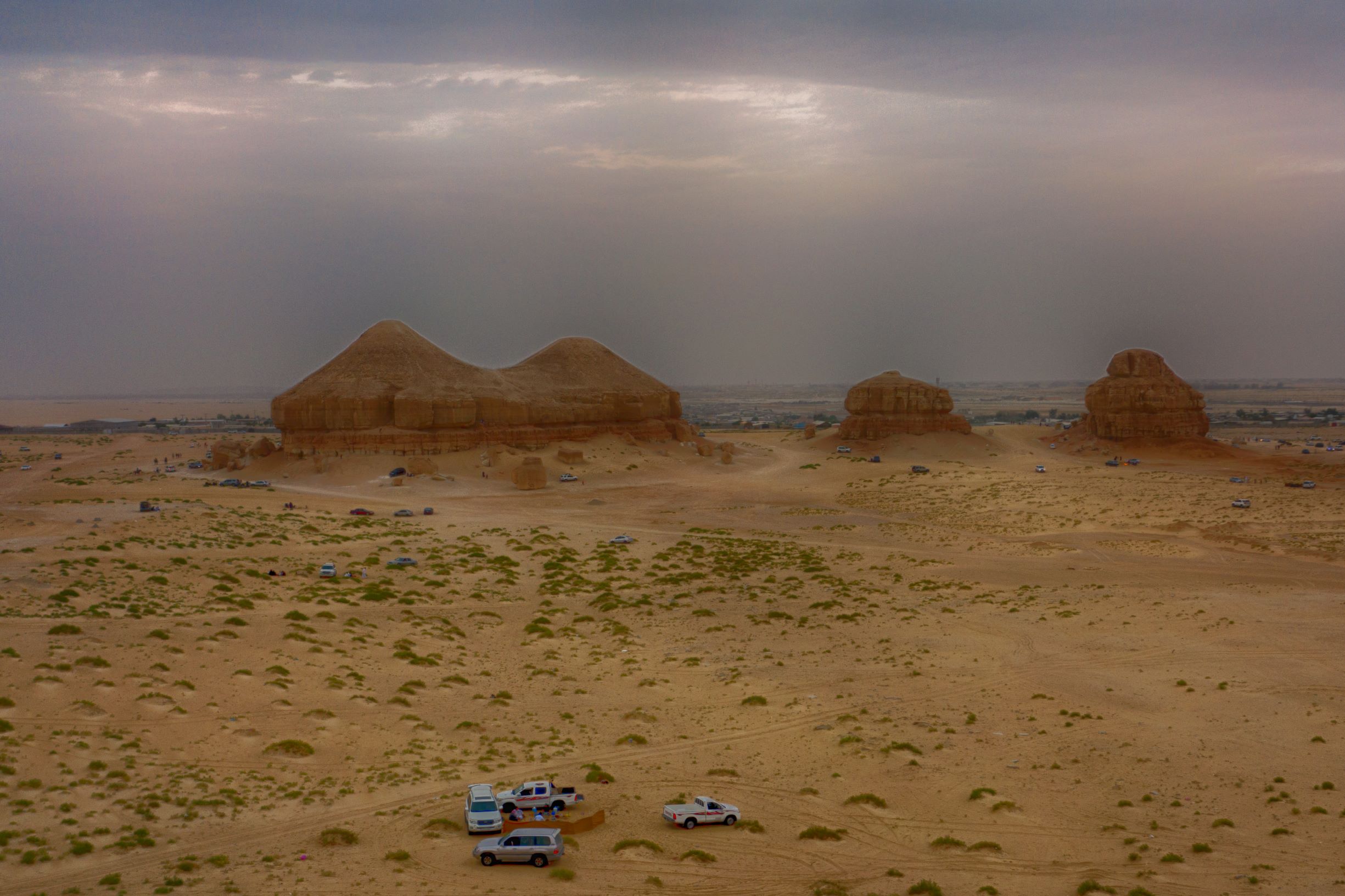 History and nature
The area surrounding Jabal Al-Arbaa is distinguished by its deep history and picturesque nature. It is suitable for all the family looking for a relaxing outing in the fresh air.
Activities
The mountain is located near the Equestrian Club Square, where several activities regularly take place such as horse and camel races. It is also an ideal place for photographing natural phenomena such as solar and lunar eclipses. The largest gathering of astronomers in the Kingdom came to Jabal Al-Arbaa to monitor annular solar eclipses.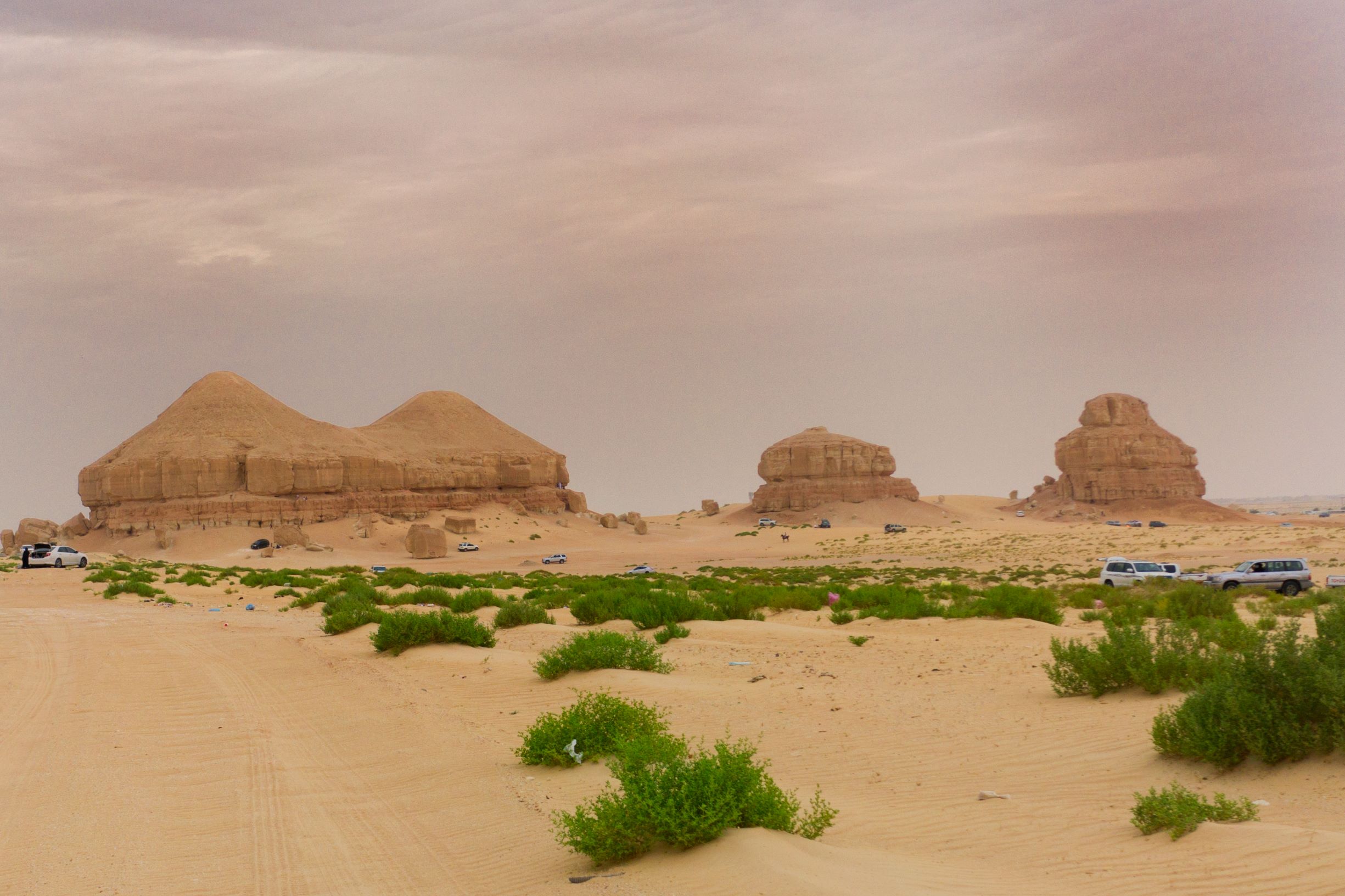 Exploring and hiking
Hikers and explorers will enjoy walking among its sands and exploring caves that are characterized by their cold limestone, making them cool in the summer and warm in the winter. Bird watchers also enjoy spotting migratory birds such as the nightingale during the migratory season.
Photos by: Muhammad Al-Fuhaid
---