Articles
/
Jalabiyah: Epitomizing feminine elegance over Ramadan
Jalabiyah: Epitomizing feminine elegance over Ramadan
الجلابية زينة المرأة في رمضان
Ramadan is a great opportunity for ٍSaudi women to wear the latest Jalabiyah fashion trends. In fact, many designs adhere to local traditions and customs that have been passed down from generation to generation.
Jalabiyahs are traditional attire for women of all ages and they are popular in Ramadan. Every Saudi woman's wardrobes are filled with colorful and elegant designs that can be shared with her daughters, mothers and sisiters.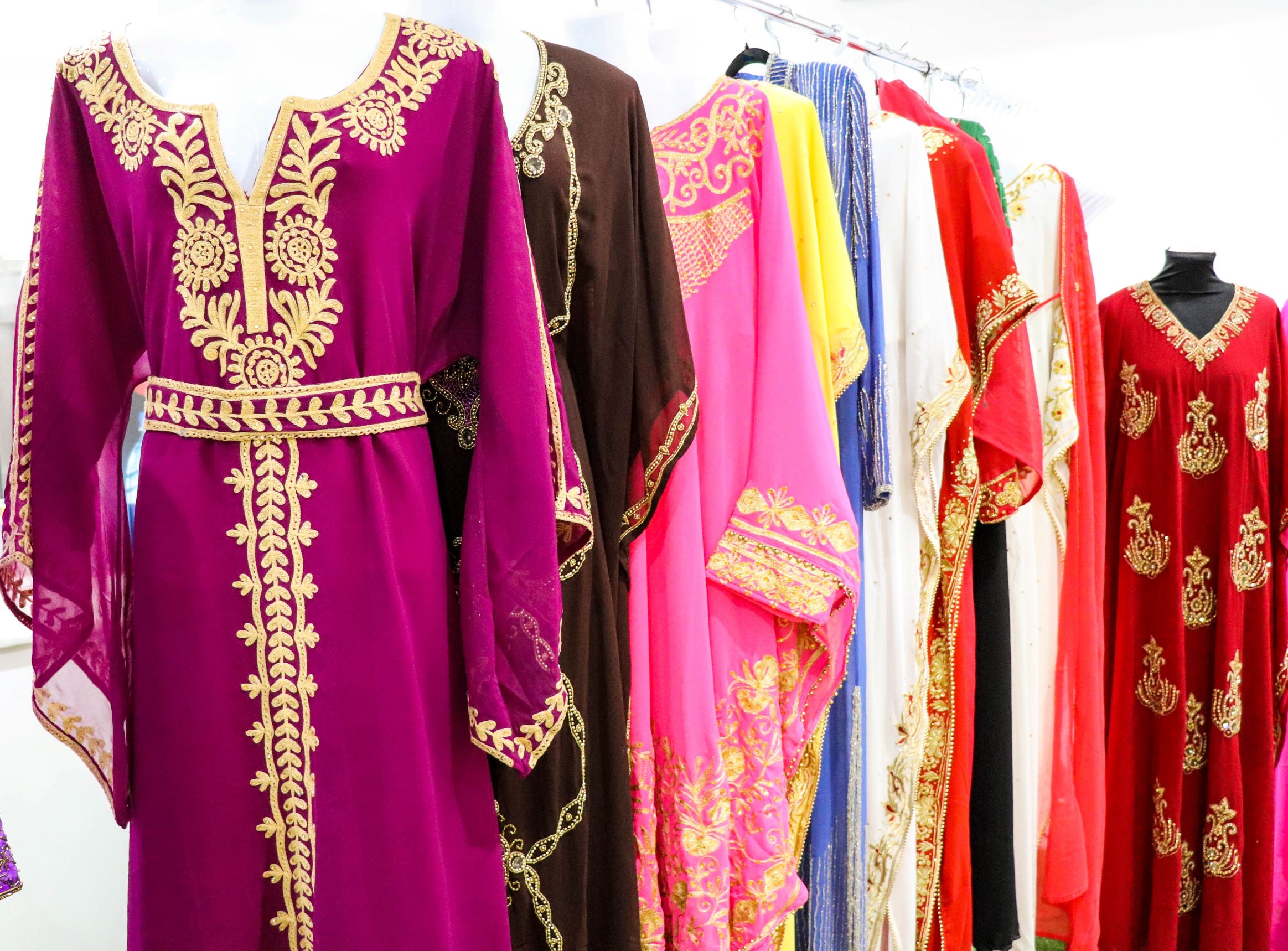 Women's fashion
Women in the Kingdom have always worn the traditional Jalabiyahs over the holy month. In the past, the design of this long and flowing garment relied on dark black and dark red colors interspersed with beautiful green embroidery. Over the years, however, women's fashion has flourished and evolved with more sophisticated designs coming to the fore. Today, Jalabiyahs have different colors, shapes, and designs while reflecting Arab customs, traditions, heritage and culture. There are often special designs released over Ramadan that have played an important role in promoting a culture of wearing this beautiful dress.
Ramadan bazaars
Ramadan bazaars have boomed significantly recently and designers compete to display the most beautiful jalabiyahs and traditional Ramadan clothing at competitive prices. Every fashion designer has their own vision and design for this iconic dress. In particular, the jalabiyah in Najd and Al-Qassim tends to be simple and beautiful and suits women looking for comfort and elegance at the same time.
---