Articles
/
Jeddah Waterfront: A Renovated Area with a Long History
Jeddah Waterfront: A Renovated Area with a Long History
"واجهة جدة البحرية" تاريخ عريق لوجهة عالمية حديثة
Source: Hana'a Al-Alwani
Jeddah Waterfront (JW) has a long history since the sea has been the primary tourist destination in Jeddah. Residents of Jeddah have always planed their entertainment programs and activities near the Red Sea.
Jeddah Corniche is 45 km long and it has been first constructed by Mohammad Saeed Farsi back in 1973. During that time the municipality has worked on land reclamation, and what is being renewed now is that exact land.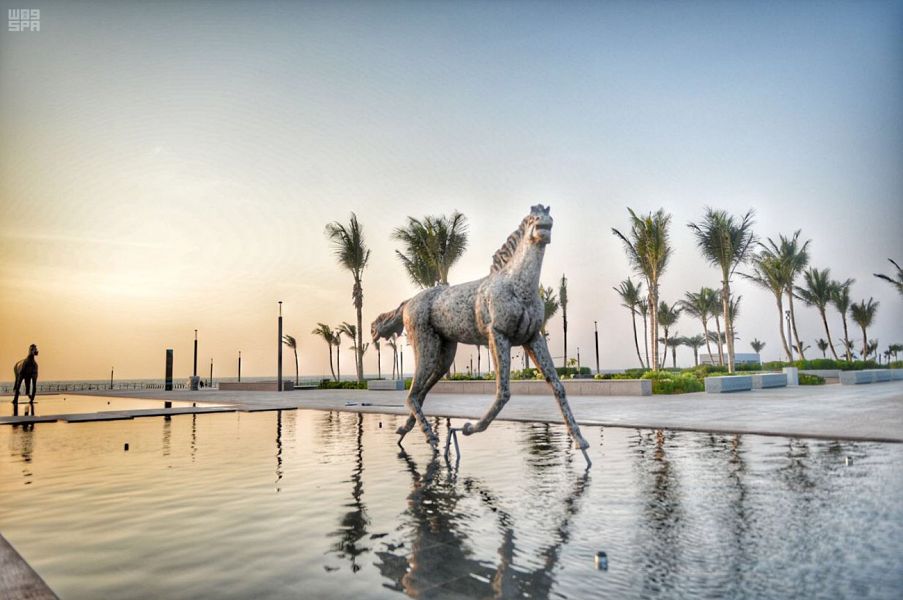 JW development
The current development of JW has started in 2011. The initial stage is the northern corniche that stares from the Border Guard until Al-Nawras Roundabout and it is 3.6 km long and it was open to public in 2012. the second stage was the 3.6 km Corniche located between Al-Salam Palace and the Equestrian Club, which was ready for public in 2013.
The New JW
Jeddah waterfront was inaugurated on November 2017. The project is an added value to the city making its coast an attractive destination. Equipped with 600 parking lots, 3 pools, kids zones and walking/cycling area JW is now the favorite to-go place for families.
The current JW is 4.5 km and is stretched over an area of 730,000 square km. There are 7 open areas available in the JW with a total capacity of 1000 person and the waterfront has massive green zone. JW is known for its logo depicting "a seagull", a bird that flies often over Jeddah coast.
---