Articles
/
Jeddah: A perfect city for walking
Jeddah: A perfect city for walking
23 ممشى تستقبل النسمات الباردة في جدة
Source: Khuloud Al-Saleh
Residents and visitors of Jeddah looking to take a stroll in this beautiful coastal city are very well-catered for thanks to its network of pedestrian walkways that stretch for long distances. These pathways were set up to improve public health and promote an active lifestyle.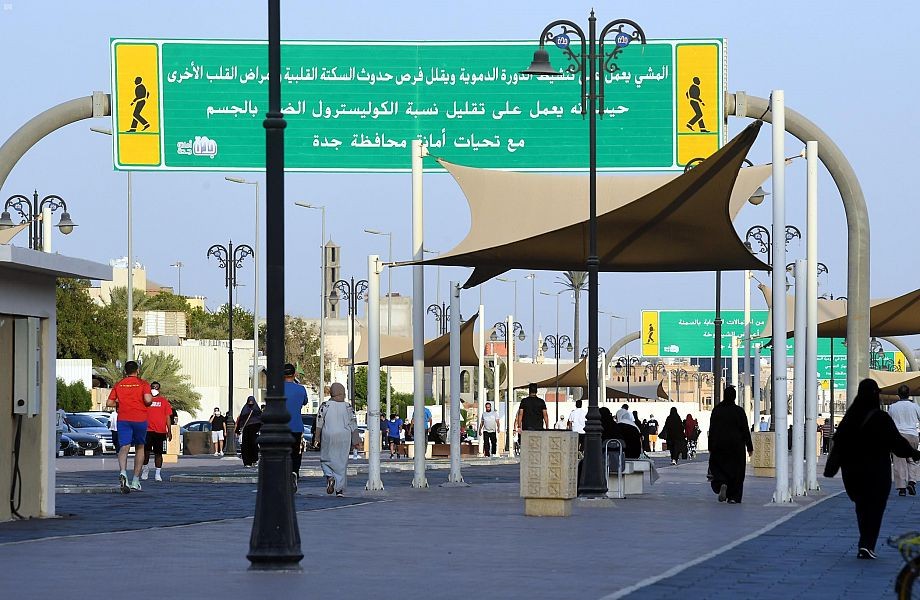 Dedicated walkways
Jeddah currently enjoys 23 pedestrian walkways that have been carefully constructed and designed with lighting on both sides, allowing people to walk there safely at any time of the night. They are surrounded by ample parking facilities and feature fitness equipment for all ages as well as bicycle routes.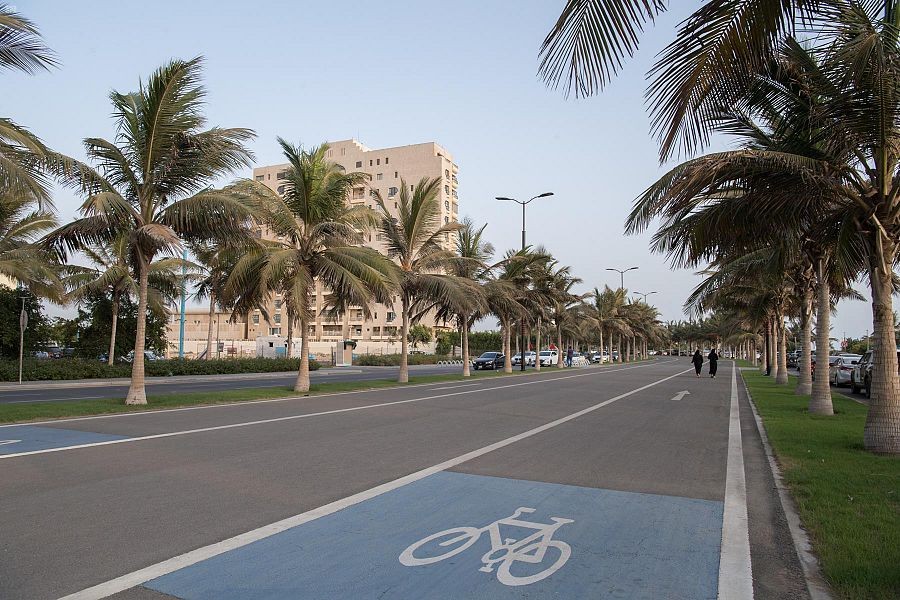 Waterfront
One of the most famous walkways in Jeddah can be found by the city's waterfront, overlooking the Red Sea. It is the longest pathway of its kind in the city with a length of 4.5 kilometers and width of 10 meters. It is particularly popular with walkers looking to take in the waterfront and enjoy the breathtaking scenery.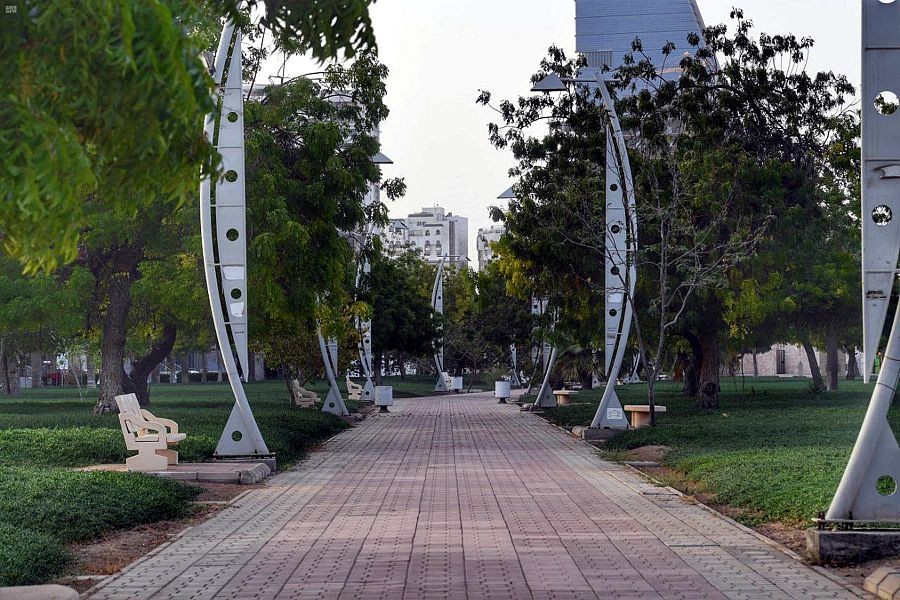 Prince Fawaz
The Prince Fawaz walkway stretches for over four kilometers and is 15 meters wide. Exercising equipment, seating and parking are all available.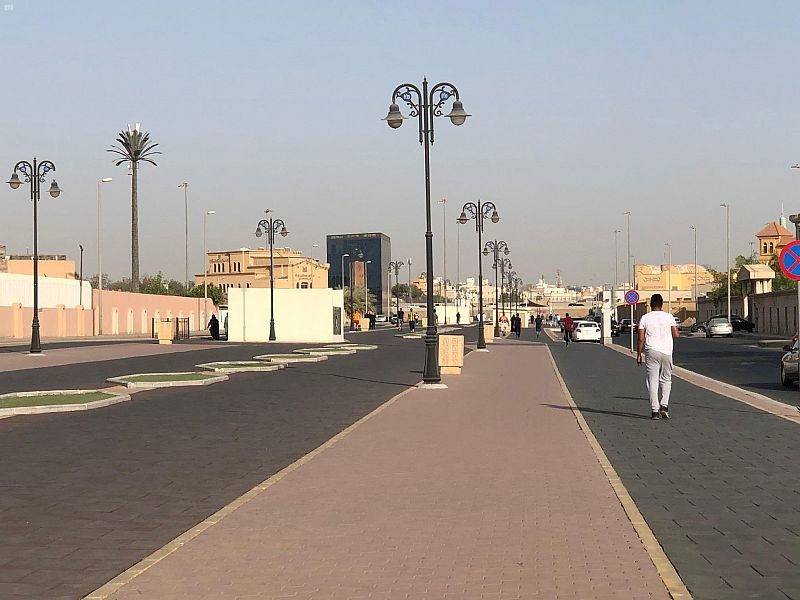 Al-Rehab
This walkway is unique as it has also been designed as an artistic project. Located between Um Al-Qura Street and Al-Haramain Road, it spans 60,000 square meters. The walkway stretches for over 1,500 meters and is 40 meters wide.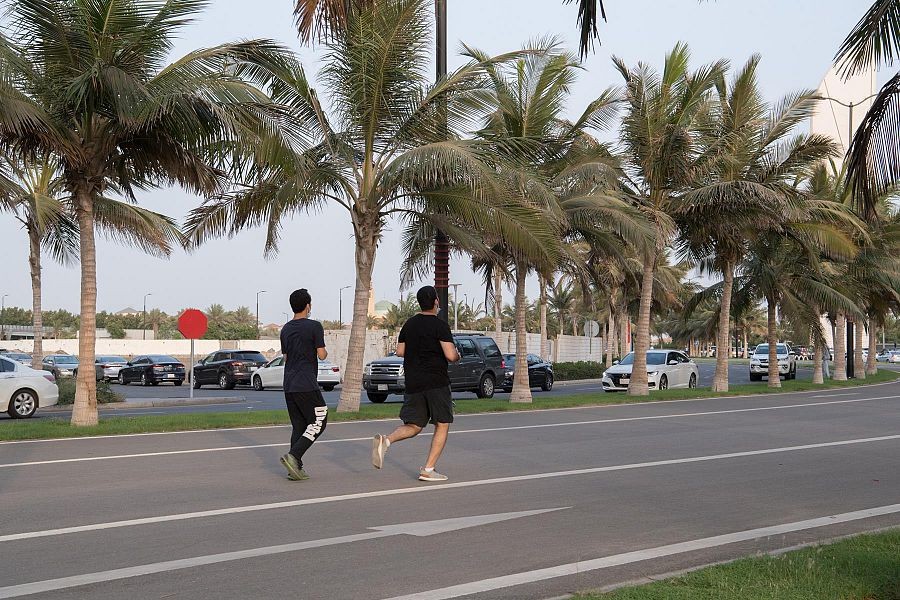 Walkway network
Walkers look to put their jogging shoes to use will typically find a walkway nearby. Other popular walking areas include the Al-Yamamah, Taiba, Al-Samer, Zahrat Al-Waha, Beach Garden, Al-Nakheel, Al-Seef Beach and Al-Faisaliah walkways.
---