Articles
/
Jorash: Uncovering the secrets of ancient civilizations
Jorash: Uncovering the secrets of ancient civilizations
موقع جُرش الأثري وأسرار الحضارات القديمة
Source: Nadeen Al-Wazani
The site of the ancient city of Jorash, located south of Asir region, has attracted archaeologists due to the recent discovery of evidence that ancient settlers from 3,000 years ago had made their homes in the area. Located specifically in the Uhud Rufaidah Governorate, settlements flourished north and center of the site during the Islamic and Abbasid periods.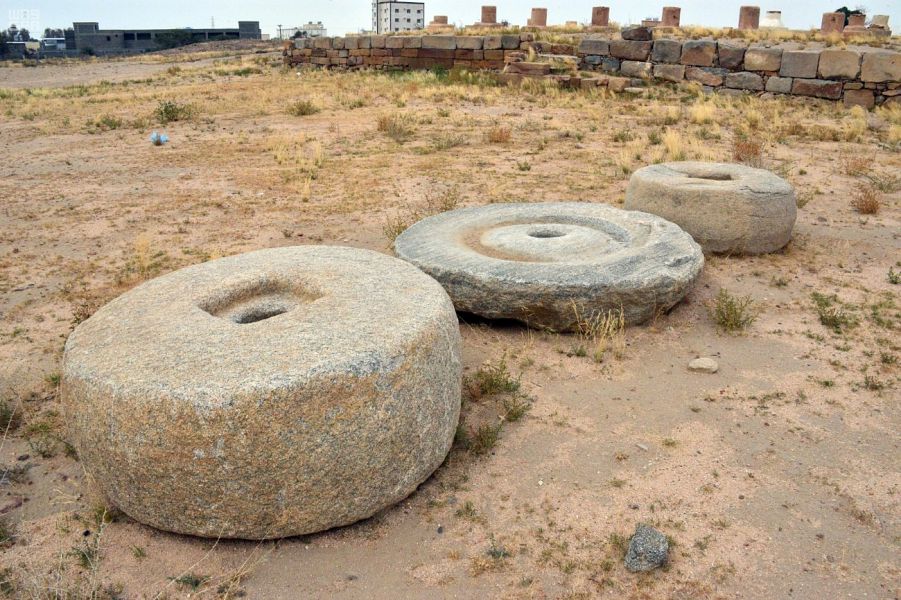 The city of Jorash played an important role in trading because it was located on the main ancient trade routes between the southern and northern Arabian Peninsula areas. Jorash was famous for its leather handicrafts and also produced artillery for war efforts.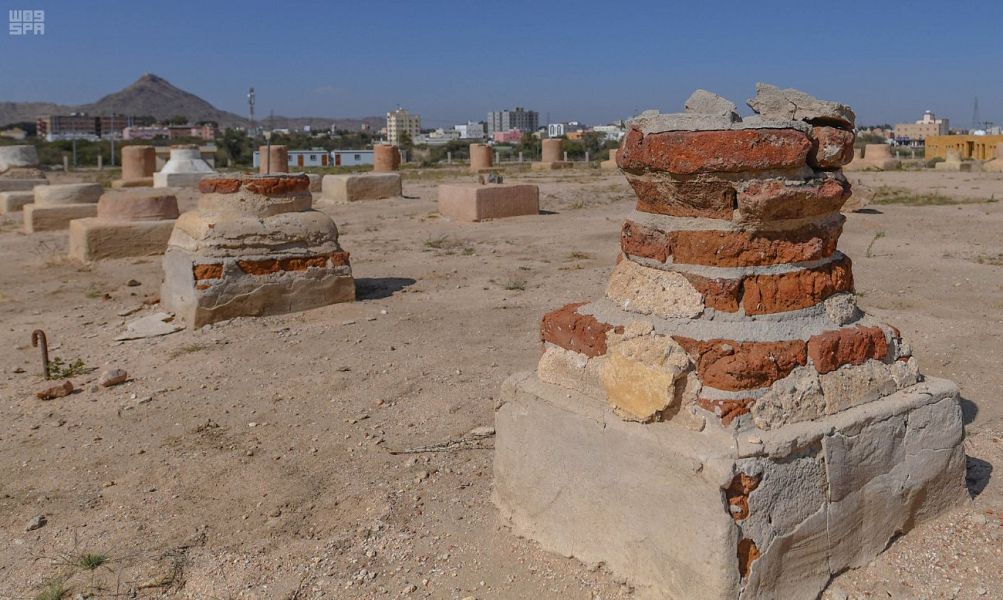 Construction
Many ancient hills extend along the rectangular-shaped site from north to south. On the eastern side of the site are large walls constructed from polished rock of up to 80 cm in length and 60 cm in width. The size of the walls and construction methods are similar to those found in another archeological site located in Najran.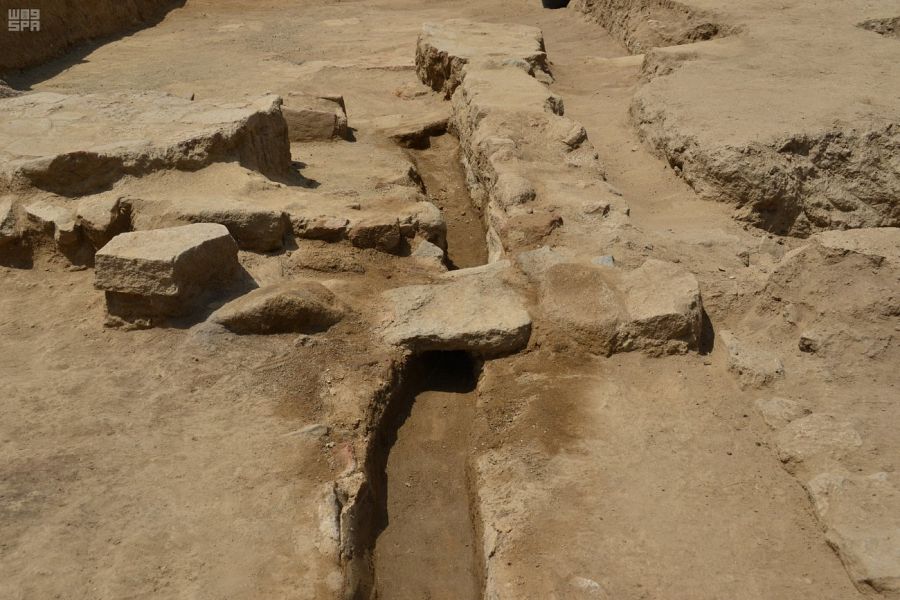 Archeological findings
During the fieldwork carried out by excavation teams, many archaeological findings were discovered, some dating back more than 3,000 years to the Al-Hemer civilization. The foundations of two mosques from an early Islamic period were uncovered; they were built on top of the foundations of a pre-Islamic fortress in Jorash. Rock inscriptions of a bullfighting a lion were also found, symbolizing the development and strength of Jorash at the time.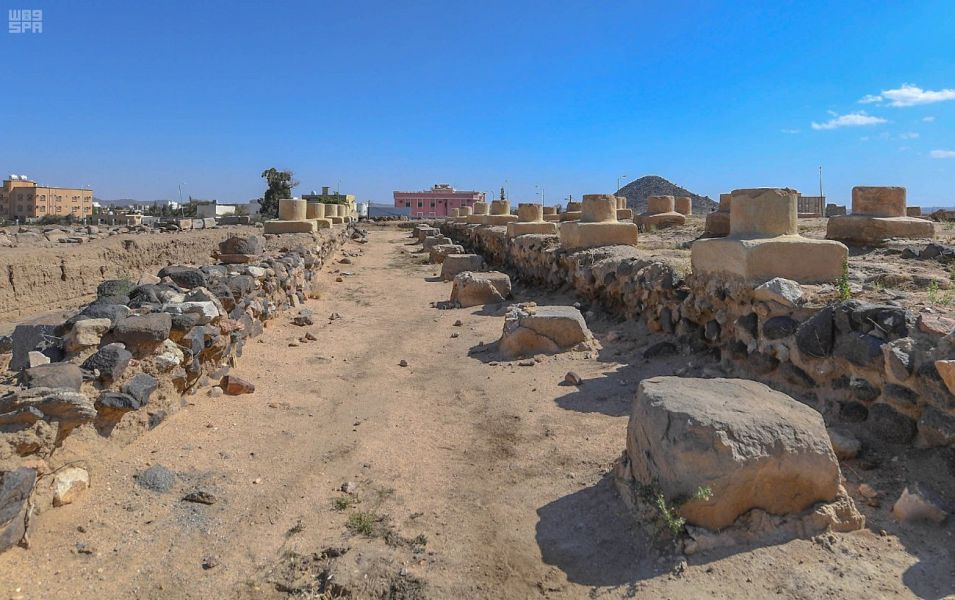 Other findings varied from stone pieces, pottery, and glass vessels from periods before and after Islam. Some red pottery bowls with animal and vegetable designs were also found, also resembling similar discoveries in an archaeological site in Najran dating back to the late Islamic period.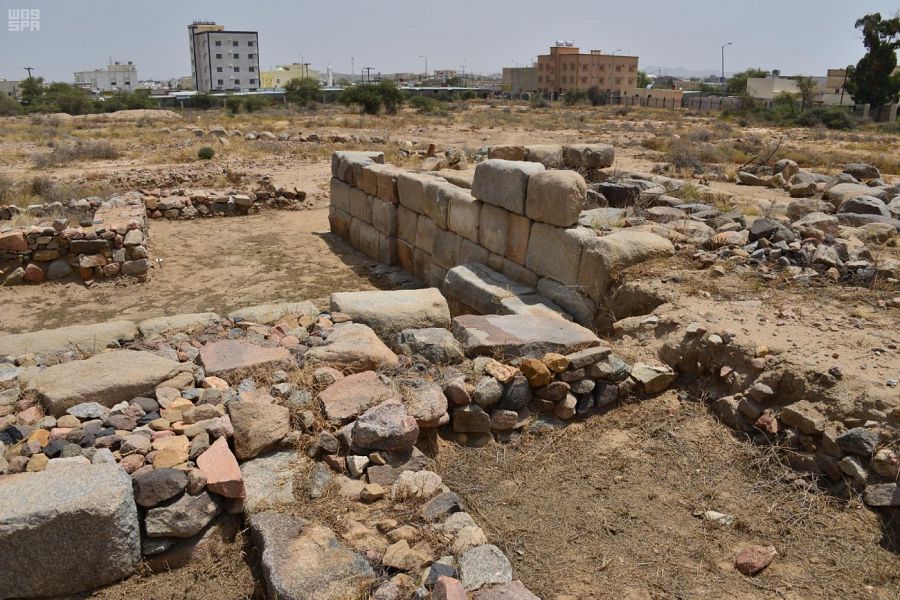 The team found a number of colored ceramics, metal tools, and rare bronze coins from the Abbasid period. The discoveries included fragments of pots and small tools of various sizes and colors and drawings that are being restored so researchers can understand their cultural relevance.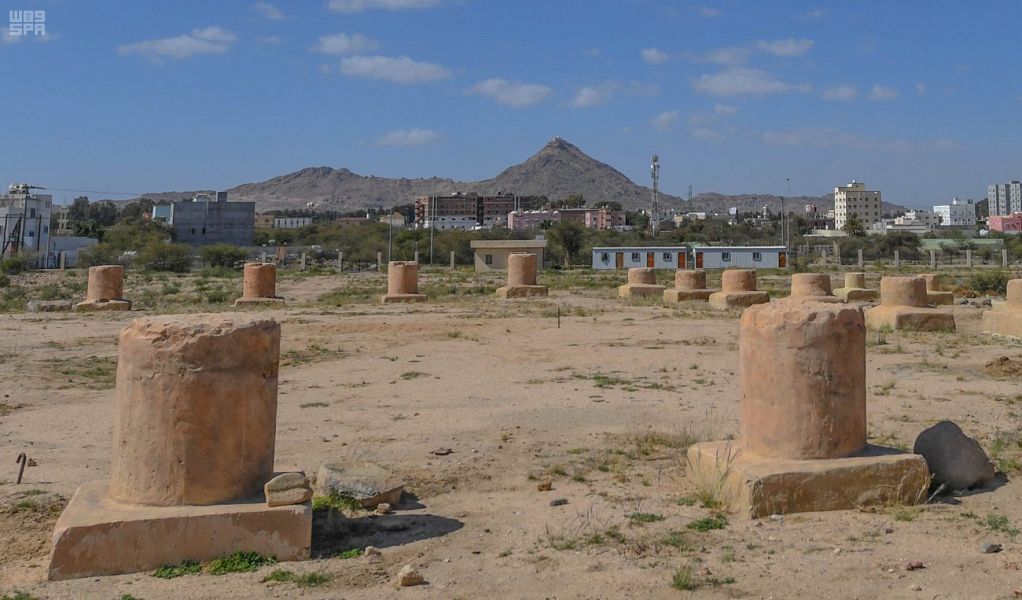 Tourist services
The Saudi Commission for Tourism and National Heritage is conducting a project to develop the Jorash archaeological site and open it to the public – it is currently fenced for protection. The site will feature multiple galleries displaying artifacts and documentary films as well as a waiting room for visitors and a café. The ultimate aim is to provide an integrated experience for visitors looking to learn about Jorash.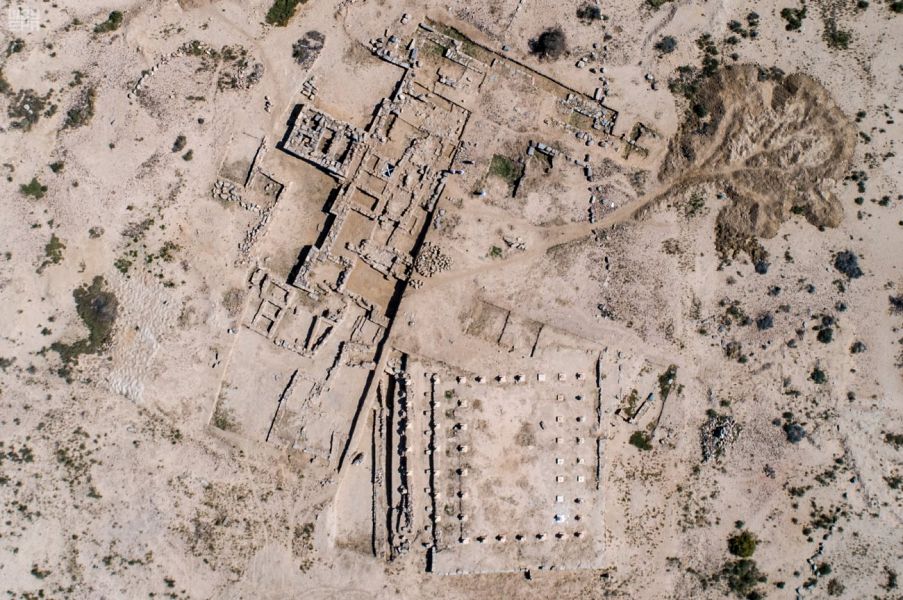 ---