Articles
/
Jubail: Beaches haven of the EP
Jubail: Beaches haven of the EP
الأجواء البديعة تجذب الزوار لشواطئ مدينة الجبيل الصناعية
Source: Khuloud Al-Saleh
Over the weekends, it is commonplace to find families flocking to Jubail's beaches to enjoy a picnic. These visitors enjoy the city's clean and spacious facilities and will often swim, snorkel, barbeque or sunbathe in a happy and family-friendly atmosphere.
Corniche
Residents and visitors of Jubail Industrial City enjoy an exquisite 69-hectare waterfront surrounded by wide walkways with a total length of three kilometers, coastal parks and dense pockets of trees that make walking and jogging an enjoyable exercise. Other facilities include restaurants and cafes, children's playground, shaded areas, restrooms, concrete seating and parking lots.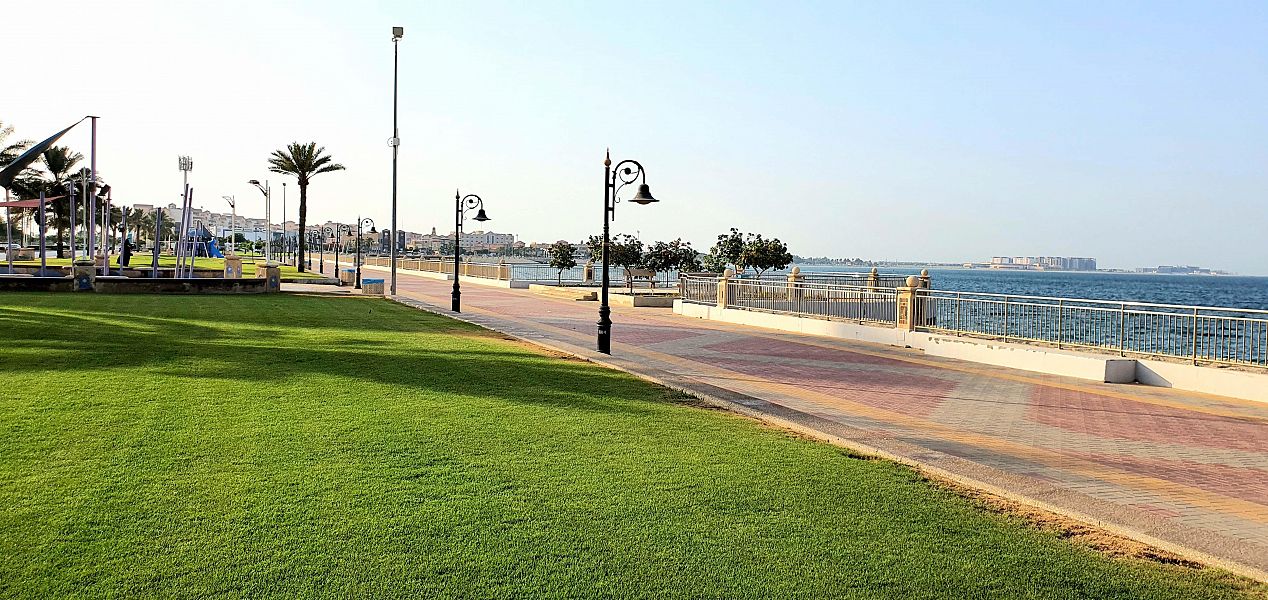 Al-Fanateer Beach
This is one of the most modern and cleanest beaches in the Eastern Province. Located on an area of 19 hectares, it features a kilometer-long stretch of sand as well as children's playgrounds, shaded areas, and green spaces.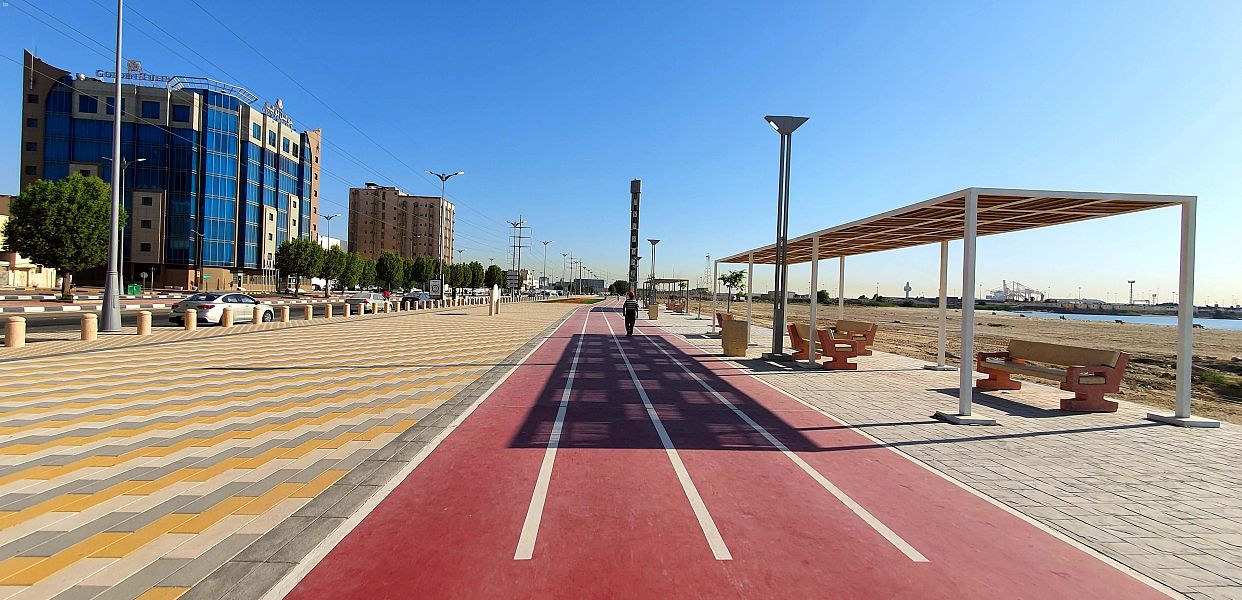 Dareen Beach
One of the city's well-maintained beaches popular with visitors, Dareen Beach is perfect for those who want to spend their evening by having a tasty BBQ and enjoying the golden sands and gentle waves. It is located on an area of 270 hectares, and there are many services and facilities provided.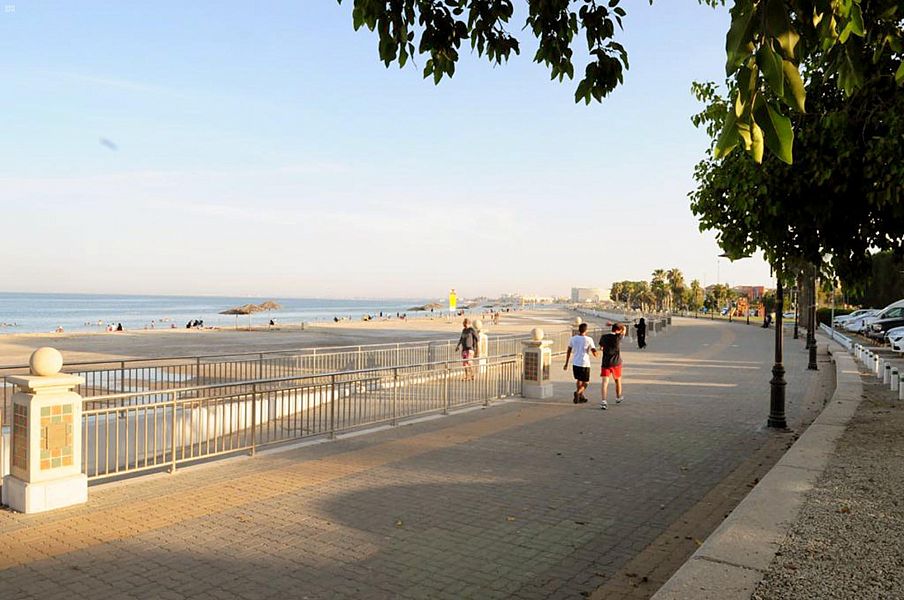 Al-Nakheel Beach
This beach welcomes its visitors with six aesthetic models at its entrance. Spanning 44.6 hectares, it is a haven for families and friends with many services such as a mosque, toilets and children's playground.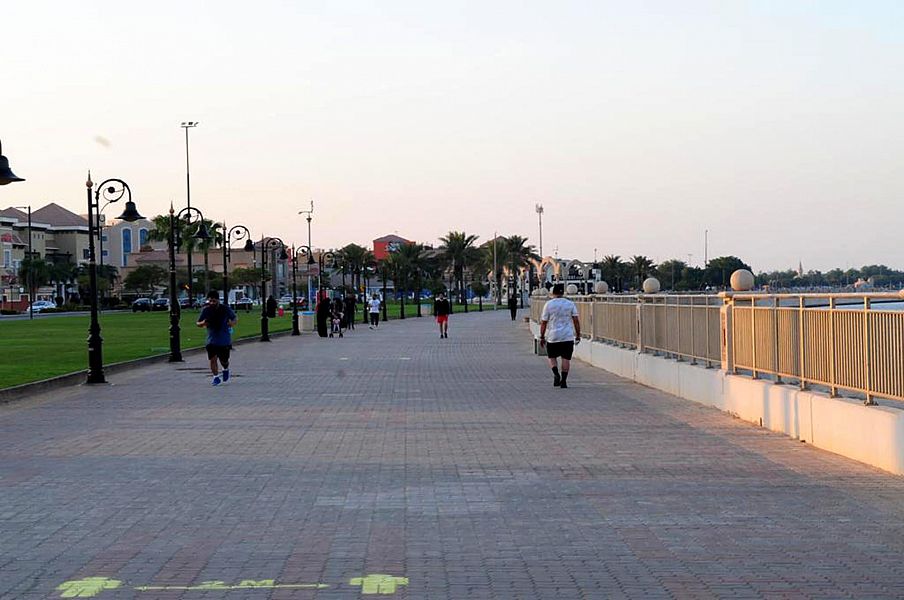 Youth Beach
Many young people like to visit this beach due to the availability of large display screens that broadcast sports and important events. There are also many football and beach ball facilities. The sandy beach area is 150,000 square meters and features many services such as wireless internet, parking spaces, restaurants, cafes and shaded seating areas.
---