Articles
/
How to spend the perfect two days in KAEC
How to spend the perfect two days in KAEC
كيف تقضي يومين من المغامرة والمرح في مدينة الملك عبدالله
Source: Khuloud Al-Saleh
King Abdullah Economic City (KAEC) is developing a reputation as an international entertainment location following its hosting of recent concerts and events that have attracted thousands of visitors. The city has proven that it is well-equipped for hosting entertainment, social and sporting events.
Visitors can participate in sports competitions and enjoy a modern environment suitable for adults and kids alike. The city also features an Aqua Fun Floating Water Park, K-max Cinema, and Juman Karting to know more about Top KAEC amazing places.
Visitors can enjoy electronic games, rent boats to go on sea trips or just ride their bikes at specially-designated locations. The city is characterized by its clean and beautiful beach with a yacht club and authentic Islamic architecture.
Prior to arriving at the city, visitors are required to register at the KAEC website. After that they can enjoy a variety of activities at the beach or sample Arab or international cuisines here is our list of the restaurants in the city.
KAEC is divided into six components: Industrial Zone, Seaport, Residential Area, Sea Resorts, Education Zone and Central Business District.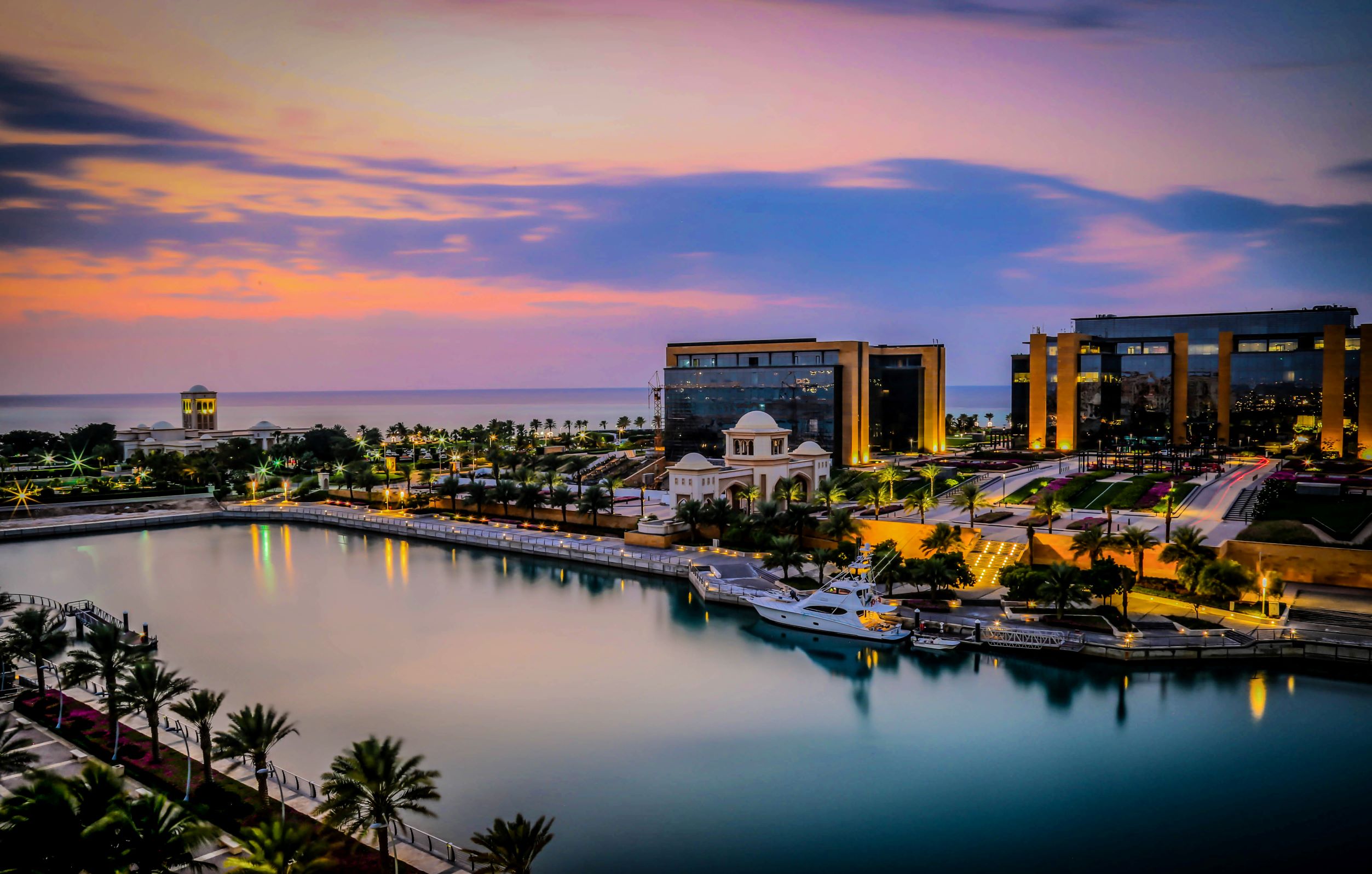 At the heart of the city there is the Bay La Sun Hotel and Marina, a five-star hotel with 192 deluxe rooms and six executive suites with a sea view. The hotel has different facilities including a gym, spa, swimming pool, auditorium and bowling alley. It also features indoor restaurants and coffee shops.
KAEC is split into six residential districts: Bay La Sun, Al-Waha, Al-Tala Gardens, Al-Shurooq, Al-Murooj and Al-Hejaz Miram. In 2018 Al-Murooj was named the best residential district in the Arab region by the International Property Awards. The villas and apartments at KAEC can be rented from the real estate office by the beach; a variety of financing options are also on offer.
---