Articles
/
Khaybar's White Mountain: A rare geological landmark
Khaybar's White Mountain: A rare geological landmark
الجبل الأبيض .. أحد المعالم الجيولوجية النادرة في العالم
Source: Nadeen Al-Wazani
Nestled in the heart of one of the Kingdom's most popular lava fields between the cities of Madinah and Hail is a pale-colored mountain with a rare crater considered to be a geological phenomenon. Visited by tourists all year round, this so-called White Mountain has been a dormant volcano for thousands of years.
Located in Harrat Khaybar, about 130 kilometers north of Madinah and about 56 kilometers southwest of Hail, it covers an area of 14,000 square kilometers and stands 2,092 meters above sea level. It is thus the highest mountain in Najd. The White Mountain lies at the mouth of Wadi Rama, whose water flows into Khaybar until it mixes with the rivers and streams of other valleys and finally reaches the Red Sea.
A rare landmark
NASA has taken pictures of the fascinating White Mountain volcano and described the location as one of the rarest regions on the planet. It expands over a pitch black surrounding area that formed from volcanic explosions thousands of years ago.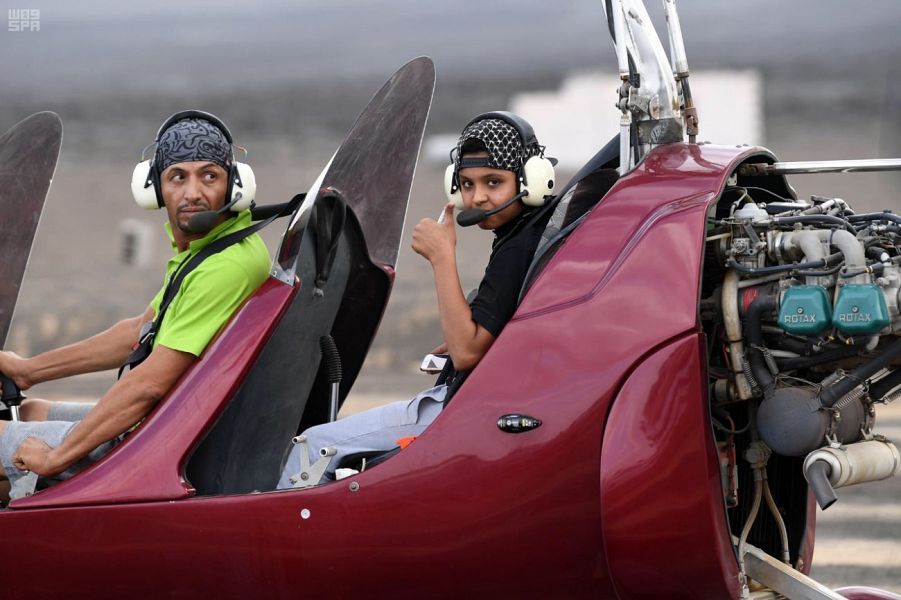 Must-see destination
Despite the difficulty of traversing the harsh terrain, the mountain is visited by travelers, hikers and nature lovers from all over Saudi Arabia and the Gulf, especially in the winter. Visitors prefer to climb the mountain, walk across the dormant giant crater and capture the unique and stunning panoramic views offered by the location. It is characterized by the surrounding vegetation and cool weather in summer. Therefore, many tourist organizations carry out tours to this picturesque location.
Geological research
According to geologists, the distinctive coloring of this mountain was caused by a huge volcanic explosion that emitted gases and white ash containing silicon, contributing to its light color. The crater has also contributed to academic research.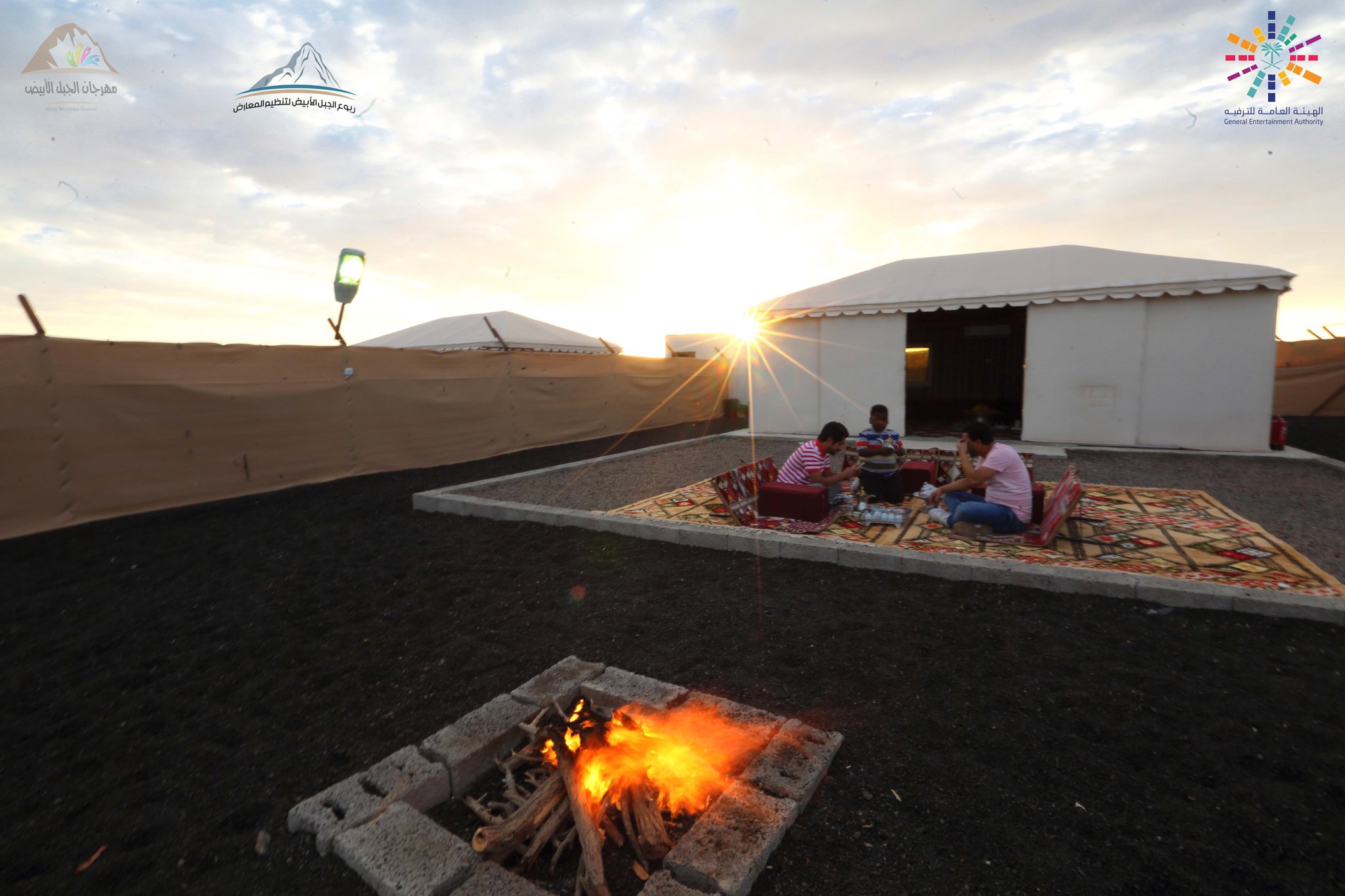 Festival
Due to its beauty and moderate climate, the White Mountain region is currently the location of significant tourism projects and events attracting investors and visitors from around the Kingdom. One of these important projects led to the organization of the eponymous festival, whose goal is to introduce Khaybar's natural landmarks, culture and history.
Activities include helicopter trips, paragliding shows, Arabian horse and camel displays, car races, poetry evenings, safari excursions and art, photography and folklore events. The festival caters to all the family.
---