Articles
/
Ringing Bird Lake in Riyadh: Taste of the stunning outdoors
Ringing Bird Lake in Riyadh: Taste of the stunning outdoors
بحيرة "رنين الطيور" في الرياض متنفس سكان العاصمة في كل الفصول
Source: Khuloud Al-Saleh
In the heart of the desert, just an hour's drive away from Riyadh, lies a beautiful oasis that has been converted into one of the Kingdom's premier parks – the Ringing Bird Lake.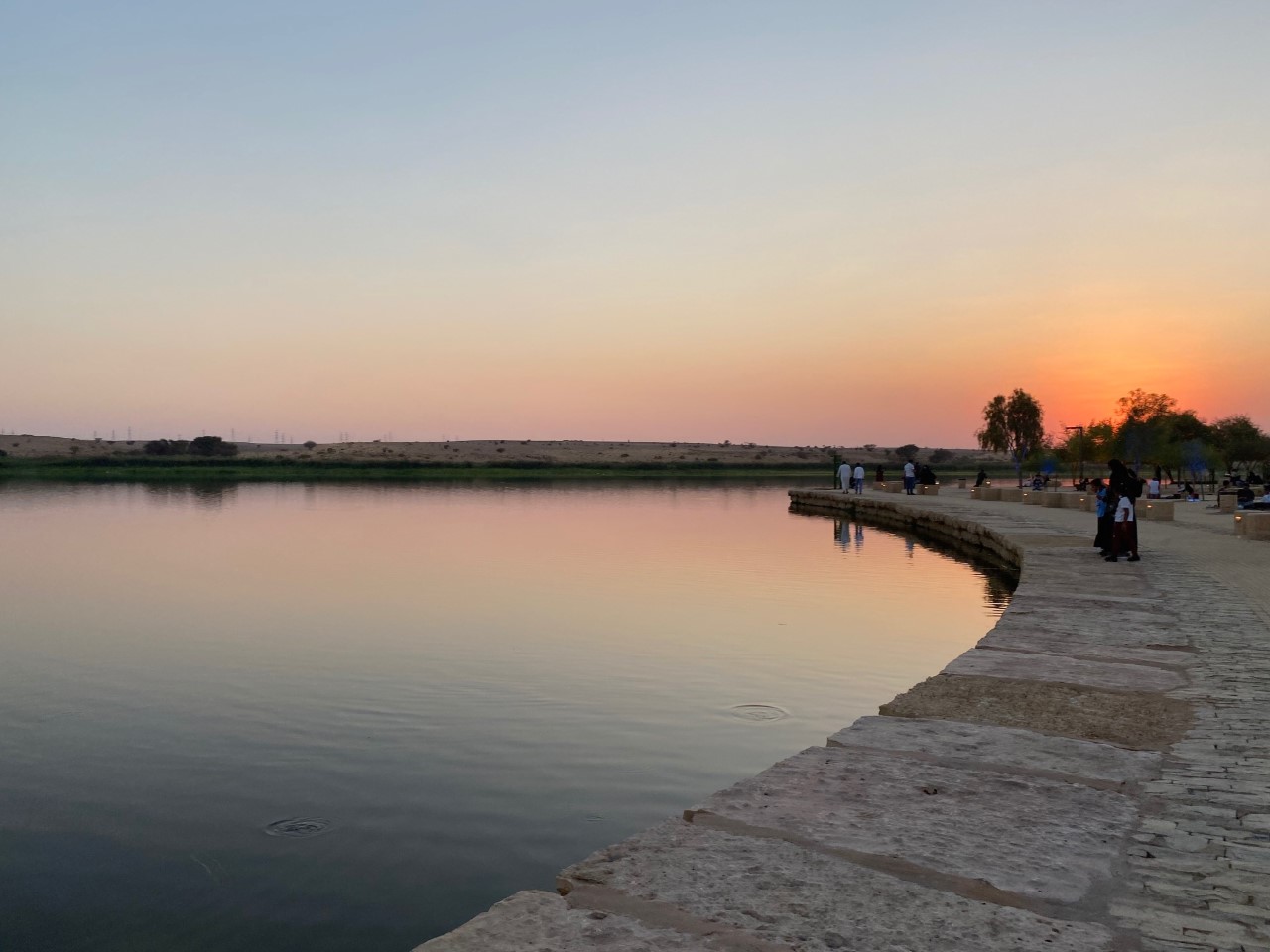 Situated in the Al-Ha'ir, one of the oldest areas in the Riyadh province at more than 800 years old, it is characterized by the diversity of its nature and offers a great outdoor experience for residents and visitors.
Stunning views
Visitors can traverse the park using the surrounding paved walkways, allowing them to enjoy the renovated lake and charming sunset views with their families and friends. The park provides seating areas and services catering to hikers, picnickers, and children playing ballgames or riding their bicycles.
Development
The open park was recently developed to receive visitors. The lakes were cleaned, streams were treated and water channels added to create a safe environment.
Historical Al-Ha'ir
The most famous heritage landmarks of Al-Ha'ir – a village – include surrounding towers, old buildings, fortresses and mosques. Notable attractions are the palaces of Ibn Jafran and Naba'a that were built to protect the locals. These historic landmarks are testament to the region's rich heritage.
---