Articles
/
Linah village: harking back to the era of Solomon
Linah village: harking back to the era of Solomon
قرية "لينة" يعود تاريخها لعهد النبي سليمان عليه السلام
Source: Khuloud Al-Saleh
If you are interested in visiting one of the most important commercial centers in the Kingdom's history, consider making a trip to Linah village. One of the oldest villages in the Arabian Peninsula dating back to the era of the prophet Solomon, it attracted merchants from Iraq looking to trade with their counterparts in the Arabian Peninsula, especially those in the Najd and Northern regions. It has multiple stores called "siyabit" that saved food for these travelers. Visitors can explore the ruins of the old market and mud-brick shops that have remained till now.
Location
The historical village is located 100 kilometers south of Rafha in a strategic location between Al-Nafud and Al-Hajrah, the main crossroads linking Riyadh, Qassim and Hail. It also lies on an old commercial road linking Najd and Iraq near an important landmark, the Darb Zubaida trail.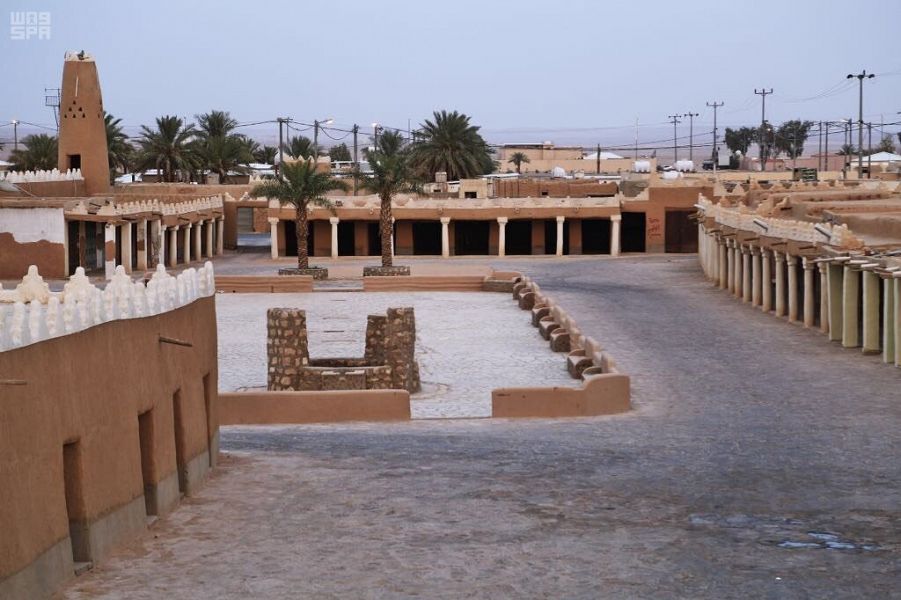 Story
The village's name was mentioned in many history books such as "The Book of the Arabs" and "The Book of Lexicon". It is believed that Linah had 300 wells dug by various jinn under Solomon's control.
Government efforts
Linah Municipality has developed a number of heritage landmarks in the historical village and surrounding areas in cooperation with the local branch of the Saudi Commission for Tourism and National Heritage. The historical Emirates palace, old market and local historical mosque have all been restored with the same materials used to construct them in the first place. The authorities also developed and linked the market with the mosque as well as the area surrounding the palace, also named after King Abdulaziz.
Emirates Palace
One of the most prominent landmarks in Linah Municipality is the aforementioned palace, established after the unification of the Kingdom in 1354 AH to be the provincial headquarters on the orders of the founder King Abdulaziz. It is considered one of the most important monuments in the country, especially because of the preserved inscriptions that describe the building's history and year of construction.
---