Articles
/
Exploring Al-Jouf's iconic Marid Castle
Exploring Al-Jouf's iconic Marid Castle
تعرف على قلعة مارد في الجوف وتاريخها العظيم
Source: Abeer Al-Amoudi
Al-Jouf is an area steeped in civilizational and cultural heritage due to its historical diversity. One of the region's key landmarks is Marid Castle, a historic military fortress located in the city of Dumat Al-Jandal, around 50 kilometers away from Sakaka. It dates back to the first century AD and the oldest recorded mention of it dates back to the third century AD, when Queen Zenobia invaded the region but could not breach the fortress. She said at the time: "Marid has rebelled, and Ablaq has glorified."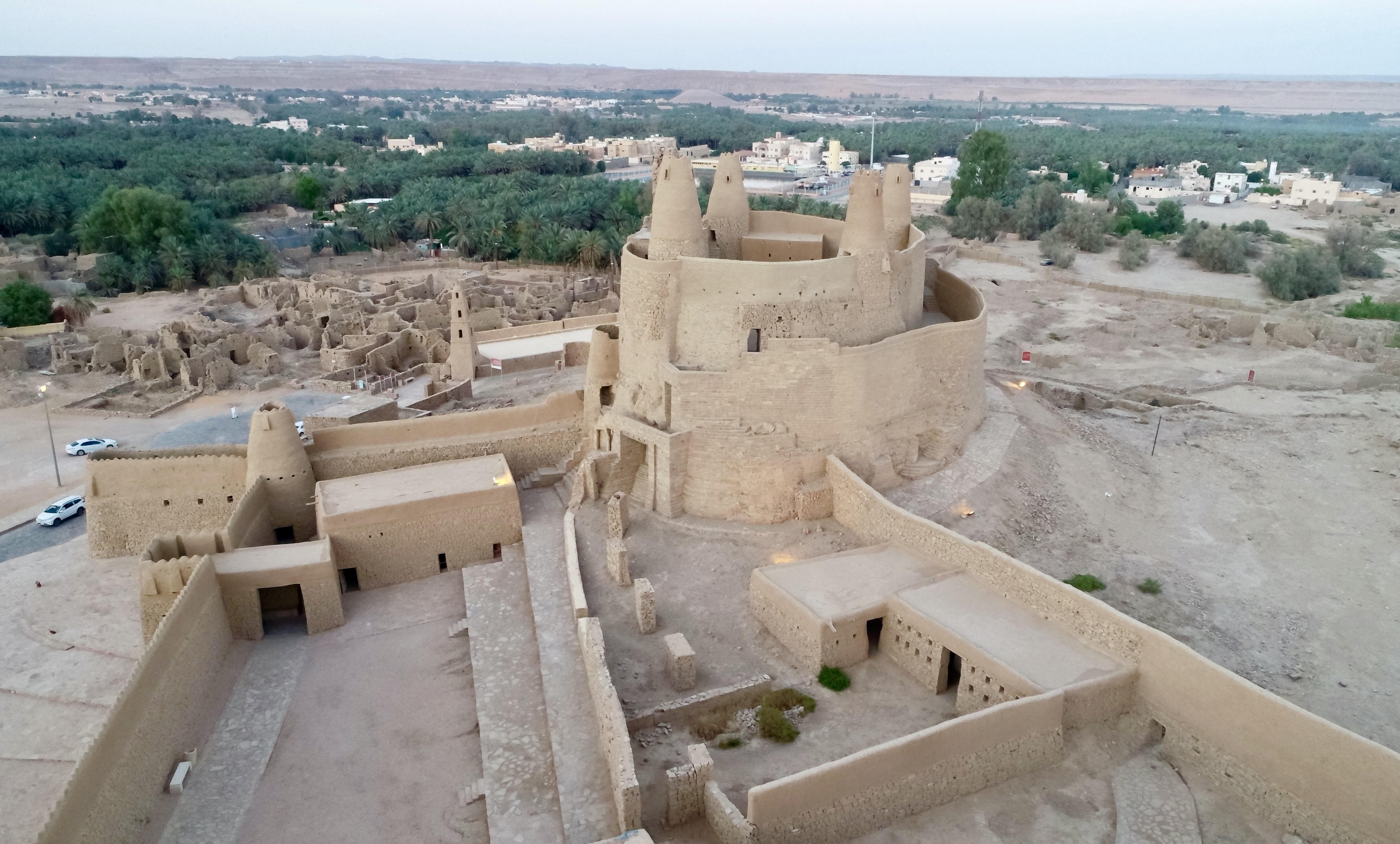 Name and location
The castle is located on a hill rising approximately 620 meters above sea level and overlooks Dumat Al-Jandal. This elevation contributed to its strength as a fortification as the castle could oversee all parts of the surrounding area and spot approaching enemies from long distances. Marid castle was named after its defiance against those trying to invade it. Excavation teams in 1976 discovered many Nabataean and Roman ceramics dating back to the first and second centuries AD.
Visitors wandering around the castle will be captivated by its great historical beauty and perhaps wonder how such a tall fortified castle was constructed with observation towers on a rocky hill. They will also enjoy great views of the surrounding orchards and some of the other ancient palaces located nearby.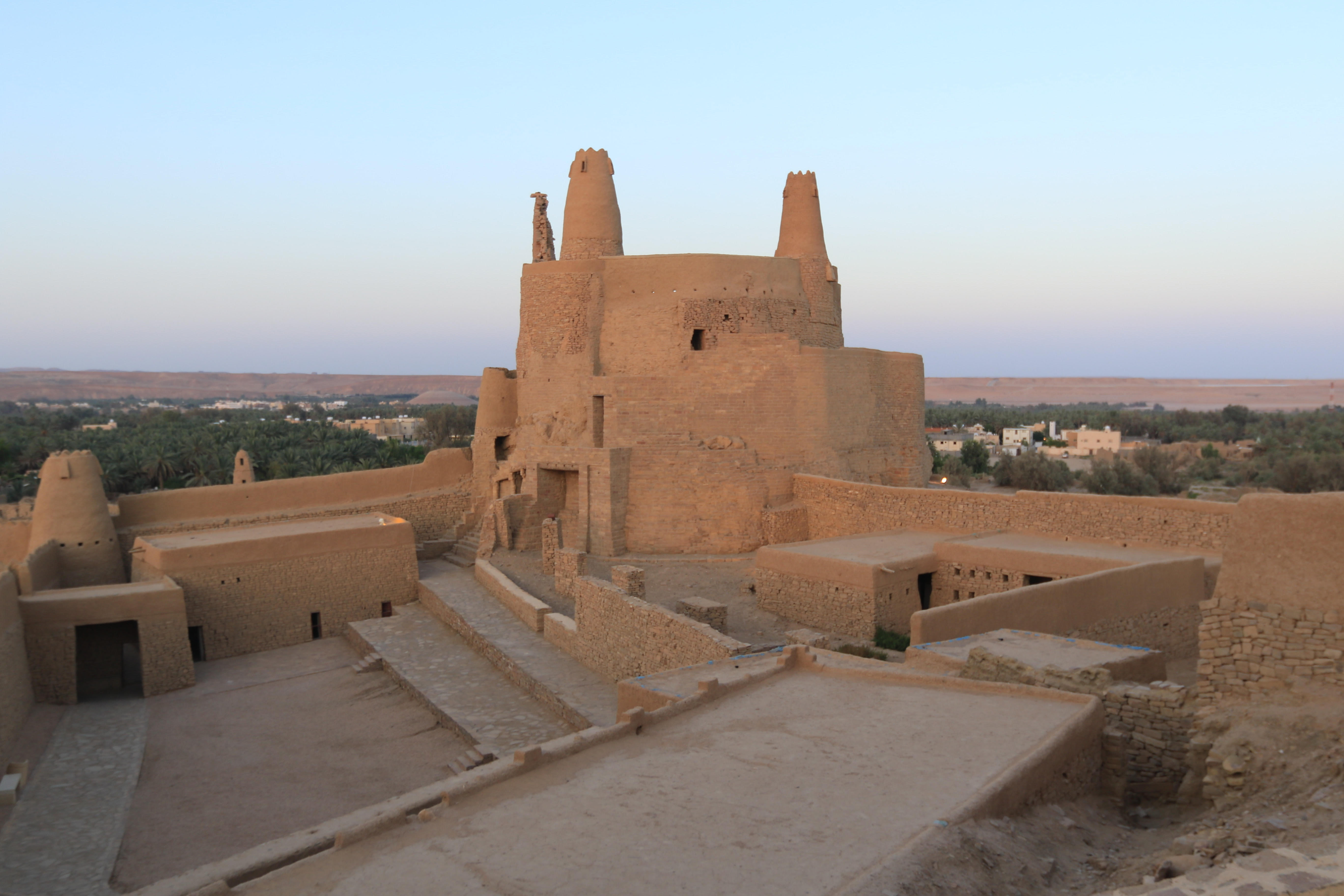 Construction
The castle can be accessed from two main entrances – one in the south and the other in the north next to the tower. It has two floors, with the ground floor constructed using stone and the upper with mud. There are also four conical towers, each 12 meters high and built using stone at the bottom and brick at the top. The south tower also contains three floors separated by ceilings made from tree trunks and palm fronds.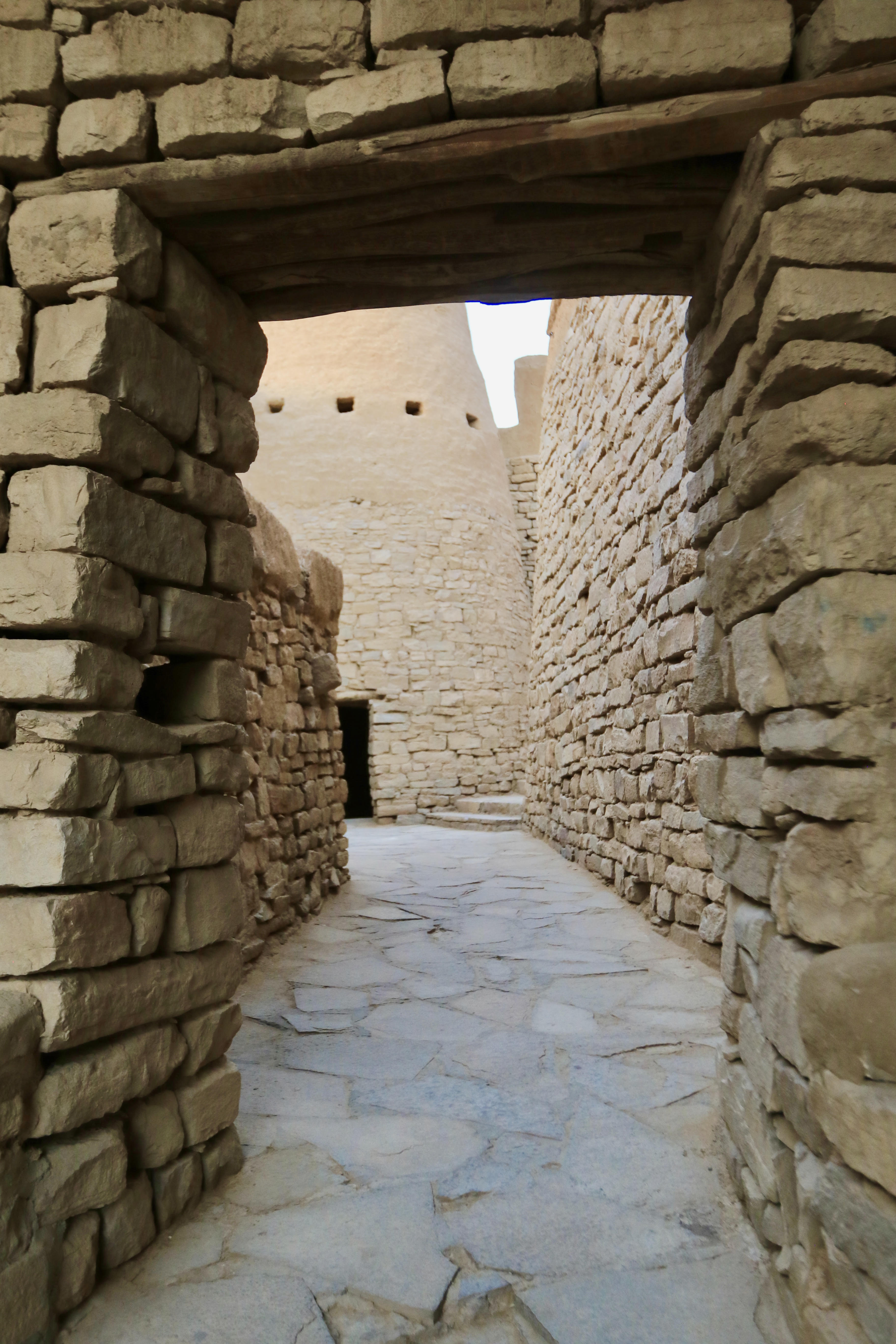 Inside the caste are two wells, while its floors contain rooms for guards, defense and observation. It is also surrounded by a large stone wall with many openings for observation and water drainage. The wall has two entrances opposite each other at the northern and southern sides. Visitors need about 30 minutes to climb the twisting 1,000-step stairway at the southern side to reach the top of the castle.
The northwestern façade was constructed of stone and stands at a height of about 21 meters, while the castle's main façade contains its highest walls featuring a rich red color that has not faded despite the passage of time. The castle was built in a way to protect it from cannons and other firepower.
Photos by: Awwad Al-Sabilah
---