Articles
/
Ministry of Culture Announces Folklore Competition
Ministry of Culture Announces Folklore Competition
وزارة الثقافة تطلق مسابقة الفلكلور الشعبي
Source: Fatima Al-Saleh
The Ministry of Culture has announced a Folklore Competition as part of its national project to document Saudi intangible cultural heritage. This should ease listing the different performances of Saudi regions and document the culture.
All Saudi regions are invited to take part in this competition through submitting videos and recordings to three categories: traditional dances, traditional music and traditional folktales.
The competition which starts on Wednesday will last for two months and all segments of the society can join to compete on prizes that are worth SR1,050,000; 10 winners will be named in each category and people can register through this link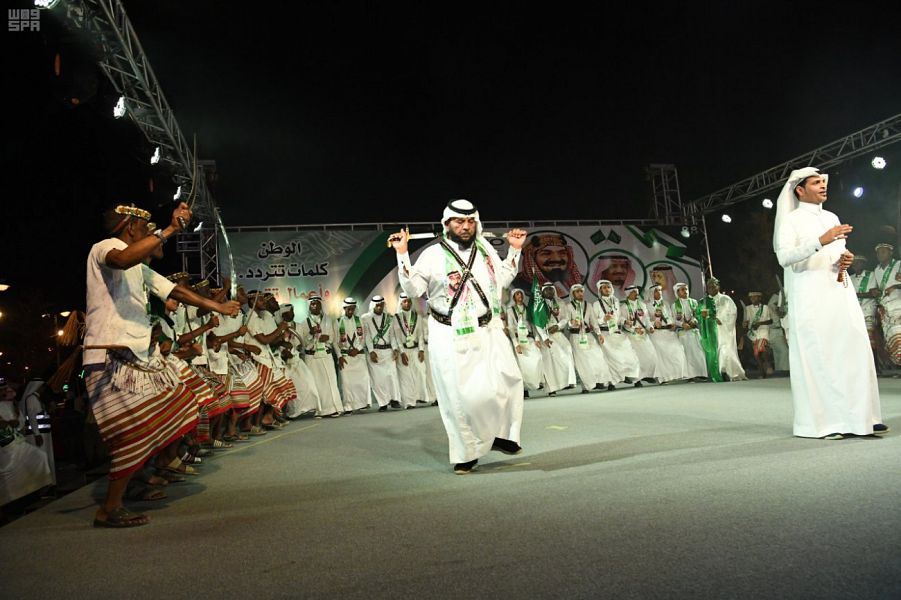 In the folklore dance category competitors are required to document a folklore dance well known in the local history of a specific Saudi region, yet the popularity of this dance is not a criteria for registration. The competitors may choose to record the dance itself, or record someone talking about giving special details about the dance.
The second category "traditional music" accepts recordings of different music of any Saudi region with a historical background telling the story of the musical equipment used. Among these music performances are: Al-Hida, Al-Samri and Al-Mashoub and others. Equipment may include Mizmar, Simsimiya and Oud among others. The competitors may choose to do a recording or a video to introduce the music or instrument.
The traditional folktales category accepts any recording of a verbal public tale that is related to the history of Saudi Arabia both realistic and legendary.
---